Forever 21 & Tapout Men's Fitness Apparel Collect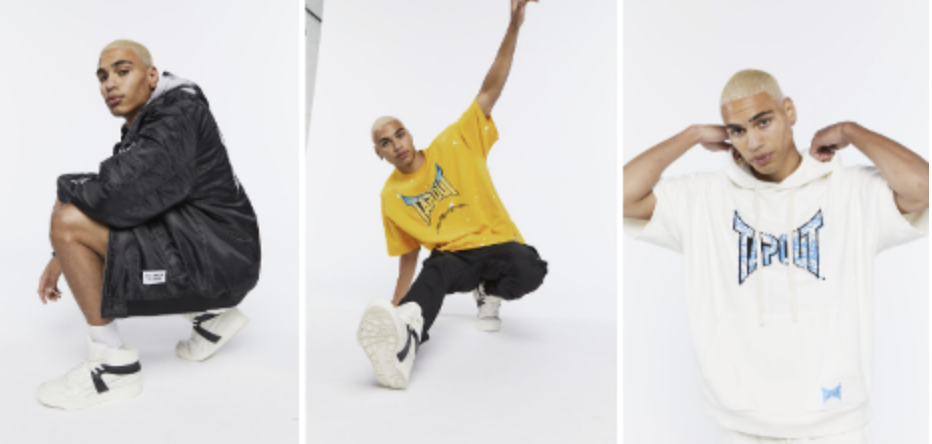 Forever 21 has announced it has launched a limited-edition fashion collab with Tapout, centered around fitness and lifestyle. The collection is inspired by Tapout's philosophy that being healthy and fit, both physically and mentally, is the best way to shape confidence and maintaining a healthy lifestyle is one of the truest forms of self-empowerment.
To drive home this important message and promote the collection, Forever 21 has joined forces with Rob McCullough (a.k.a., "Razor Rob), a former Thai Boxing Champion and current MMA master trainer. Rob will be speaking at a special collection launch event in partnership with The Boys and Girls Club of America in LA on Saturday, June 25th to encourage kids everywhere to use fitness as a way to build self-confidence and banish the negativity that often comes from bullying/cyber bullying.