tonies partners with 'Life-changing Libraries' initiative from Cressida Cowell MB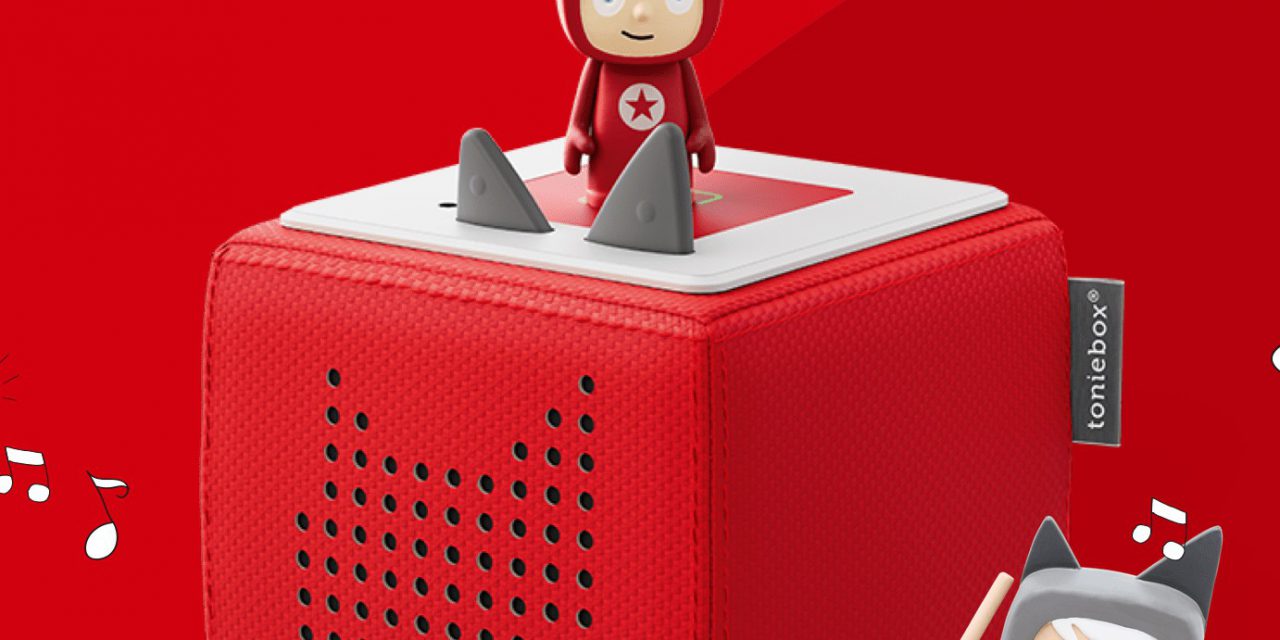 Helping to bring new ways of learning and developing literacy skills to children in primary school libraries across the country, tonies® has gifted Toniebox storytelling audio devices to the 'Life-changing Libraries' project launched by Waterstones Children's Laureate Cressida Cowell MBE  bestselling author-illustrator of the How to Train Your Dragon series. 
'Life-changing Libraries' is set to showcase the transformative impact a well-resourced primary school library has on a child's opportunities in life, alongside the vast inequality currently facing children across England. The project was announced in April, alongside publication of an open letter from Cressida Cowell to Prime Minister Boris Johnson, calling for the Government to help reverse the spiralling inequality in education by putting primary school libraries at the heart of our long-term response to the pandemic with a ring fenced, yearly investment of £100m.
Following this, six primary schools across England over the course of the year – all of which have at least 25% of pupils eligible for free school meals – will be helped to develop a reading for pleasure culture, with the support of BookTrust. The project will spotlight the four pillars of a successful 'gold standard' school library – space, book provision, expertise, and whole-school and parent involvement. Each school will have a dedicated library space created by BookTrust and the sponsors of the campaign, and this will be stocked with Tonieboxes and 1000 titles, selected by BookTrust's expert book selection team with guidance from the Centre for Literacy in Primary Education (CLPE), and donated by publishers.
According to the Organisation for Economic Co-operation and Development, reading for pleasure is a bigger indicator of a child's educational success than their parent's socio-economic status. Audio is proven to support literacy in early years, helping to foster a lifelong love of stories in even the most reluctant of readers. The Tonieboxes will allow children in the six schools taking part in 'Life-changing Libraries' to enjoy some of the nation's favourite stories in audio, such as Elmer and Peter Rabbit. Literacy opens up a world of new possibilities for children and develops aspiration, and the donation made by tonies® aims to further stimulate children's imagination through the power of audio storytelling.
Pinky Laing, UK Partnerships at tonies® comments: "tonies® is committed to helping children through the power and magic of storytelling and we are delighted to help support Waterstones Children's Laureate Cressida Cowell and BookTrust with such an important education project for England's most underprivileged communities. 
At tonies® we believe in education. Our audio storytelling devices help to engage young minds, and we feel fortunate that we can help inspire the next generation to learn and develop their literacy skills. The donation to the project is one of many moves that our company will be making over the next year to help children's development and learning. We will also be launching an education page for schools on our website next month as part of our efforts to further improve education and learning within schools."
Diana Gerald, CEO at BookTrust, comments: "It is impossible to overstate the life-changing impact that stories have on a child's life prospects, their mental health, wellbeing, self-esteem, educational achievement and so much more. Stories open up a world of new possibilities for children and develops aspiration, with research showing that it can drive social mobility and mitigate the effect of social inequality. As custodians of the prestigious Waterstone Children's Laureate role, BookTrust is delighted to be supporting Cressida's 'Life-changing Libraries' initiative, and helping develop new library spaces that inspire a long-standing reading for pleasure culture within these six selected schools."