TK Maxx Ramps up for Red Nose Day with Comic Relief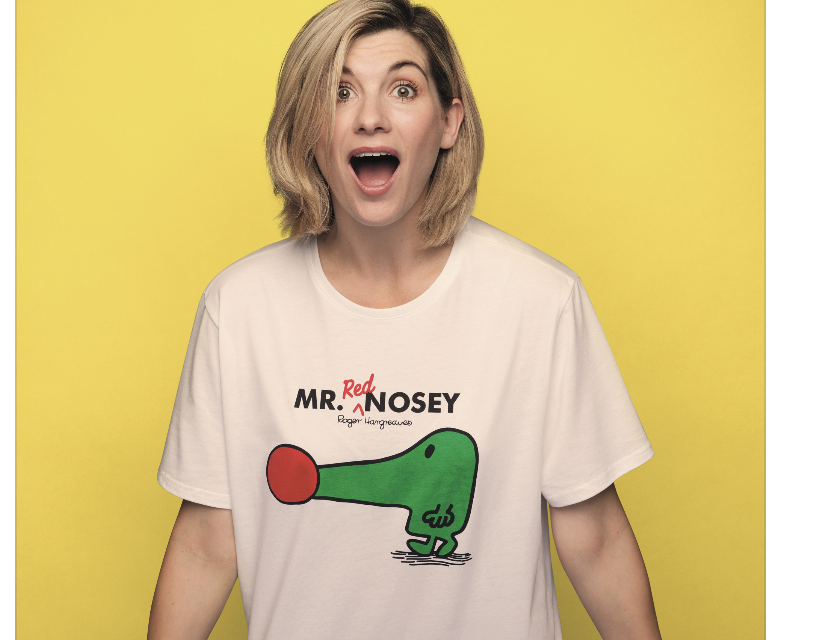 TK Maxx, in partnership with Comic Relief, is launching a brand-new collection of T-shirts for Red Nose Day 2023, featuring the iconic Mr. Men Little Miss character designs. The most colourful Red Nose Day range to date includes sweatshirts for the first time ever, providing customers with even more options when it comes to the limited-edition edit.
Showing their support for this year's campaign, a whole host of amazing celebrities have donned the T-shirts, including Anna Maxwell Martin, Amanda Holden, David Harewood, Dylan Llewellyn, Ellie Goldstein, Fearne Cotton, Himesh Patel, Hugh Bonneville, Jodie Kidd, Jodie Whittaker, Laura Whitmore, Lily James, Martin Freeman, Nikesh Patel, Ovie Soko, Rachel Stevens, Shirley Ballas, Vick Hope and Will Poulter. Renowned photographer, Matt Holyoak, has captured these famous faces.
The collection supports Comic Relief's vital work to help children and young people facing the toughest times of their lives whether they are in the UK or around the world. With prices starting at £6.99 for a kids' T-shirt and £12.99 for an adult T-shirt, at least £5 from the sale of every adult T-shirt and at least £2.50 from the sale of every kids' T-shirt will go to Comic Relief.
Since 2005, TK Maxx has partnered with Comic Relief in support of Red Nose Day and, together with their customers, have raised over £30 million to help organisations and brilliant change-makers who are closest to the communities trapped in poverty and so have the best solutions. Alongside the T-shirts and sweatshirts, the Red Nose Day collection also includes aprons, tote bags, lunch bags, notebooks, water bottles, plush toys and mugs, and will be available in store at TK Maxx and online at www.tkmaxx.com.
All the cotton used in the Red Nose Day T-shirts, sweatshirts, totes and aprons is Fairtrade certified, traded, audited and sourced from Fairtrade producers. Income from the cotton supports cotton farmers and their communities.
Deborah Dolce, Group Marketing & Corporate Responsibility Director at TJX Europe said: "We're thrilled to be partnering once more with our long-standing friends at Comic Relief for Red Nose Day 2023. This year is our most colourful range to date, with the T-shirts, sweatshirts, aprons and homeware all featuring the iconic Mr. Men Little Miss characters in playful designs. With the amazing help and generosity of our customers, we're proud to have raised over £30 million for Comic Relief to date. Every contribution makes such a difference. We can't wait to see how our customers get involved this year to make a difference their way."
Samir Patel, CEO of Comic Relief, said: "It's wonderful to see the much-loved Mr. Men Little Miss characters feature across this year's charming T-shirt and homeware range. TK Maxx has been making the official Red Nose Day T-shirts since 2005 and every year they make us smile with beautiful designs. We are hugely grateful to TK Maxx and their customers for helping us raise money at such a worrying time. Donations have never felt more needed than now, and I'd like to say a big thank you to everyone who is able to support us this year. We hope you love this colourful collection as much as we do."
–