Laura Ashley Celebrates 70 Years with Fresh Deals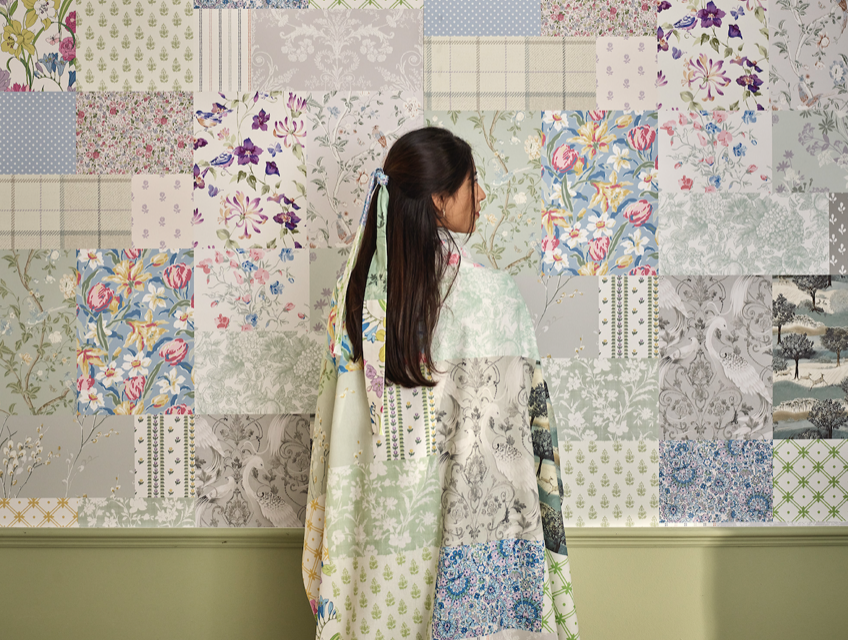 Laura Ashley, one of the world's best-loved home and lifestyle brands, is celebrating its platinum anniversary with new seasonal ranges, limited-edition products and designer collaborations.
The brand has 27 licensees serving the Americas with a breadth of product ranging from bedlinen, curtains, rugs and dinnerware to sleepwear, childrenswear and accessories. "We credit Laura Ashley's continued success to seasoned partners who share our commitment to quality and originality," said Penne Cairoli, President Laura Ashley Americas. "Customers continue to be drawn to our timeless style and iconic prints even when presented in fresh, modern ways."
With a renewed focus on interior decorating, the brand will expand its tile collection this year with The Tile Shop and offer a newly released fabric collection to trade showrooms through Egg & Dart. A resurgence in wallpaper sales is credited for the recent launch of a coordinated Laura Ashley Paint Collection.
The brand will celebrate seven decades with new seasonal ranges across all categories as well as limited edition products including an heirloom inspired quilt, keepsake infant blanket and a toddler dress for girls. The anniversary product collection will carry the brand's anniversary stamp, which celebrates 70 years of heritage. The design features the iconic bramble that is recognisable from the early brand logo, developed by Laura Ashley herself and her love for wildflowers and British hedgerows.
The anniversary year will also see the brand unveil exclusive fashion collaborations throughout the year.
Carolyn D'Angelo, Senior Managing Director, Brand Operations, Gordon Brothers & President, Laura Ashley Global, says: "We are celebrating Laura Ashley's 70th year with an appreciation for our history as well as a clear strategy for continued growth in the US and beyond. From partnering with key retailers to expanding distribution with designer fashion labels, we're affirming our status as a global lifestyle brand."
Laura Ashley, which started from the eponymous founder's kitchen table in London, England, has evolved into an international powerhouse with products available in 81 countries. It is set to extend its retail footprint worldwide, entering new markets like Australia and adding to the global store portfolio with openings in Japan and Korea.