TikTok Content Creators WeWearCute Partner with Spin Master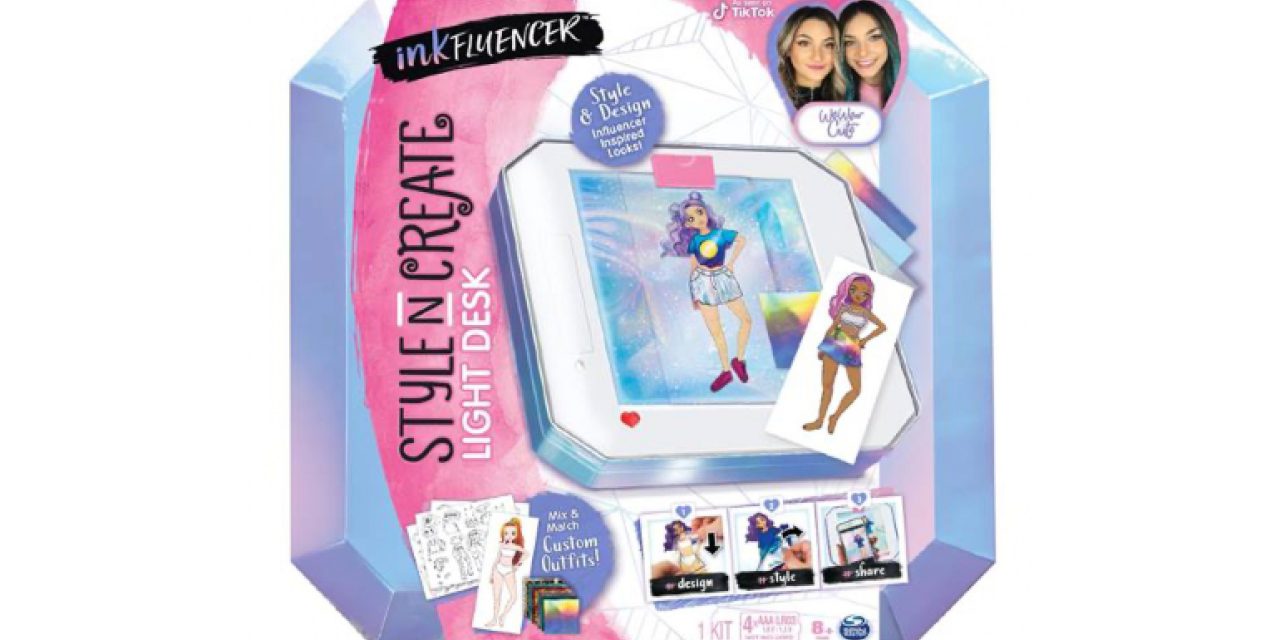 WeWearCute, popular TikTok content creators, have partnered with Spin Master Corp. in a multi-category, co-brand and licensed products agreement. Under Spin Master's new inkFLUENCER brand, a tween-focused stationary, craft and activities line inspired by fashion and influencers, WeWearCute will unveil two feature items exclusive to Walmart this October, followed by a larger assortment of activity items in 2021. Spin Master has exclusive rights in the stationery and arts & crafts categories with WeWearCute.
Helmed by sisters Ashley and Emma, WeWearCute showcases their love of all things fashion, style, crafts, toys and pranks that has propelled their channel to eight million followers on TikTok, averaging one million new followers per month over the past six months. With more than two billion views in 2020, WeWearCute has one of the highest audience reaches on TikTok, according to media monitoring service, Meltwater.
"We're always on the lookout for the latest trends and inspiration in the DIY and activities space," says Arlene Biran, VP of Marketing for Activities, Spin Master. "Ashley and Emma have a keen sense of style and value self-expression which really shone through during product development and that, combined with their innate ability to create compelling content, made WeWearCute the perfect 'inkFLUENCER'."
The two feature items, inkFLUENCER Style N Design Create Light Desk and inkFLUNENCER Click N Color Marker Set, will retail for $19.97, launching in October exclusively at Walmart.
WeWearCute's digital platforms include TikTok as well as YouTube and Instagram, which both have surged over 400% in the past six months. WeWearCute is managed by TTPM Influencer Talent Management, with licensing managed by The Joester Loria Group.