9 Story Media Group Partners with Earth Rangers for new series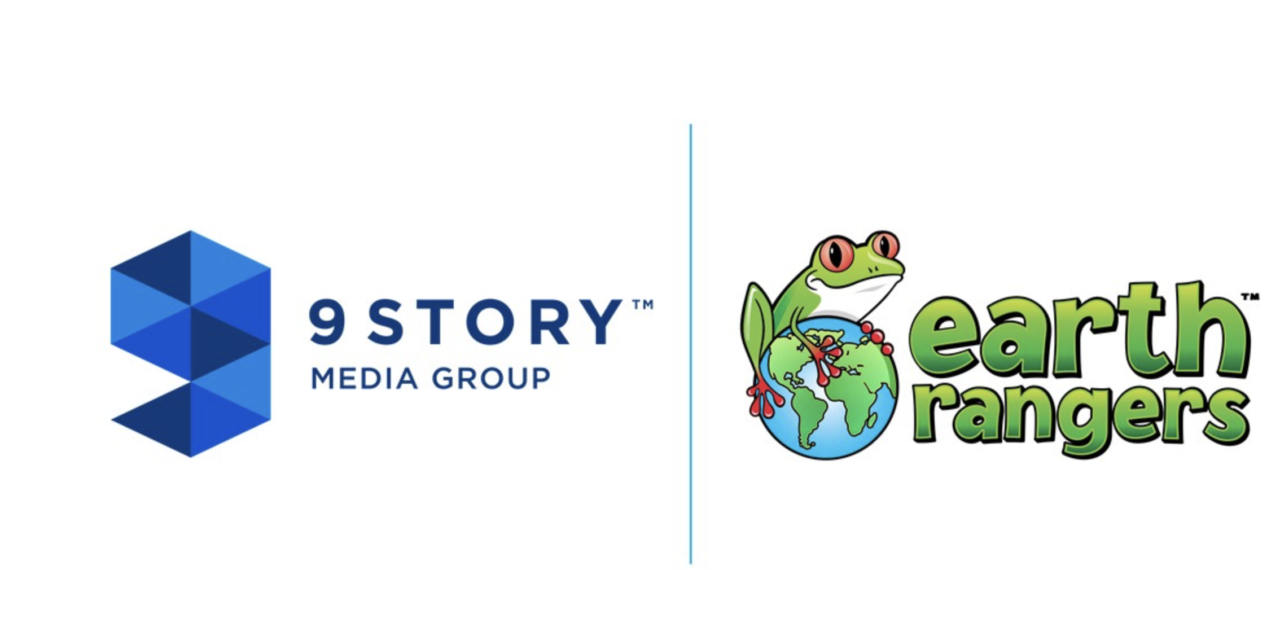 9 Story Media Group announces that it has entered into a development deal with Earth Rangers to create a new animated comedy series for kids 6-9. Earth Rangers is the largest youth conservation organization in the world, committed to empowering a new generation of environmental leaders. Together, 9 Story and Earth Rangers have commenced development on a new series designed to empower kids and their families in the face of growing anxiety over the state of the planet. In addition to the series, the teams are also working on a 6-episode serialized podcast (6 x 8-10 min).
Attached are head writer Mark Steinberg (Hotel Transylvania, Big Blue, Numb Chucks) and story consultant Nelu Handa (Run the Burbs, Baroness von Sketch Show, Odd Squad), who was recently selected as a participant of the CBC-BIPOC TV & Film Showrunner Catalyst program. Development is being led by 9 Story VP of Development Karen Fowler (Rosie's Rules, The Electric Company, Scout and the Gumboot Kids, Dot) out of the Toronto studio.
Established in 2004, Earth Rangers has over 350,000 members and alumni across Canada and recently announced its expansion into the US. In addition to the Earth Rangers App and Earth Rangers Clubs, the organization is also active with in-school offerings and provides educator resources and professional development. Through a variety of programs and content, Earth Rangers empowers kids to become environmental leaders at home, in school and in their communities.
"I am a big believer in the Earth Rangers' mission to create new generations of conservationists," said Vince Commisso, President & CEO of 9 Story Media Group and board member of Earth Rangers. "We have a responsibility to future generations to fix what is happening with our planet. We also know from our experience working on Wild Kratts over the last decade, that kids are inherently passionate about the environment from an early age. Our goal with this partnership is to reach a slightly older audience and help maintain this passion for animals and the environment."
"Earth Rangers has always strived to meet kids where they are – our live school assemblies, award-winning podcast and mobile app have successfully done that and we see this series as the next big piece of the puzzle," said Tovah Barocas, President of Earth Rangers. "The passion and commitment of kids for protecting the environment never ceases to amaze me – creating a series that mirrors those qualities back to them through compelling characters and humour is guaranteed to resonate."
"Partnering with Earth Rangers to build and activate a global community of engaged kids is thrilling," said Karen Fowler, VP of Development for 9 Story. "It's a blast developing this animated workplace comedy as part of that vision. Our podcast mini-series will be an appetizer for the show and capitalizes on Earth Rangers' already significant and dedicated audience. Entertaining kids and amplifying the mission with actionable, connected takeaways is super satisfying and we are excited to find the right partners to take this out to global audiences."