The new Heathcote & Ivory RHS toiletry range – inspired by home growing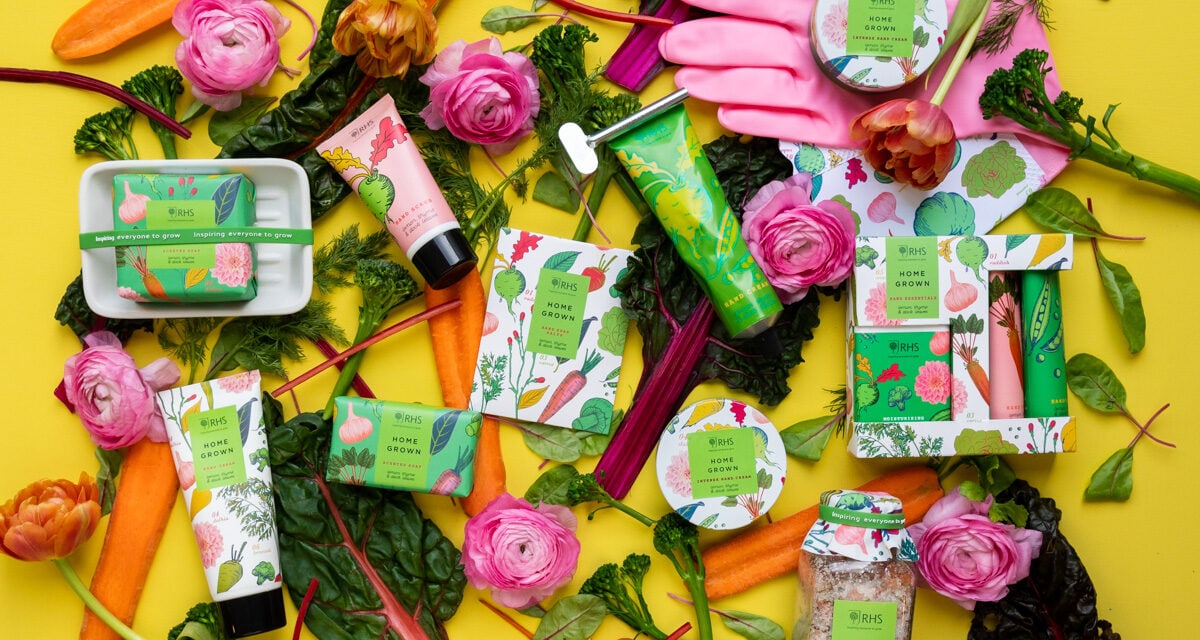 The Royal Horticultural Society (RHS) has announced the launch this month of a new range of toiletries called Home Grown from RHS licensee Heathcote & Ivory, a leading British beauty and fine toiletries company.
Described as a vegan-friendly beauty and wellness collection inspired by the wellbeing benefits of growing vegetables, herbs and flowers at home, the RHS Home Grown range includes: a 100ml Hand Cream and Twist Key; a Care For Hands Gift Set; Scented Soothing Oat Soap on a Dish; Hand Essentials with 2 x 30ml Hand Creams & 15ml Moisturising Antibacterial Hand Spray; Uplifting Hand Wash; Moisturising Antibacterial Hand Gel; Intense Shea Butter Hand Cream; Herbal Bath Salts; and Washing Up Gloves & Hand Cream Set. The soaps are offered with a ceramic soap dish.
The Heathcote & Ivory RHS Home Grown range is available from the 10th of March at RHS shops, Heathcote-ivory.com, leading garden centres, and rhsshop.co.uk.
Not only are the ingredients in the range inspired by nature's home-grown gifts such as carrot seed oil, beetroot extract and pumpkin extract, but both the ingredients and the packaging reflect the focus of the partners in this agreement on sustainability and environmentally friendly messaging.
For the packaging, environmentally friendly glass bottle and aluminium tubes and post-consumer recycled plastic tubes are used. All products are cruelty-free and vegan-friendly.
The items – and the packaging – also make stunning use of beautiful designs inspired by artwork from the RHS Lindley Collections, the world's largest collection of botanical art. The designs were also inspired by the ingredients – carrot seed oil, snow mushroom, and beetroot and pumpkin extract – used in the formulations.