The Light Fund Channel relay team faces final health check hurdles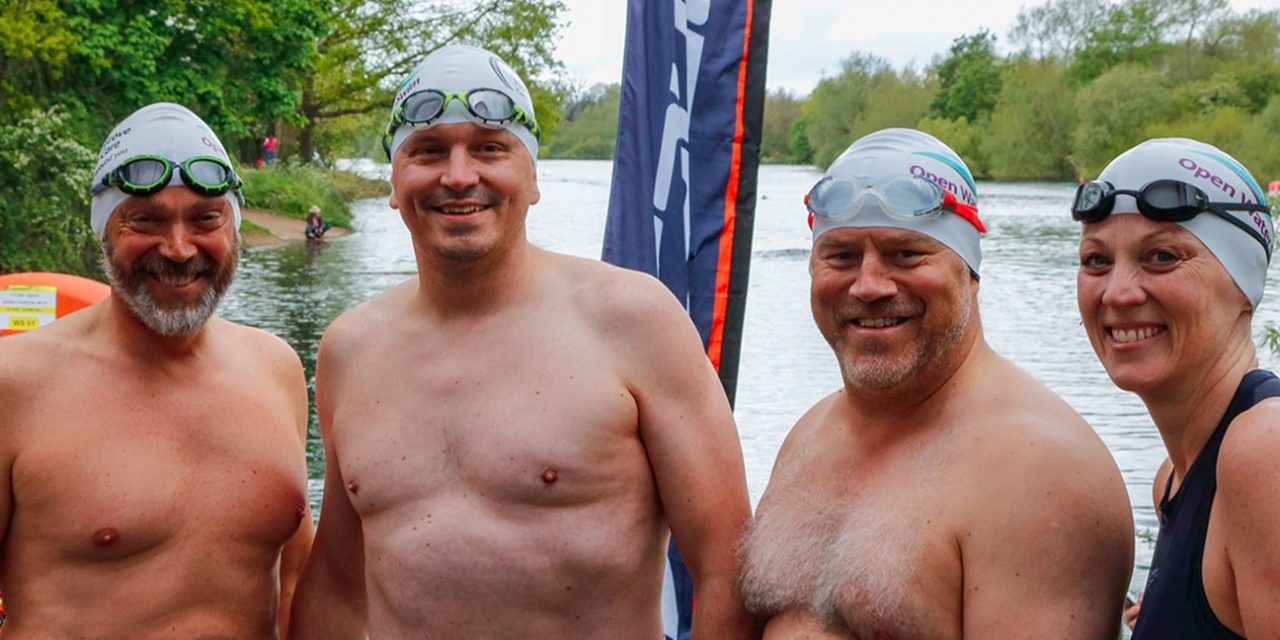 Tough Channel Swimming & Piloting Federation rules must be met by all team members
As the day on which The Light Fund English Channel Relay fundraiser is due to take place draws closer, there's still one major hurdle for the two teams: proving to the Channel Swimming & Piloting Federation (CS&PF), the governing body for English Channel swimming, that they're fit and healthy enough to take on a gruelling swim involving prolonged physical exertion and exposure to sea temperatures of 16C or lower – without a wetsuit.
That means an examining doctor must verify that each swimmer's medical condition, health and fitness is at a level that would permit them to swim the English Channel – and also do the training involved.
As for the health risks, where do you start? Exhaustion and lack of energy are obvious threats if you're not fit enough but more serious hazards include hypothermia, swimming-induced pulmonary oedema (SIPE), sea sickness, and vomiting-induced oesophageal ulceration.
In addition, few NHS doctors are willing to take these medicals on – not least due to a Covid-based backlog – and even if they do agree, there is often a charge of around £150.00.
On the upside, for some swimmers this has simply meant filling in a form, having a blood pressure check and offering a urine sample. But other participants didn't have it quite so easy. Even the superfit team captain Stephen Gould has had problems over the years. He says: "Firstly there's white coat syndrome – raised blood pressure due to the stress of being in clinic. Immersion in cold water also raises blood pressure. And doctors are wary of signing-off for a challenge like this due to potential litigation."
However, none of the team members has had as much to get through as Kevin Langstaff, Senior Account Manager at GB eye Ltd. When he severely damaged his leg in a motorcycle accident nearly a decade ago he was told he may not even walk again. Not only is he now walking but he passed his medical and is swimming the Channel in a few months. As he says: "I now have one leg largely made of metal, so my fellow team members are convinced I'm going to sink. Getting on and off the boat at sea could be interesting…"
So far most of the swim squad have been passed fit, though a few are now coming back for their second attempt. However, when the doctor does agree that a swimmer can attempt to swim across the English Channel as part of a relay team, the swimmer needs to sign a 370-word declaration beginning with, possibly, the understatement of the year: "I understand that an attempt to swim the Channel, either solo or as part of team, together with the training for it, is dangerous and extremely physically demanding."
Nevertheless, the squad is still on course to do the big swim – scheduled to start between the 30th of June and the 3rd of July around 2am on a day when conditions for the swim are optimal. The money raised and pledged so far has taken the two intrepid teams almost two-thirds of the way to their target of £250,000 – which will be a record for any single Light Fund challenge.
But there's a lot more money to be raised and only just over three months until the English Channel Relay takes place. And there are still many sponsorship opportunities out there.
You can find out more about corporate sponsorship options here. And of course, individuals are very welcome to donate via the event's Just Giving page, where you can also follow the teams preparing for the big day. There's also an Instagram feed and a Facebook page containing team photos and updates.
Stephen Gould says: "It's been a very tough few months for both teams and it's about to get tougher, but at least we are close to naming two fully fit teams – and they'll need to be – for possibly the toughest Light Fund Challenge yet. Our thanks to all our sponsors and donors to date – and a reminder that there are still many opportunities to support The Light Fund English Channel Relay fundraiser."
About the Light Fund
The Light (Licensing Industry Giving Help Together) Fund was born when a group of like-minded people from the UK licensing industry came up with the idea to form a committee to help those less fortunate than themselves. The Light Fund is a registered charity, which raises monies to fund worthwhile charity projects that help children, women and men. Since its inception, back in 2004, The Light Fund has raised over £1.7 million and funded hundreds of different charity projects.