INTERVIEW: Difuzed's new Creative Director, Sara Allwood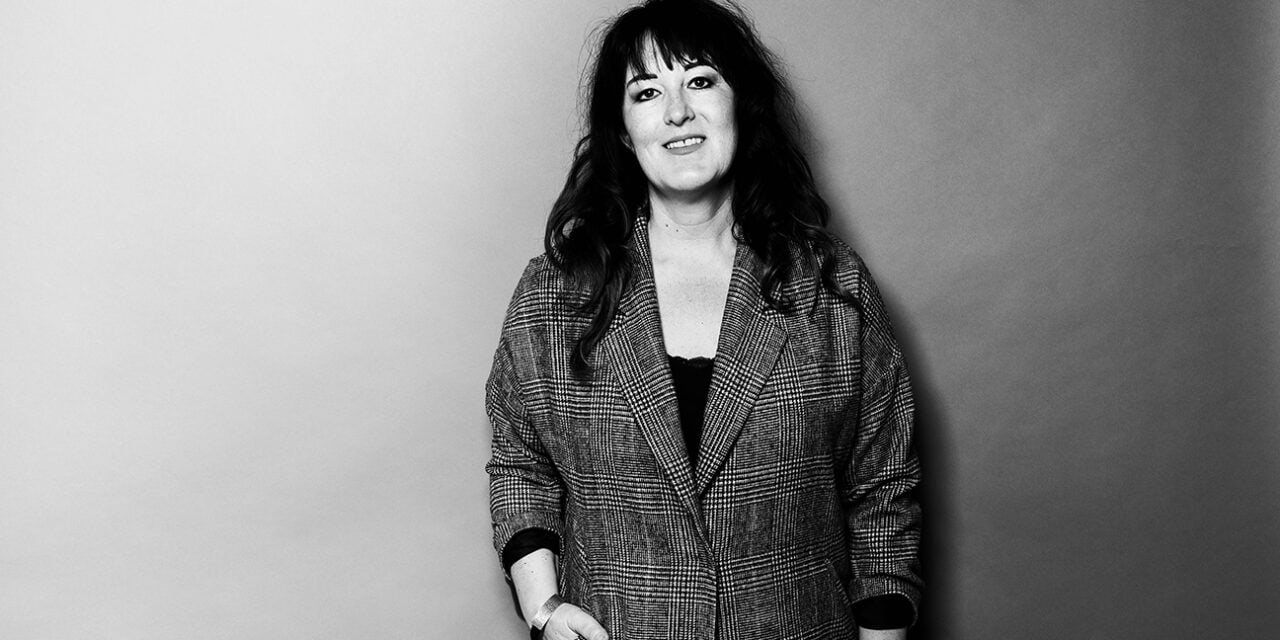 Difuzed has recently hired its first ever female director to head the marketing and design departments which have been the key units for the company's success.  Sara has a fascinating well-rounded experience in fashion industry in which she took the leader roles in creative and strategic management for major high street retailers as well as the luxury industry.
Total Licensing spoke with Sara about her new role, new trends in fashion industry and women empowerment.
You are the first female director in DIFUZED. What are your thoughts about this?
If you look at the licensing business, it's fairly male-dominated as well, so it's great for me to play with the big boys!
I have definitely experienced at times people who are hiring for management positions, are not as open to hiring females and especially mothers as they would be to people without children when hiring in the business – particularly in the fashion industry – but certainly at DIFUZED that was never an issue for our CEO!
Can you tell us a bit about your background?
I have been working in the fashion industry for around 18 years. I started off after I graduated on the supplier area, which was GREAT grounding for me as a designer to really understand how to make a garment and then I moved to retail predominantly worked in the UK and then in the US market, in Europe also, within the design and Marketing areas. I have had an all-round good grounding, working across many product categories from high street to luxury, and travelled the world with my job which has been great!
What is really important for a female leader?
I think you have to definitely be a STRONG woman to be able to play with the men in the world. It's so important for companies to hire female leaders more. Just to show how awesome female leaders really ARE! For DIFUZED to embrace that, is just a clear message to the outside world that we are changing internally as well as externally. So it's exciting!
What or who inspires you in the fashion industry?
It's music, it's films, the economic state, we are in and out of lockdowns so we are definitely entering a protective phase and next year we will want to carry this on but on the other side we will want to bring joy back into our lives as well. Everything around us we can draw inspiration from, the environment that we are living in and what's going on in the world has a massive influence. New art, graffiti's really a hot topic right now as well as street art, digital landscape art.
As far as who has inspired me the most throughout my life and continues to inspire me is definitely my mum! She is a strong woman, she was a single mum, kicked-ass through everything, mentally and emotionally provided me and my brother with everything and I think that way of mentoring and nurturing has made me the female leader I am today!
What's exciting about what you do at DIFUZED?
Well You're going to see a lot more sustainable collections from DIFUZED which will be important, we have so many exciting new projects coming through for next year, so you really need to watch this space! We are also working on some great collaboration that will propel licensing into a new arena.
We definitely want to see DIFUZED being more design-led than it is now. I want to SHOUT how great we are! how great the people are in the business and the great things we're doing because I enjoy working with creative minds and what I want to say to everybody out there is that we are not just licensing, we are FASHION!
DIFUZED has been a specialist in building the bridge from brand to market since 1994. With the background in design-led product development, our added value is to design trendy, yet timeless products with more than 250 world-wide gaming, entertainment and evergreen brands. We are proud of our collaboration with all these brands and with our 360° approach, we design, produce and distribute apparel & accessories in more than 50 countries. Visit our website to see the full collection of bags, accessories and apparel on www.Difuzed.com or check out Instagram @Difuzed for the latest lifestyle collections.