The Breteau Foundation Joins Forces with Producers of Miraculous™ – Tales of Ladybug and Cat Noir, for a Special Episode on Tackling Plastic Use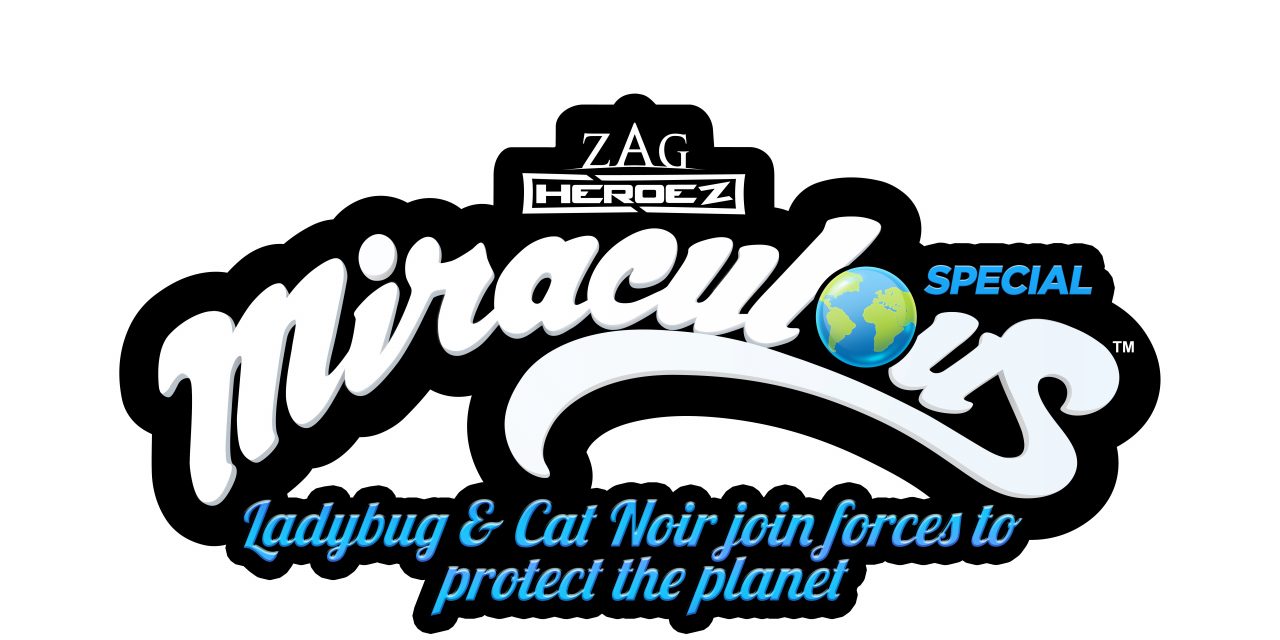 International non-profit The Breteau Foundation–which provides quality education tools to disadvantaged children worldwide–has announced a partnership with award-winning global independent animation studios ZAG and ON kids & Family (Mediawan Group)to collaborate on a special episode of the global hit animated series Miraculous – Tales of Ladybug and Cat Noir to raise awareness about the global plastic crisis.  To be released in spring 2023, the episode, which will reach millions of Miraculous fans around the globe, seeks to inspire the next generation to be sustainable changemakers in the fight against plastic.
In this special episode, Marinette, Adrien and their friends want to actively fight plastic pollution in Paris, but as a small group, the task seems just too enormous. It occurs to Marinette that they should try to fix the problem at the root, by trying to meet with the largest plastic manufacturer in person and convince him to change his habits. But the heroes are about to meet an opponent in plain clothes far more fearsome than some of the supervillains they encounter! And what if, on top of that, Monarch, the super villain, decides to akumatize the baron of plastic?
The Breteau Foundation initiated the collaboration with ZAG and ON kids & family (Mediawan Group) in 2020 after searching for an entertainment partner with a strong presence among children. ZAG and ON kids & family (Mediawan Group) are producing the special episode on reducing plastic, and the Breteau Foundation will work with them to enhance the script with key educational messages. Furthermore, the Breteau Foundation is developing an accompanying series of workshops that will include lesson plans, teaching resources and STEAM learning tools catered to local primary school curriculum and available to download for free.
"At the Breteau Foundation, we believe in providing opportunities for children to become engaged in real world issues that transcend classroom walls. Partnering with Miraculous Ladybug to produce a special episode on plastic was a unique opportunity for us to reach millions of children worldwide to raise awareness on the Global Plastic Crisis and inspire them to become active changemakers," commented Sebastien Breteau, Founder of the Breteau Foundation.

"We are sensitive to ecology and environmental protection through the actions we plan to launch shortly within our future foundation ZAG Forest. In this context, it seemed obvious to us to participate in the initiative of the Breteau Foundation and to put our heroes at the service of this cause. Ladybug and Cat Noir are the best ambassadors of tomorrow's issues and will be able to accompany children in their ability to create a better world," adds Jeremy Zag, Founder and CEO, ZAG.
"We are very happy to get involved with the Breteau Foundation in an absolutely essential initiative: to enable our children to be aware of current issues and to protect the future of the planet. This message will be all the more powerful as it is carried by Ladybug, a heroine as famous as she is aspirational. The DNA of our series and the values it conveys are naturally in line with the issues defended by the Breteau Foundation," declares Aton Soumache, Founder and President of ON Kids & Family.
The educational film and workshops will be accessible for free on the Breteau Foundation website in spring 2023, available initially in six languages: English, Spanish, Portuguese, French, Italian and Norwegian.
This approach is also part of a global dynamic of the Mediawan group, which wishes to commit itself fully in the upcoming months to measuring the impact of its activities on the environment.