TGI Fridays and Finsbury Food TEAM UP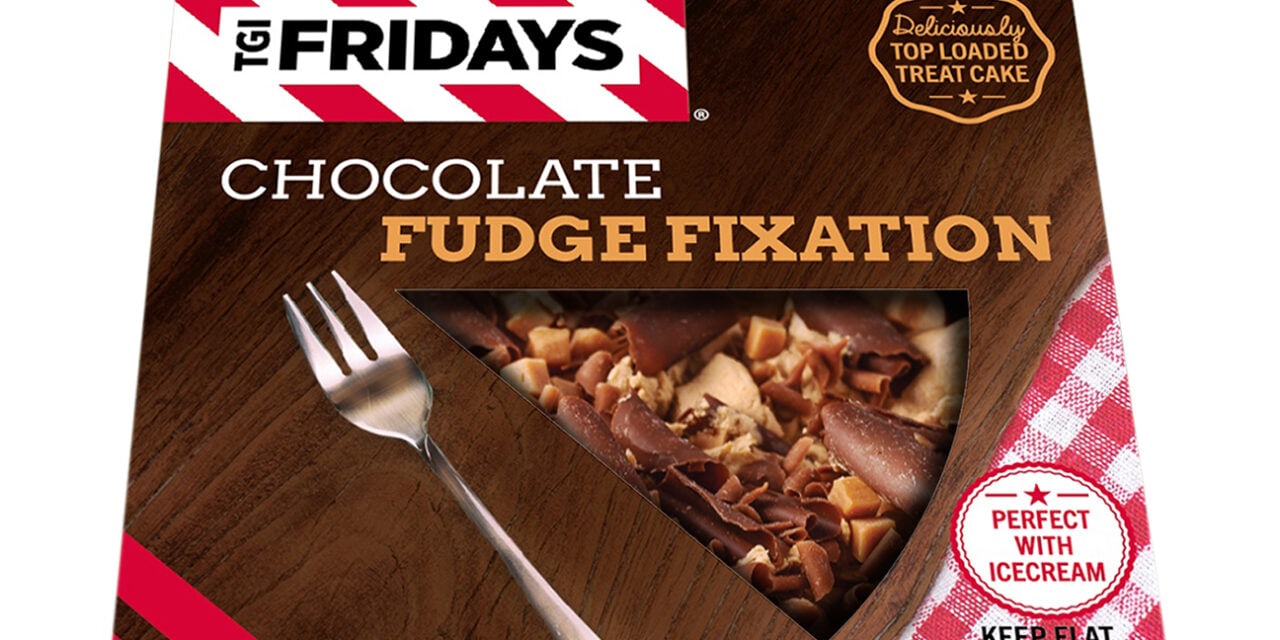 For the first time, in a partnership brokered by Beanstalk, TGI Fridays and Finsbury Food have come together to create an indulgent range of sharing cakes inspired by some of the most iconic dessert and sundae items on the TGI Fridays menu, including Chocolate Fudge Fixation and Chocolate Rocky Road.
At TGI Fridays, every day is Friday! The TGI Fridays licensed programme includes frozen appetizers, desserts and chilled meats. The addition of cakes to the range, in partnership with Finsbury Food Group, means that consumers can truly treat themselves every day of the week, not just on a Friday.
The mouth-watering range of chocolate dessert cakes are dressed in various, delectable toppings. The Chocolate Fudge Fixation cake features a toffee buttercream, hand-decorated with fudge cubes, Belgian milk chocolate and caramel flavour curls. The Chocolate Rocky Road cake is a Belgian milk chocolate ganache, hand decorated with chocolate coated biscuit, milk chocolate curls, marshmallows and a white chocolate flavour drizzle. Both cakes can be enjoyed warm or chilled. The two sharing cakes are available at Tesco's across the UK and online at Tesco.com, at £4.00 RRP.
Louise French, Senior Vice President at Beanstalk said, "Finsbury and Fridays are a match made in heaven. Using both Finsbury's baking expertise along with Friday's delicious flavour combinations, the two have created tasty cakes that we can't wait to share with loved ones on any occasion."