360° Approach Businesses Need for Trademark Protection, hosted by Dependable Solutions, Inc.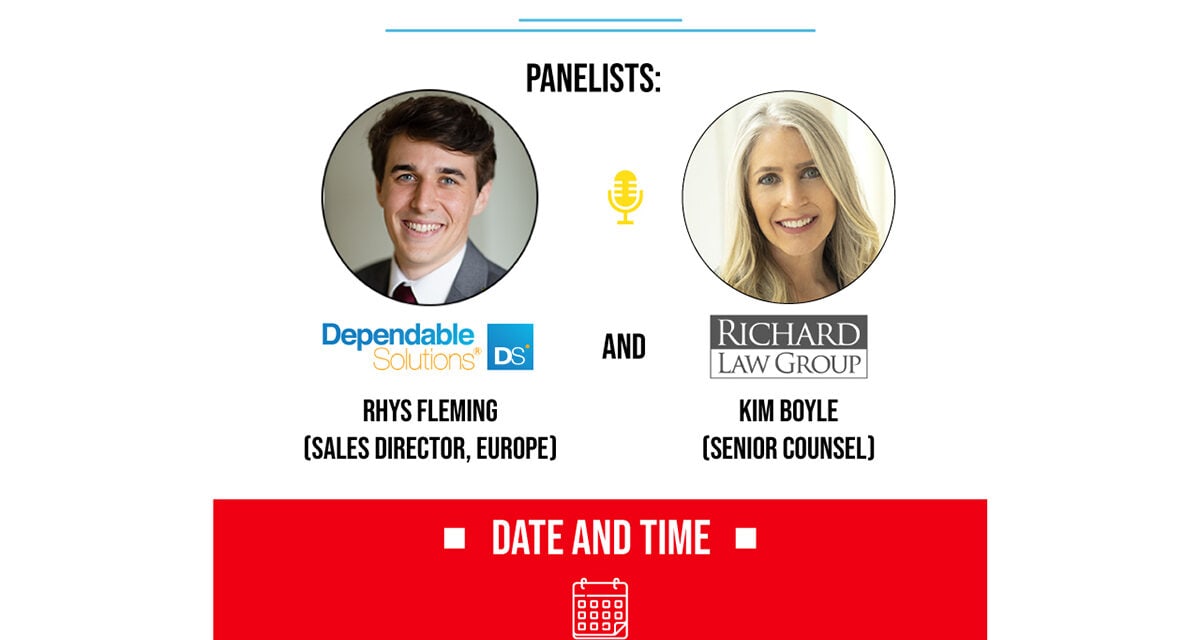 Insightful and actionable advice packed, a free webinar for licensing, royalty and legal professionals will be held on Tuesday, April 20th at 4:00 pm GMT| 11:00 am EDT| 8:00 am PDT. Sign up here to save your seat now!
­Dependable Solutions, Inc., leader in brand licensing solutions, is excited to host the webinar Full Court Press – Why Trademark Protection Requires a 360° Approach on Tuesday, April 20th at 4:00 pm GMT for the UK and European audiences while the North Americans can join the live webinar at 11:00 am EDT or 8:00 am PDT.
Noted industry expert Kim Boyle, Senior Counsel at Richard Law Group, will share valuable insights with participants about effective strategies that protect a brand's intellectual property. Learn the 360° approach including tips and available tools that are needed to ensure your trademark is protected.
With 30 years of experience in the intellectual property field, Kim has overseen trademark rights and availability clearances as well as trademark and copyright prosecution and proceedings before the U.S. Trademark Trial and Appeal Board. Kim's extensive international experience in IP and related commercial transactions, IP portfolio audit and analysis and brand protection and enforcement brings her expertise to global trademark licensing negotiations, global transactions, and brand protection strategies. She has helped protect the intellectual property of a diverse array of clients from Fortune 500 companies to start-ups across a myriad of industries, product categories, and retail channels.
Rhys Fleming, Dependable Solutions Inc. Sales Director, Europe, will moderate the webinar.