Tencent Video Sees International Demand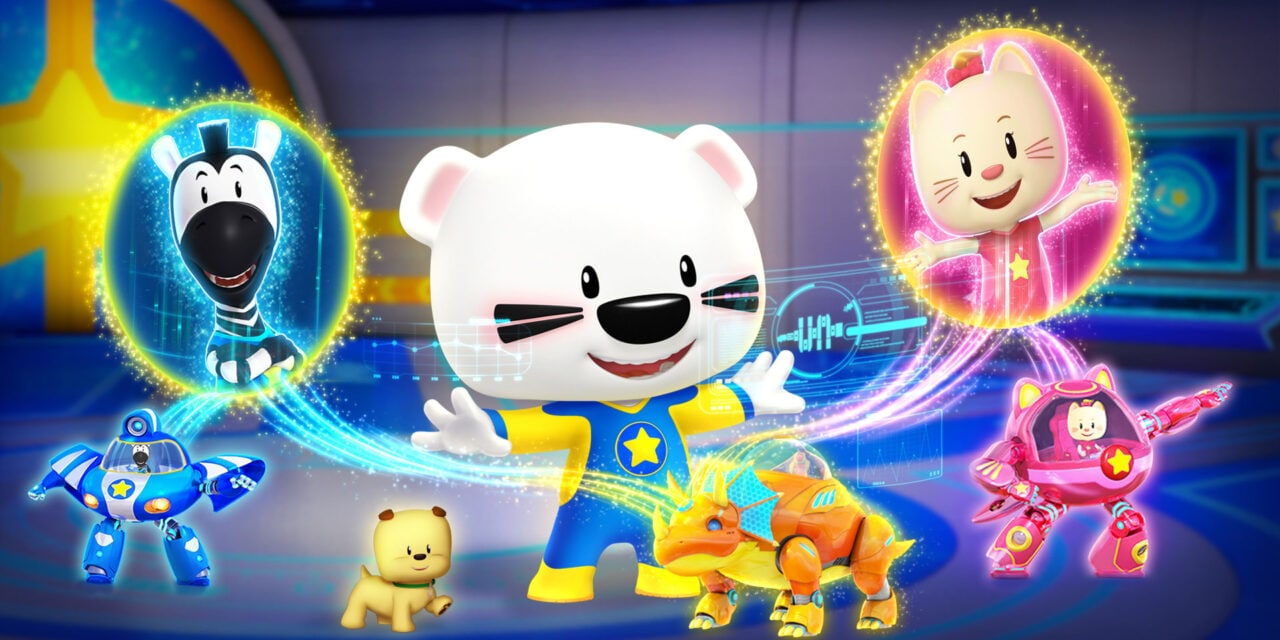 Tencent Video, the leading online video streaming platform in China, announces a raft of sales to international broadcasters for its original home-grown series: Super BOOMi, A Squad and CoNaBLUE. The deals follow the recent announcement of co-production deals with three leading European studios, Sixteen South, Zeilt Productions and Silvergate Media. 
Super BOOmi, one of Asia's most popular shows, has been bought by Canal+, following on from its sale to Treehouse Canada last year. A positive, creative series about the power of imagination and friendship, the 52 x 11' 3D CG action-adventure features vibrant characters and richly-envisaged worlds. Imaginative little bear BOOMi, his dog Bibop and their best friends play and learn in a wondrous virtual reality game universe. As the first ever Family Ambassador for the National Hockey League (NHL) in Greater China, BOOMi has brought millions of new fans to the sport of ice hockey ahead of the 2022 Beijing Winter Olympics.
A Squad has been acquired by KBS Kids in Korea. The 52 x11' series highlights the spirit of Cute Rescue as Captain Leo, Dash, Timmy, Ezio, Mumbo and their master Sam form a rescue team to maintain the safety of Activ Town. No matter how difficult and dangerous their rescue tasks may be, together they do their best to solve each problem and spread safety knowledge to the town's inhabitants so they can live safe and happy lives.
CoNaBLUE (52 x 11') is available in ASEAN countries including Singapore, Indonesia, Vietnam, Thailand and Myanmar via MeWatch, Mediacorp's digital entertainment service offering live and on-demand entertainment across multiple platforms. A joyful, adventurous journey about exploration, investigation and the protection of nature, CoNaBLUE follows the exploits of five very different little sea creatures who form a united adventure team. The series won two international awards last autumn: Bronze prize in the science animation category at the China Dragon Awards and shortlisted in the China-ASEAN Excellent Communication Case Awards organized by China-ASEAN TV Week.
In addition, Mini Mind Warriors (52 x 7') is being represented by Monster Entertainment for international distribution. Inspired by videogames and graphic novels, the world of Mini Mind Warriors is high-energy, action-packed and bursting with comedy. Mini warrior heroes Taffy and Snug must battle the evil Trouble Monsters who are always meddling with kids' lives and causing havoc, from stopping students from revising for a test to breaking up friendships. Our heroes must power up their positive energy and use their combined strengths and smarts to restore our lives to normal.
The deals confirm the continuing success of Tencent Video's multi-year growth strategy which is seeking to increase sales of its home-grown content globally whilst also forming strong partnerships with major international studios across the world. Mutually beneficial co-production agreements, such as those recently announced with Sixteen South, Zeilt Productions and Silvergate Media, aim to create high-quality content for both domestic and global audiences and will see the resulting children's shows air as originals on Tencent Video's popular kids' platform, Tencent Kids, in China.