Team GB Keynote Announced for Brands & Retail UK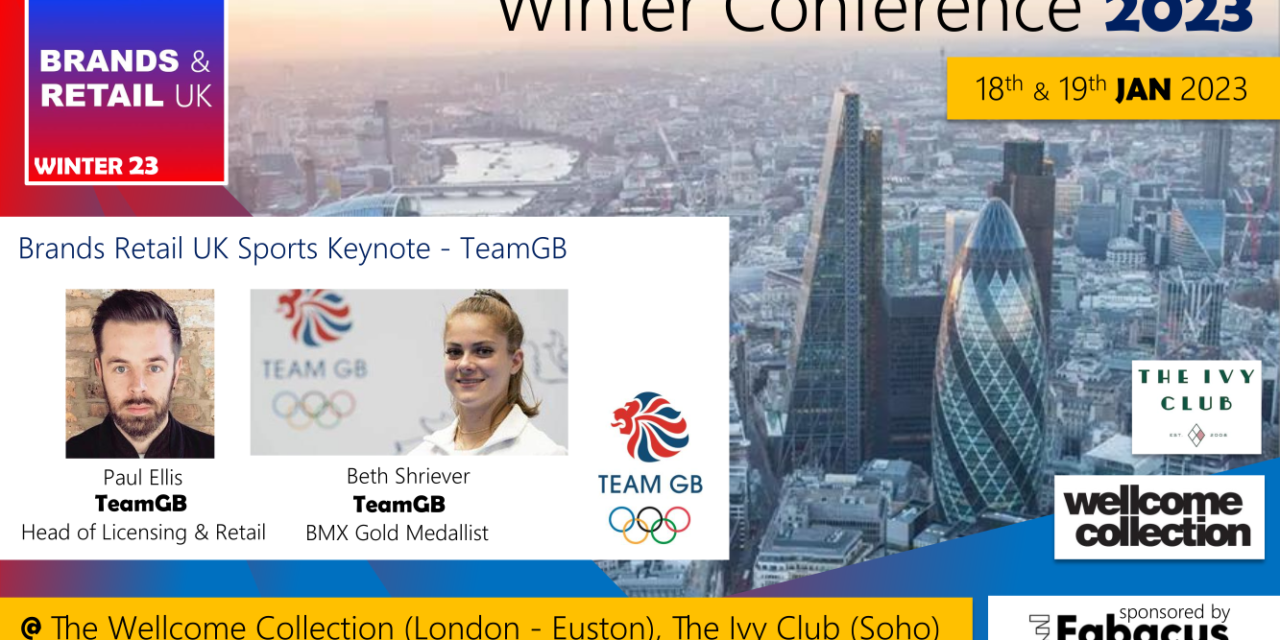 Brands & Retail UK announces a special Team GB keynote interview with Olympic gold medallist Beth Shriever on the first day of the Winter 23 conference – (sponsored by Fabacus).
Paul Ellis – Head of Licensing and Retail at Team GB – will be on stage to talk about plans for the organisation's licensing programme ahead of the Paris 2024 Olympic Games. He will round up the slot by interviewing Beth, who claimed BMX gold at Tokyo 2020, about how she prepares for major tournaments.
Paul Ellis said, "Paris 2024 promises to be a spectacular Games that will see the nation once again get behind Team GB to show their support. With breaking making its Olympic debut and sports such as skateboarding, BMX and sport climbing returning, we are excited about the wealth of sport on offer for all fans. The Team GB licensing and merchandise programme is an integral part of the Games with lots of exciting collections, collaborations and retail partnerships in the pipeline."
Brands Retail UK Event Director Ryan Beaird added, "With an incredible program now confirmed, we can't wait till the conference in January. I am delighted Team GB will be opening the Winter 23 program and am sure the audience will find Beth insightful. Preparing for major Olympic tournaments shares similarities with preparing to launch a branded product: if you ask a licensee, sweat and tears are always involved, and everyone hopes for gold!"
Brands Retail UK Winter 23 takes place at the Wellcome Collection Museum in London on the 18th and 19th January 23 and is FREE for retailers and manufacturers / brand partners to attend.
If you are a licensee or retailer and wish to book some very limited FREE conference tickets please visit the website for more details.
Website: www.BrandsRetail.uk – Contact Event Director: Ryan.Beaird@BrandsRetail.uk