Sustainability Key at Licensing Expo 2022 with Products of Change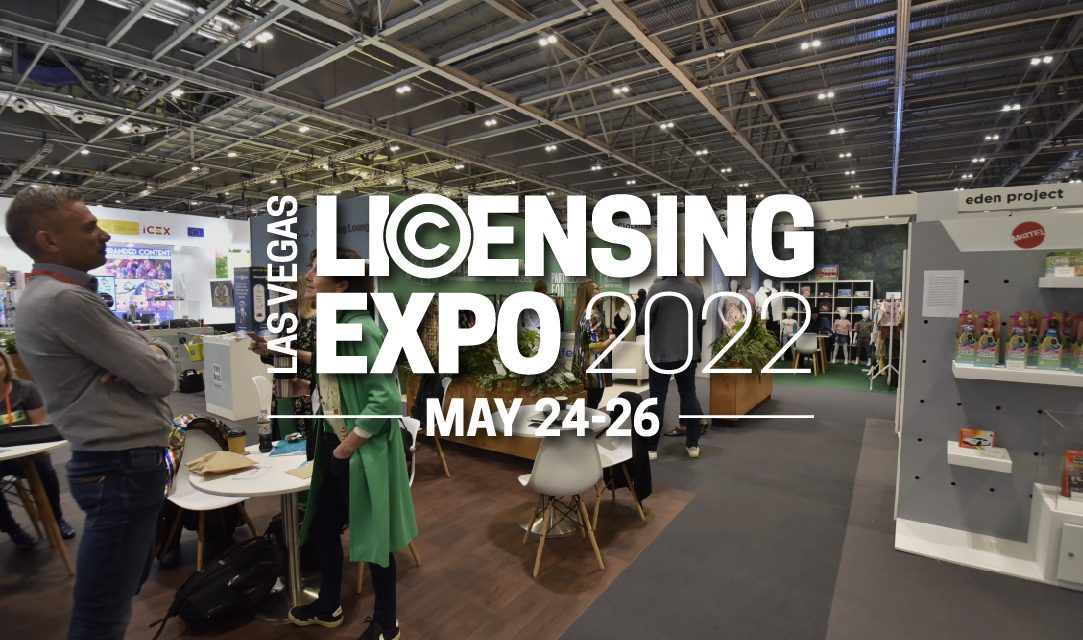 The Global Licensing Group, organizers of Licensing Expo, has announced a continuation of its strategic partnership with Products of Change (POC), a global educational hub aimed at driving sustainable change across the consumer product markets and beyond. 
Returning as an instrumental partner following last year's successful implementation at Brand & Licensing Innovation Summit (B&LIS) Europe and Brand Licensing Europe, the expanded initiative represents an ongoing commitment to facilitate industry-wide change and help as many as possible across the industry to take the first steps into their sustainability journey.
Licensing Expo and Products of Change will be delivering two free to attend sessions in the live theatre:
Sustainability 101: A deep dive into the science behind why sustainable transformation is vital for business future prosperity. Helena Mansell-Stopher, CEO at Products of Change, and Andrea Green, Principle at Globally Green and POC's US Ambassador, will explain why we need to transition business and fundamental guiding principles to build a sustainable framework.
Sustainability in Licensing: Manufacturers and brand owners will share their sustainability journey thus far, their strategic plans, and areas of collaboration to move the industry forward.
Furthermore, all attendees and exhibitors have access to the Sustainability Business Lounge to arrange 121 Clinics with Products of Change experts and consultants and receive free counsel on where to focus their long-term sustainability efforts. Meetings will be scheduled on a first-come-first-serve basis and can be booked in the dedicated Meetings Platform available to all registered attendees – the online platform will be accessible from April 11.
Alongside the robust education made available to all event participants, Licensing Expo and Products of Change are dedicating significant resources to bring sustainability and DEI to the forefront to drive long-lasting change, encompassing:
Measuring and reducing carbon footprint: Top-line commitments for 2023 include managing waste streams, from significantly reducing carpet on the expo floor to identifying digital alternatives to signage and printed materials.
Hosting activations that showcase real-world examples of how licensed products can be produced ethically and using sustainable methods while remaining visually stimulating, on-brand, and commercially viable.
Providing a platform to amplify diverse voices, working in tandem with Black Lives Matter Licensing, Products of Change, Women in Toys, and other relevant organizations
Holding the License This! competition at Licensing Expo and BLE to elevate voices and brands that lack the investment or experience needed to broker licensing deals.
Running a Retail Mentoring Program for junior retail buyers. A year-long program that consists of seminars, coaching and mentoring, brand owner site visits, and expo passes to encourage the younger generation to pursue future career opportunities in the retail space.
"Sustainability and DEI are top of mind for us as leaders in the trade show sector; its critical to model behavior that drives real progress and deeply roots sustainable practices in the industries we serve," said Anna Knight, SVP of the Global Licensing Group, Informa Markets.
Knight continued: "We are so proud to renew and strengthen our partnership with Products of Change to, first, spread awareness of the long-lasting impact each individual can have on our planet's health, followed by instilling sustainability into the core of each business' operations. Our ambition is for the licensing industry to lead by example, encouraging others to follow suit, and we look forward to laying the foundation at Licensing Expo."
Helena Mansell-Stopher, CEO, Products of Change adds, "With the lack of in-person events over the last two years, Licensing Expo is going to be a celebration of the industry coming back together globally, pivotal to this is how we future proof the industry as consumers mindset shifts and technology advances. Because of this, POC is proud to partner with the Global Licensing Group to highlight the importance of transitioning the industry to a sustainable future. Attendees can join the POC team for 121 in-person clinics in the Sustainability Business Lounge to see how the industry is advancing and take advantage of a variety of panels and debates on the Licensing University theatre throughout the three days. Sustainability is a global challenge, and I can't wait to see how we can advance the industry together."
Mansell-Stopher continues: "It's been great to work with the Global Licensing Group on ways they can make their events – Licensing Expo, Brand Licensing Europe, Brand & Licensing Innovation Summits – more sustainable. From the 'Better Stands' initiatives to a reduction in printed materials, through to the significant reduction of carpet at Licensing Expo, this year is a huge step in the right direction for the events' industry and one that we highly commend Informa Markets for taking as market leaders."
In 2021, B&LIS Europe and Brand Licensing Europe (BLE) welcomed POC as a strategic partner to the Global Licensing Group to promote actions the broader licensing community has already taken. The joint efforts included:
Producing a 2,000 square foot Sustainability Activation Feature – the activation was the single most visited stand at the event.
Elevated notoriously unsustainable categories within the licensing industry, using real-world illustrations and products to showcase progress in these groups. An example included showing how an apparel company could switch from producing fabric samples to using 3D modeling.
POC experts ran a 121 Sustainability Clinic to provide strategic guidance on how attendees and exhibitors alike can take a more sustainable-focused approach to business.
"We're conscious of the various societal concerns that the licensing and trade show industries, often unconsciously, contribute to and recognize the value of working with our peers to solve big challenges," remarked Knight. "We invite you to join us at Licensing Expo this May and engage with the education available, learn about sustainable and inclusive practices, and reflect on what you can do to drive progress. In time, our collective efforts will catalyze real progress."
To learn more about the sustainability and DEI initiatives at Licensing Expo and secure a free visitor pass for the upcoming event held May 24-26, visit www.licensingexpo.com.