Super Impulse significantly expands licensing in 2022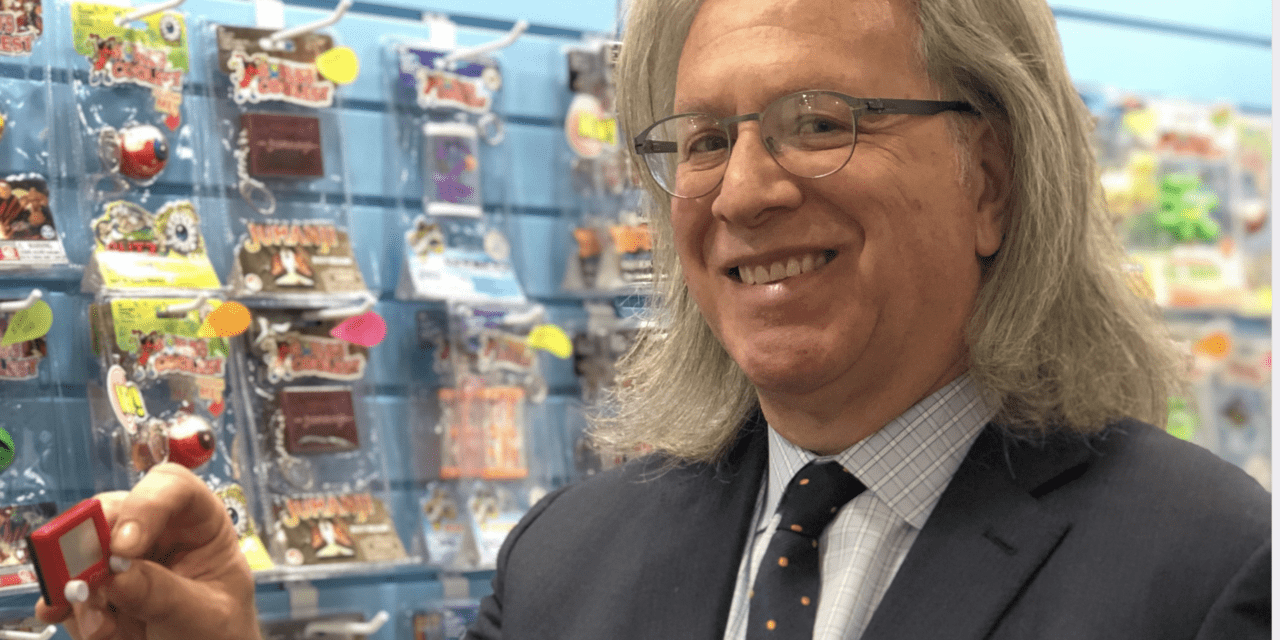 For 30 years now, Alan Dorfman has been a leader in licensing and has continued to innovate and ideate in this space, bringing new and fresh licensing partnerships to life within his miniature toy world. Adding over 10 new licenses each year to the brand's portfolio, this fall is expected to be one of the largest years yet bringing in new product lines and licenses, it is announced.
Selling millions of units annually by developing licensing partnerships with some of the greatest, trendiest and most popular products, Dorfman has found the recipe for success. Starting off 30 years ago with fully functioning miniatures and creating the line World's Smallest which houses over 30 Toy Hall of Fame products with licences such as: Barbie, Hot Wheels, World's Smallest Lite Brite, World's Smallest Etch a Sketch.
Dorfman continues to innovate in the miniature category, launching new product lines including Micro Action Figures (licenses include: TNMT, Universal Monsters, Hello Kitty, The Big Lebowski and more) Micro Toy Box (licenses include: Transformers, Rubik's, My Little Pony, Monopoly, Nerf, Barbie, and Hot Wheels) Tiny Arcade (Atari, Dance Dance Revolution, Tetris, TMNT, Pop A Shot, Burger Time, etc) Wacky Packages Minis, a full 3D mini collectibles, licensed from the popular classic sticker line Wacky Packages.
2022 brings BIG news for Super Impulse as their licenses and product lines expand more than ever before. This year the business launched Minis-in-Minis. Series one is confectionery themed and includes licensing partnerships from some of the most beloved brands such as Toxic Waste, Chupa Chups, Pez, Peeps, Mike and Ike, Warheads, and more. Complete the collection with 66 minis to collect, including three levels of rare colors. Discover 8 inside each cup, including 2 Minis and 6 Minis-In-Minis. The clear top reveals one mini toy and the other is hidden below.
The classic World's Smallest line expands this year with licenses including: Chutes & Ladders, Barbie Carry Case, Blokus, Battleship Hungry Hungry Hippos, Tech Deck, and so much more!
Micro Toy Box is set to unveil their series 2 in Q4 which will include popular brands such as: Simon, Slinky Tonka, BopIt, Etch-A-Sketch, Play Doh and more!
Brand new this year is also Yu-Gi-Oh! The beloved license is celebrating 25 years and Super Impulse is celebrating with a line of figures including two new sizes of beautifully sculpted figures for fans of all ages to collect. With 4 ways to collect fan-favorite characters, World's Smallest YuGiOh Micro Figures, Single Blind Bags 3.75 inches Action Figures Single Figure Packs, Double Figure Battle Packs, and The Assorted Double Figure Battle Packs (4 Sets).
The brand is also moving mountains this Fall with the launch of Pet Rock, classic fan-favorite loved by all. Pet Rock will come with a carrier box, shredded paper, a pebble, instruction book, and of course, will have a DIY customization pattern with 3 ways to customize the Pet Rock.