Caroline Mickler Ltd adds two major new licences to Horrid Henry campaign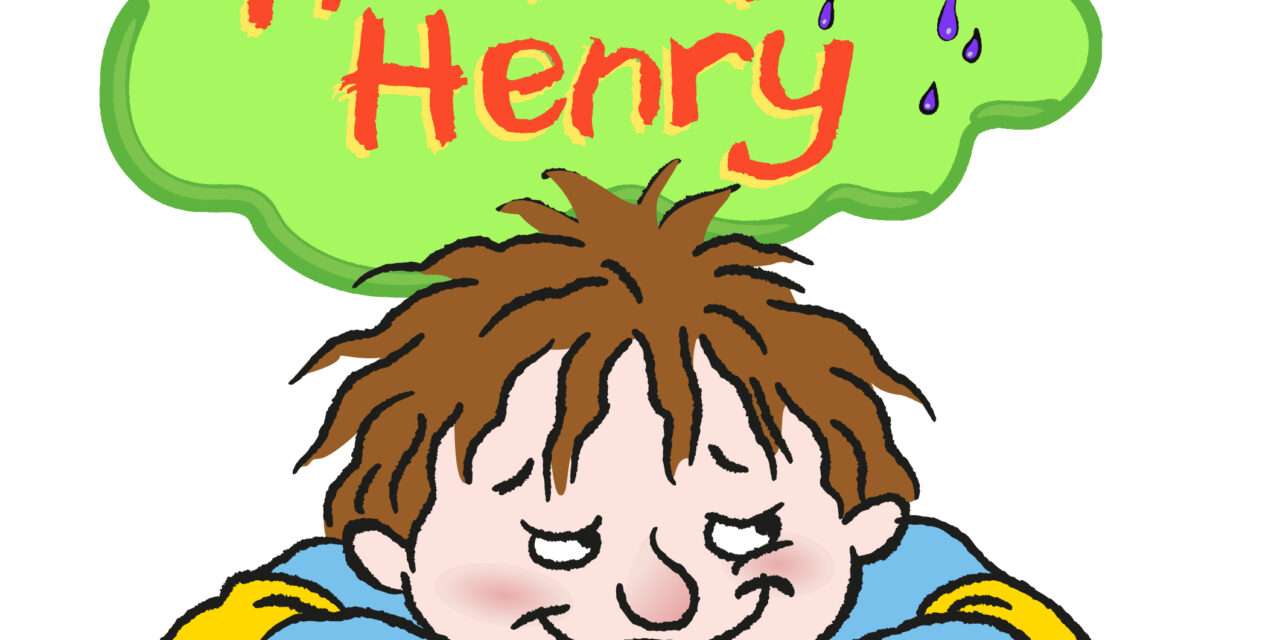 Caroline Mickler Limited (stand A162 at BLE) has announced the signing of two new licenses for Novel Entertainment's internationally renowned Horrid Henry brand.
Winning Moves, a maker of international family favourite games, has launched a special Horrid Henry edition of the classic Top Trumps card game. Games, toys and arts and crafts developer John Adams Leisure, meanwhile, is planning a Horrid Henry version of its popular book-making studio Bookeez.
The special Horrid Henry edition of Top Trumps contains 30 cards packed full of fun stats, including Musical Talent, Detention Rating, and even a Moody Score. It also contains character bios of the most-loved characters from Horrid Henry, including Brainy Brian, Miss Battle-Axe and Henry himself. All of the Horrid Henry favourites are included in the easy-to-carry travel pack, meaning the game can be played anywhere, anytime.
Packaged in a stand-out yellow case, the pack, aimed at all children aged six and above, launched at high street stores and toy retailers in August.
John Adams' Bookeez encourages children to express themselves through their own stories, bringing their own books, journals, poems and comics to life by decorating, stamping and stencilling pages using the special Bookeez tools.
This new version – the first licensed version of Bookeez – features Horrid Henry in the packaging and a Bookeez Studio in blue and yellow – two of Henry's favourite colours! Horrid Henry sticker sheets and pre-punched covers are also included so fans of Horrid Henry can create their own themed stories around their favourite fictional characters.
The Horrid Henry Bookeez set is for imaginative children aged seven and above who love to create their own stories and want to bring their creative worlds to life. It will be launching in October and will be available from Amazon, Toymaster and other high street retailers.
Horrid Henry is a major multi-media brand. On launch, the TV show rapidly became CITV's most popular series and is now NickToon and Nickelodeon UK's most popular show, as well as being a hit on Netflix and Amazon Kids+. The series, which spans 250 episodes and a number of specials, is broadcast in over 150 territories outside the UK. Novel also co-produced the live action feature film of Horrid Henry; the first ever British kids' movie to be filmed in 3D. There is an active licensing and merchandising programme in place and the property was successfully adapted for the stage as Horrid Henry – Live and Horrid, which ran for 285 performances in London's West End and across the UK. The character's official YouTube channel has attracted 1.6 billion views to date.
Megan Lowe, Senior Licensing Manager, Winning Moves UK Ltd, says: "Winning Moves is really excited to work with Horrid Henry on this special edition of Top Trumps, combining two much-loved family brands. It's a great licence that has believable, likeable and well-rounded characters, who celebrate individuality and friendship, all whilst making us laugh."
Lynette Leet, Marketing Manager, John Adams Leisure Ltd, says: "We've had amazing success with Bookeez, but have been waiting for the perfect partner to create a licensed version to reach a whole new audience. Horrid Henry is an iconic brand that is loved by children all over the world. Children will now be able to create inspiring stories and cheeky adventures with their favourite Horrid Henry characters."
Caroline Mickler will be at BLE discussing the ongoing development of licensing for Horrid Henry along with her company's plans for the coming year at stand A162. She says: "We're thrilled to announce these partnerships with two major players in the games market for Horrid Henry. Both licences underline the continuing strength of the brand across multiple media; they also brilliantly capture the humour and irreverence that make Henry and his adventures so popular."