Sunnyside Up Studios Acquires Sunnyside Up Studios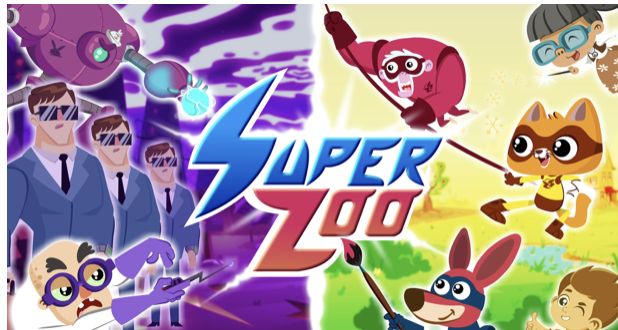 Lunar X, a future-forward media company dedicated to investing in and elevating digital-first content into globally loved franchises, has announced the acquisition of Sunnyside Up Studios, a leading animation studio specialising in 2D and 3D children's content, receiving over 2 billion YouTube views a year. 
Madrid-based Sunny Side Up Studios, founded by Elias Moreno, former YouTube Strategic Partner Manager, and Alejandro San Agustin, former Country Lead at Amazon Prime Videos and Technology Manager at YouTube, produces original animated kids' content, which is viewed in more than 50 countries across the globe. Their most popular YouTube shows: The Moonies, Groovy the Martian and Superzoo, have nearly 20 million subscribers.
The acquisition will strengthen Lunar X's animation capabilities and will also help to drive Lunar X's commitment to build timeless brands within the kids and family entertainment space.
Lucas Kollmann, CEO and co-founder of Lunar X, said: "The talented team at Sunnyside Up Studios have created successful and growing digital-first animated shows with enormous potential. Together we have a great opportunity to invest in bringing more loved characters and stories to life through a growing animated content slate and consumer products. We're excited to join forces with Elias and Alejandro, who share our vision of delivering the best content for families worldwide."
Elias Moreno, CEO and co-founder of Sunnyside Up Studios, said: "For over six years, we have been passionate about producing the highest quality shows and content for families and children. To find a partner like Lunar X to help us continue pursuing that goal is amazing. With the support of Lunar X's strategic vision and investment into high-quality storytelling, we can continue to elevate our shows to reach even bigger audiences."
Alejandro San Agustin, President and co-founder of Sunnyside Up Studios, said: "This success would not have been possible without the relentless effort and creativity of the Sunnyside team. We are thrilled that Lunar X will provide a path for the team of incredible Spanish talent to develop and shine under an international media group with the right resources."
Lunar X has ambitious plans for growth and expansion. The media company aims to increase its portfolio of dynamic brands and franchises through organic and strategic acquisitions. It recently acquired Theorist, a renowned YouTube content creation group boasting a substantial subscriber base of 35 million.