STUDIO 100 GROUP AND SEABELIEVERS JOIN FORCES WITH THE FIRST EVER ECO-TAINMENT SHOW FOR KIDS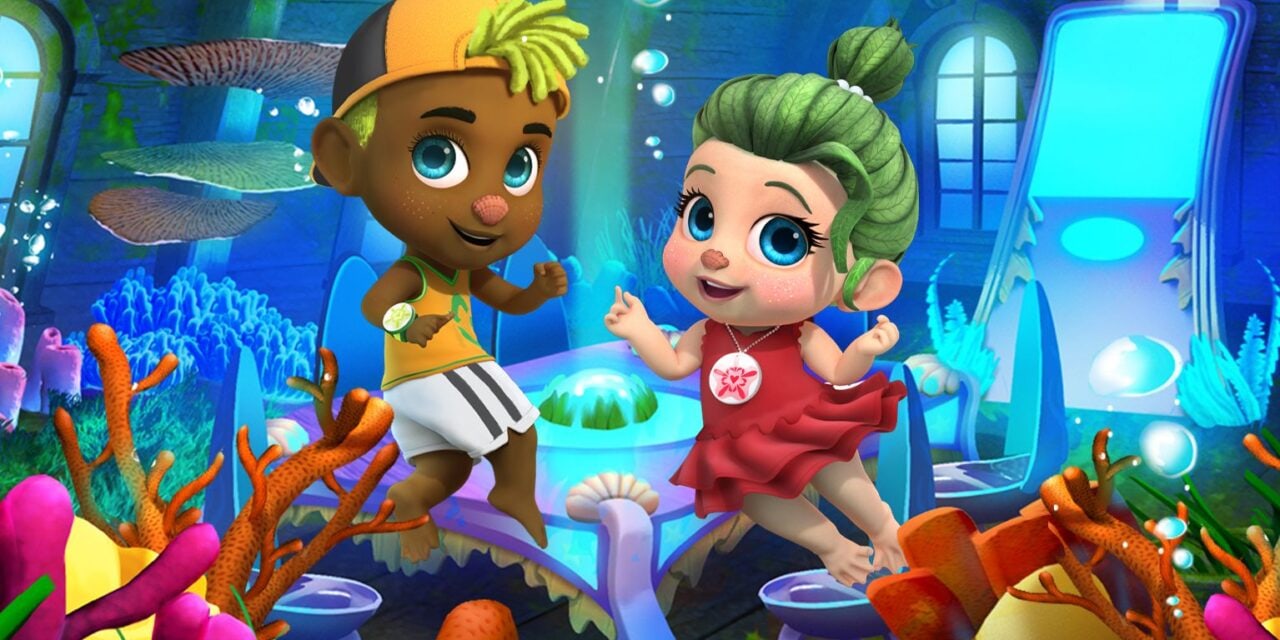 Studio 100 and SeaBelievers have announced that they will collaborate closely as distribution partners on the exploitation of the CGI Animation series of the same name: SeaBelievers (52 x 11'). Studio 100 acquired the worldwide (excl. Russia and CIS) distribution rights for all audio-visual as well as L&M exploitation. Studio 100 will present the show at this year's MIPCOM RENDEZVOUS CANNES 2020 for the first time.
SeaBelievers is the first ever TV series to represent a whole new genre of ECO-tainment. This genre created by Brien Arone, Founder and SeaEO of SeaBelievers, combines the benefit of edutainment for children being informative and realistic about real-life issues affecting our ocean and encouraging kids to make a difference – because they can! And all of this in a fun and entertaining way as the show emanates as a stunning and engaging musical ECO-adventure with original tunes to sing and dance along to.
Each animated episode leads kids on an ECO-adventure. Whether in the sea or on shore, the positive SeaBelievers characters with their distinct seaweed hair, seashell nose, sea-colored eyes and webbed hands and feet, problem-solve and take action around key environmental issues. Each SeaBeliever carries a Magic Sand Dollar which ignites his or her unique super powers – fueled by their self-belief! The CGI Animation is targeted at children aged 4-7, the first season of 52 x 11 minutes will be ready for delivery in 2021. The first episode will be presented in time for this year's MIPCOM RENDEZVOUS CANNES 2020.
The creative team behind SeaBelievers is already impressive, collectively boasting 28 cumulative Emmy awards with former Disney Exec Paul Robinson as Executive Producer, Mike de Seve as showrunner, Rich Dickerson as composer – just to name a few. The show is produced by Baboon Animation (USA), Telegael (Ireland) and AnCartoon (China).
Brien Arone, SeaEO and Founder of SeaBelievers, comments: "Last year at MIPJUNIOR we were looking for distributors who share the same vision, enthusiasm and commitment to our new genre and who are willing to bring SeaBelievers to children around the globe – with passion and expertise. SeaBelievers is the first kids ECO-ainment show in the world that tells stories that will thematically matter and empower kids. It is so important to let kids know that they can change the world and that there are role models for that in real life, and in shows with authentic characters they really can relate to."