VERY HUNGRY CATERPILLAR TAKES A BITE OUT OF PETER ALEXANDER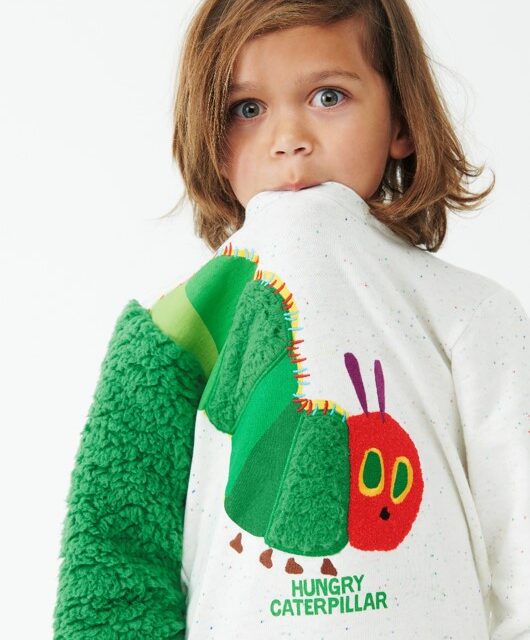 Haven Global and sleepwear 'king' of Australia, Peter Alexander, have partnered for the retailer's first ever collaboration with Eric Carle's timeless classic, The Very Hungry Caterpillar. "This collaboration has been a long-time coming", says Yvonne King, Managing Director at Haven Global. "We knew Peter would create something really special and memorable with the world's most famous caterpillar!"
The 12-piece capsule collection of men's, women's and children's sleepwear celebrates the iconic Caterpillar in true Peter Alexander style – bringing the beloved book character to life through colour, texture and novelty elements.
Launched officially on August 7th, Penguin Random House, owners of the World of Eric Carle IP, were thrilled to see Peter Alexander debut his much anticipated first Hungry Caterpillar collection.
"We are delighted to bring these two brands together", says Jackie DeMaio, Licensing Director, The Joester Loria Group. "The collaboration of Peter Alexander and Eric Carle's The Very Hungry Caterpillar brings Eric's bright artwork and beloved character off the pages onto beautifully designed sleepwear that is sure to delight the whole family."
The collection is available in-store and online now while stocks last.
The Very Hungry Caterpillar, one of the top selling children's books of all time, has been translated into 60 languages and has sold over 52 million copies since its publication in 1969.