STEM on the Rise, report finds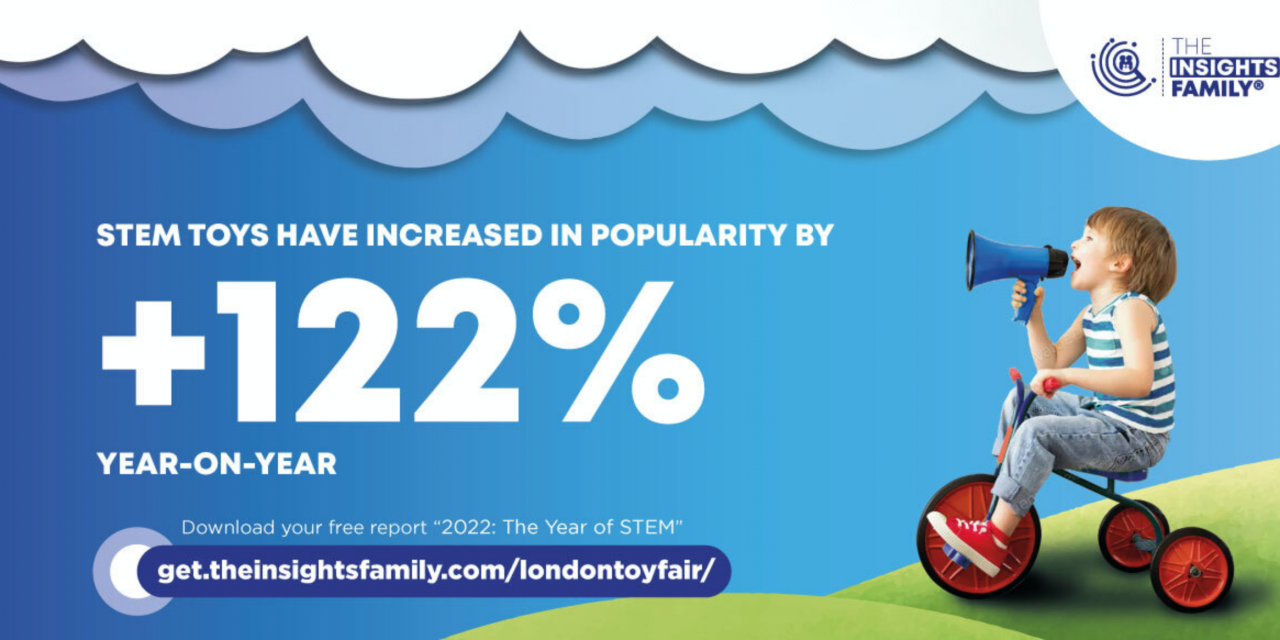 The Insights Family has just released its "2022 Toy Report: The Year of STEM", as a special exclusive for London Toy Fair, the UK's largest dedicated toy, games and hobby trade show, which takes place at Olympia, London. The Insights Family has been a partner of the BTHA since 2017, the year the company was founded. The report identifies the rising popularity of STEM (Science, Technology, Engineering and Maths) amongst kids and parents which The Insights Family are tracking in their data and explores how this has impacted the attitudes, behaviours and consumption patterns of families.
The Insights Family pioneering independent real-time data, which surveys over 469,040 kids and 228,800 parents per year across 22 countries, found that amongst the various toy categories of interest, the popularity of STEM Toys has increased by +122% year-on-year for UK 3-12s. Not only is this a significant change but the majority of this growth has been driven by girls. The increasing demand for STEM focused play and digital development only foreshadows the transformation of the next generation into the leaders of our future.
Nick Richardson, CEO of The Insights Family: "The speed of change is significant and it has never been more important for brands to be understand the changing attitudes, behaviours and consumption patterns of their audience. Although Covid has caused significant disruption to all of our lives, it has also caused significant innovation in the education sector, which no doubt represents an exciting opportunity for the toy and edutainment industries."
Sign up to receive your free copy here: get.theinsightsfamily.com/londontoyfair
The company also recently announced the launch of its award-winning data portal into four new international markets, Argentina, Turkey, South Africa and Saudi Arabia. This brought the total number of regions that the business operates in up to 22 countries from six different continents, covering all the countries in the G20. With the addition of these new territories, The Insights Family will now interview a new family member somewhere in the world every 45 seconds, providing brands and companies with even more ethical real-time data points.