Sphere Launches Two Projects, for Preschool and Adults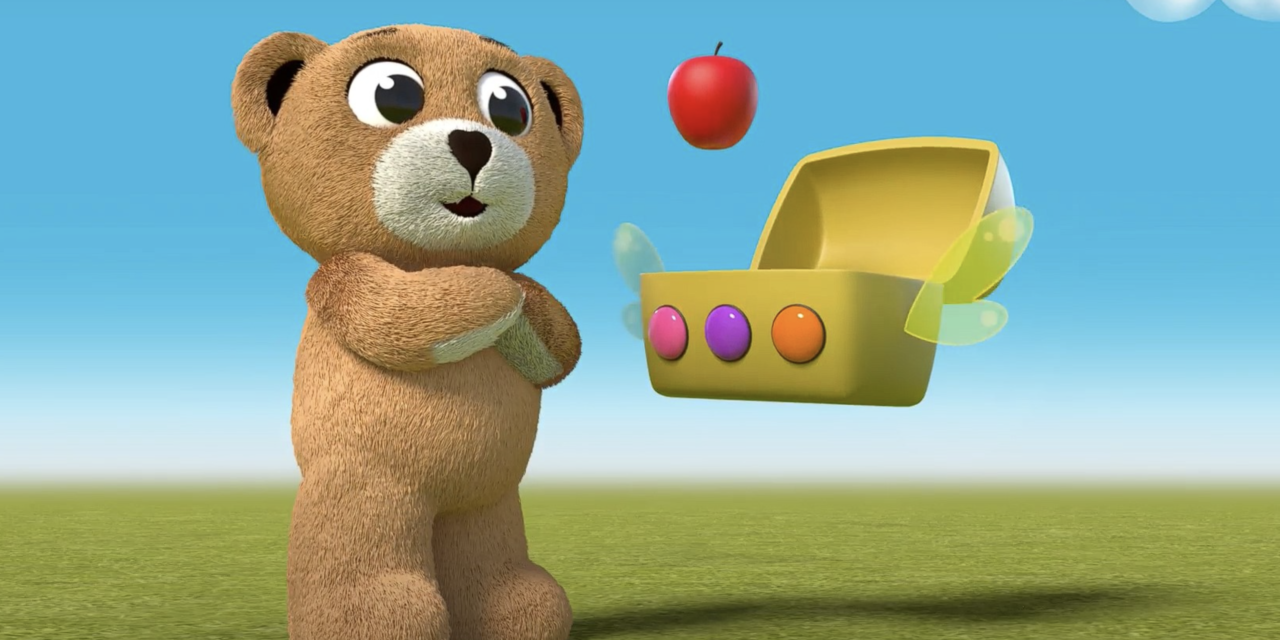 Sphere Media, one of Canada's leading producers and distributors of television and film content, has announced the international launch of two new animated projects, one aimed at the pre-school market and the other at adult audiences.
Moka (15 x 2.5 mins), aimed at three- to five-year olds, follows the mini-adventures of a bear cub with a special talent: he can drift off into a magical dream world, populated by a cheerful cast of characters. But Moka's new friends don't speak his language, which means he must learn lots of new and exciting words and skills. The animated series was created by Ghislain Cyr, Sphere Media's, Kids & Family creative director and founder of Sardine Productions, which was acquired by Sphere in 2021. The series was inspired by a musical plush toy named Moka created by Isabelle Sciotto, founder of the company 'Moka Toutou Musical'' which has sold over thirty thousand units of the Moka toy in Canada to date.
Moka, which will roll out on Canadian kids' animation channel Toon A Vision early November was produced with the financial participation of the Canada Media Fund, the Quebec Film Production Services Tax Credit and the Canada Film or Video Production Tax Credit (CPTC). Sphere Media has also partnered with family content creator, provider and streamer Spacetoon who has acquired the series & produced an Arabic version, and will oversee its distribution in MENA.
The second animated project to launch internationally is Red Ketchup, based on the classic Canadian comic series created by Réal Godbout and Pierre Fournier, which gained a cult following in Croc magazine in the early 1980s. Sphere Media has awarded the international distribution rights to the 20 x 22 mins series to Abacus Media Rights, which will be shopping the title at MIPCOM.
Executive Story Edited by Willem Wennekers, Directed by Martin Villeneuve and Diego Sierra and produced by Jacques Bilodeau, Marianne Culbert and Bruno Dubé, for Sphere Animation, Red Ketchup centres on Canadian-born FBI Agent, Steve 'Red' Ketchup, who enforces the law and investigates cases in the only way he knows how: with maximum mayhem. Born an albino with orange hair, the rogue agent makes himself invincible by dosing himself with powerful drug cocktails. But Red has two weaknesses: the first is that his super-sensitive eyes must stay shielded from the sun. The second is his inability to resist ingesting any drug he can get his hands on.
Commissioned by Corus, the first 10 parts of Red Ketchup debuted in April in a late-night slot on Télétoon, where it outperformed The Simpsons and made a major contribution to the French-Canadian channel's record growth of 23% this year. Episodes 11 to 20 started airing on Télétoon on October 5, and are already drawing record audiences.
Marlo Miazga, president of Sphere Media, Kids & Family said: "From a super-cute baby bear to a drug-powered antihero — it would be difficult to find two projects that better demonstrate the range and breadth of animation. Moka and Red Ketchup are just the start of our ambitions in this area. Sphere already operates one of Canada's biggest 2D digital animation studios and has two decades of experience in producing original creations for young and older audiences alike. We have both the facilities and abilities to ramp up our output and position Canada as a power player in global animation."