Spend a Night In with the creator of Supercar, Space: 1999 and Terrahawks – on his birthday!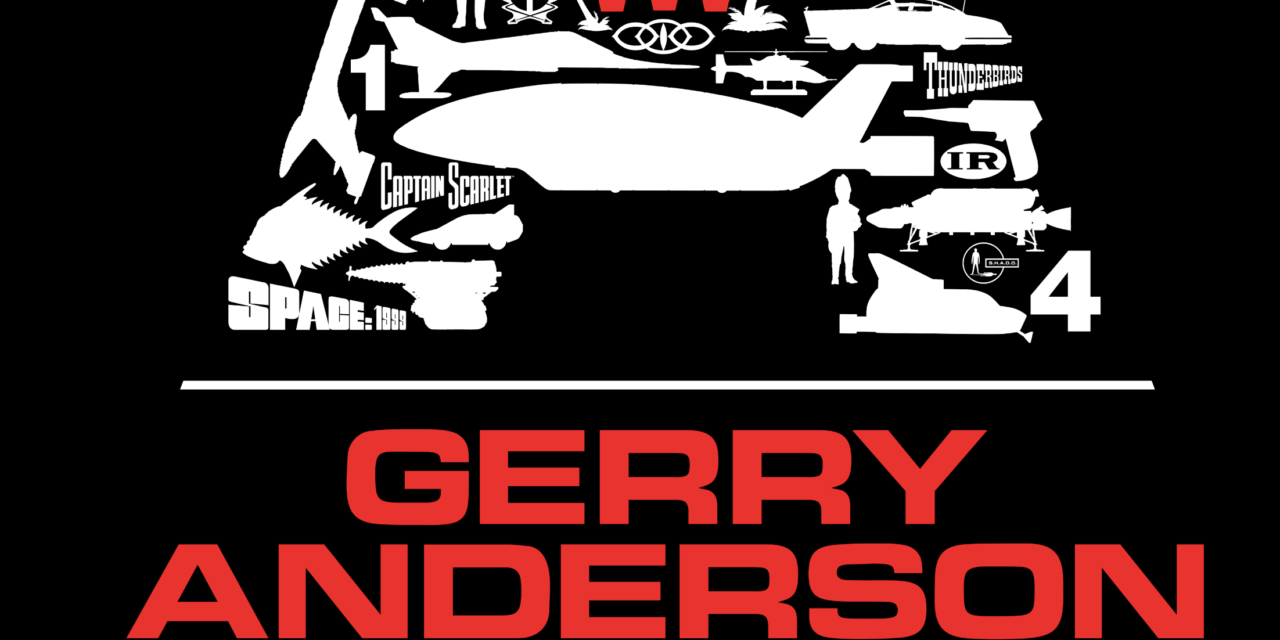 Network Distributing and Anderson Entertainment present a feast of Gerry Anderson classics in a streaming 'watchalong' from 7pm on the very first Gerry Anderson Day.
Fancy a night of classic telly from the creator of Thunderbirds, Space:1999, Terrahawks and New Captain Scarlet – in high definition? Why not make a date with some friends on the 14th of April for a specially curated five-hour 'Night In' experience featuring some of the iconic Gerry Anderson TV shows that have meant so much to so many people over the past 60 years?
The 14th of April is the birthday of Gerry Anderson, whose great shows, including Thunderbirds, Captain Scarlet and UFO, have thrilled audiences for six decades. But this year the 14th of April is also Gerry Anderson Day, a day-long celebration of the life and work of the legendary producer.
As part of the celebrations, Network Distributing's streaming service and Anderson Entertainment, Gerry's content production company, have curated a unique time travel television experience – a fantastic, five-hour watchalong. Taking viewers through decades of Gerry Anderson hits, Gerry Anderson's Night In will include famous shows, bespoke content, unseen footage, ads and much more!
This is a chance for Gerry's fans to enjoy some of his greatest hits streaming in high definition – with some episodes never previously seen in HD.
Gerry Anderson's Night In truly is a career-spanning event. And what a career! From 1960 to 2005 Gerry brought us Thunderbirds, Supercar, Fireball XL5, Joe 90, Space: 1999, Terrahawks and New Captain Scarlet – many of which will be included during this special night of history-making TV entertainment courtesy of Network Distributing's new streaming service.
Although the Night In can be enjoyed any time from the 14th of April fans are encouraged to join in on the watchalong aspect, pressing play at 7pm with other fans around the UK and enjoying live Tweets from @networktweets and @GerryAndersonTV on Twitter.
Network Distributing is an award-winning film and TV distribution, restoration and streaming company with an extensive catalogue of British classic shows, including some of the most outstanding Gerry Anderson creations. Its recently launched streaming service watch.networkonair.com offers an unmissable new concept: 'Nights In', a watching experience that allows you to enjoy up to six hours of streamed vintage programmes, scheduled as if you were tuned in and sitting in front of the telly, all ready for a classic evening of entertainment.
But that's not all. Fans who want to get into the spirit of Gerry Anderson's Night In before the main event can join his writer and producer son Jamie and friends for a special show: FAB Live on the Anderson Entertainment fan-focussed livestream from 5:30-7pm UK time. Jamie will be joined by Richard James, Nick Briggs and other special guests for competitions, prizes, and a warm-up for the Gerry Anderson Night In watchalong. The livestream can be accessed via YouTube, Facebook, Twitter and Twitch.
To access Gerry Anderson's Night In, just go to watch.networkonair.com/c/nights-in and Sign up here for a free account ahead of the Night In's premiere on 14th April. It's a mere £4.99 – and of course the FAB Live event is free.
And watch out for more news in the run-up to the big day. Celebrating the life and works of the legendary producer, Gerry Anderson Day will be a bonanza for fans of all ages everywhere, featuring special events, live streams, unique new content from Gerry's own production company Anderson Entertainment, one-off and limited edition products, and a special YouTube programme.
There are also guest appearances planned from some very big-name celebrity fans. Expect some fun – and a lot of surprises – finding out who they are! And don't forget to check out Gerryanderson.co.uk for updates!
#GerryAndersonDay