Sophie la girafe in the Musée Grévin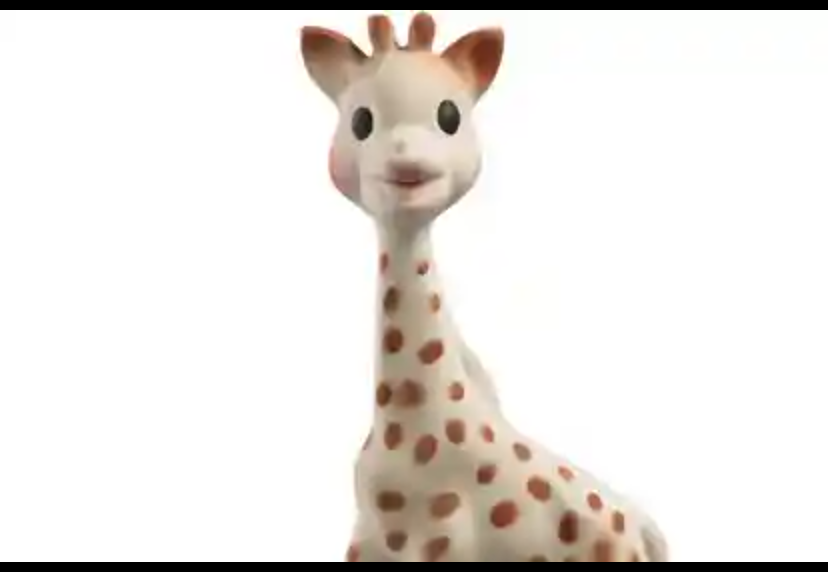 1961 is an exceptional year: it gave birth to great names who have marked and who continue to write history, such as: Barack Obama, George Clooney, Nadia Comeneci and Lady Diana. 2021 also celebrates 60 years of Sophie la girafe and to mark the occasion, this beautiful, longnecked lady will become part of Grévin!
25 May 1961, the day of Sainte-Sophie, rue de Nazareth, in the heart of Paris, a unique toy devised by Mr Rampeau was manufactured for the very first
time! Far from the traditional shapes inspired by domestic animals or pets from the farm world, this future children's icon was none other than a giraffe.
Its success is dazzling, with parents seeing it as the essential companion for stimulating their young children's senses! In 2021, Sophie la girafe celebrates her 60th birthday. From an avant-garde toy, it has evolved into a true timeless and transgenerational icon that we love to pass on to those we love. Whether evoking emotion and affection in adults or arousing a sense of fun and stimulation in babies, Sophie la girafe crosses eras and borders without a wrinkle and with the same single desire: to rock the childhood of the many generations still to come!
Adored by French families, Sophie la girafe is THE number one essential toy for babies. Since its creation, the legendary giraffe has sold 70 million copies worldwide and is now exported to 85 countries. In 15 years, it has experienced a dazzling international boom, rising to the rank of cult item illustrative of French chic.
This is why Grévin wanted to pay tribute to this toy, which now has a cult following!
Sophie la girafe makes her debut among the big names 
Few fictional characters have had this honour. Sophie la Girafe will join The Little Prince, Barbie Doll, Titeuf, Gaston Lagaffe, Scrat, Kara from Detroit: Become Human, Oggy and the Cockroaches, LadyBug and Cat Noir from Miraculous. Standing 1 m 70 tall, both young and old will be able to pose next to their childhood toy and immortalise an incredible encounter! Grévin, which was transformed in 2019, offers more than just a museum with exhibits but is a museum to experience, enriched by new characters including Marcel Proust, Guillaume Apollinaire, Jules Verne, Thomas Pesquet, Martin Fourcade, Jeff Panacloc, Père Fouras, Soprano, Philippe Jaroussky, Renaud Capuçon and Cyril Hanouna in a more immersive, experiential and dynamic Grévin.
An identical copy!
Stéphane Barret, the Musée Grévin's historical sculptor, took up the challenge of creating the statue of Sophie La Girafe, which stands 1.70 m high, in just 4 months! From the foam prototype to the silicone draft, adhering to the graphic charter colours for the base: its long legs, its pink cheekbones, its black eyes and its 76 spots, searching for the right silicone, which is velvety to the touch and … washable, the statue must be the exact replica of the famous Sophie la girafe toy. From 22 September, both young and old will be able to meet her to pose by her side!