Bing and Flop Head to the Panto Season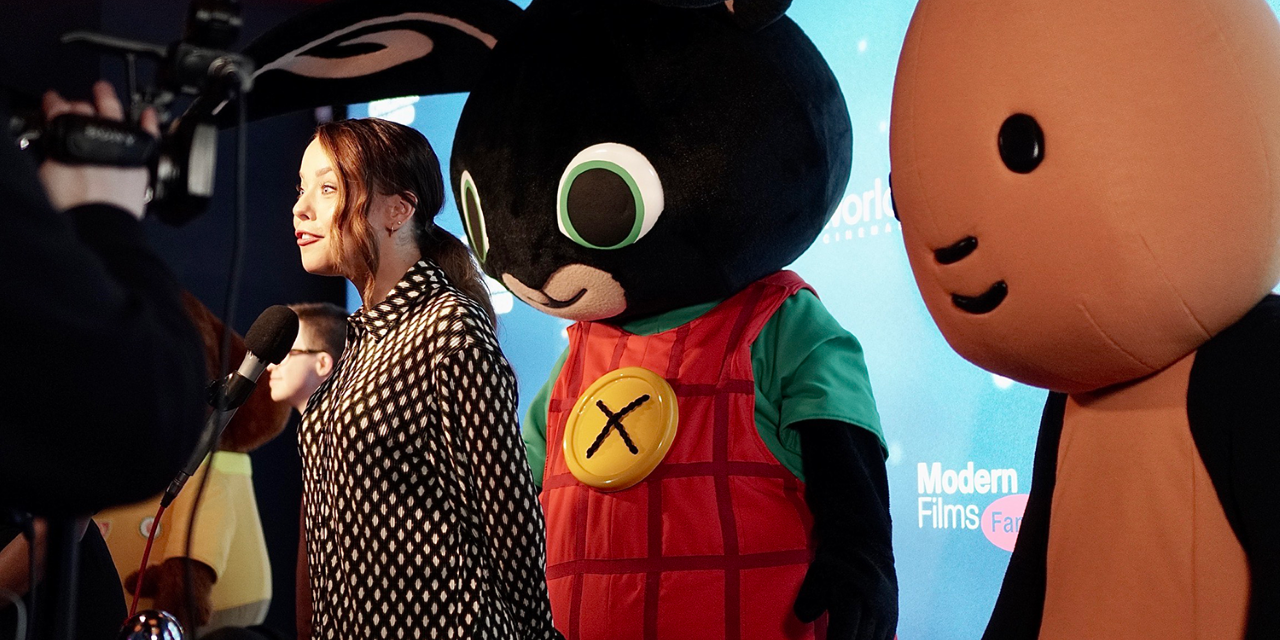 Bing and Flop joined hundreds of excited young cinema-goers at the special premiere event of the CBeebies Panto, Dick Whittington and His Cat which took place yesterday, Sunday 27th November, at Cineworld Leicester Square.
The premiere screening, held in support of BBC Children in Need, saw Bing and Flop join other CBeebies stars on the red carpet including cast members of this year's production: Ben Cajee, Tyler Collins, Andy Day, Justin Fletcher and Maddie Moate. As special guests, Bing and Flop posed for photos, took part in the Fun in the Foyer activities and joined the on-stage introduction of the premiere screening. Attendees of the premiere were also given Bing goodies to take home including stickers and wearable cardboard Bing ears.
The CBeebies Panto, Dick Whittington and His Cat is available for families to watch in cinemas across the UK from Saturday 3rd December. Tickets are on sale now at cbeebiespanto.com.
Recorded at the Congress Theatre in Eastbourne on 1st and 2nd October, Dick Whittington and His Cat is a unique take on the traditional pantomime bursting with catchy songs, festive fun, and a host of CBeebies stars. When Dick and his cat travel to London for the Lord Mayor's Christmas parade they discover a trio of cheeky rats are intent on ruining everyone's fun. Can they save the parade with the help of all their CBeebies Friends? Dick Whittington and His Cat features Tyler Collins, Cat Sandion, Maddie Moate, Evie Pickerill, Jennie Dale, Ben Cajee, Nigel Clarke, George Webster, Alex Phelps, Gemma Hunt, James Mackenzie, Joanna Adeyinka-Burford, Steven Kynman, Andy Day, Rebecca Keatley and Justin Fletcher.
Bing airs on CBeebies every morning and is one of the most requested pre-school shows on BBC iPlayer. The festive special, Bing is Getting Ready for Christmas, is available to watch on the Bing YouTube channel where it has been viewed close to two million times.