Smiley Tea House opens in Beijing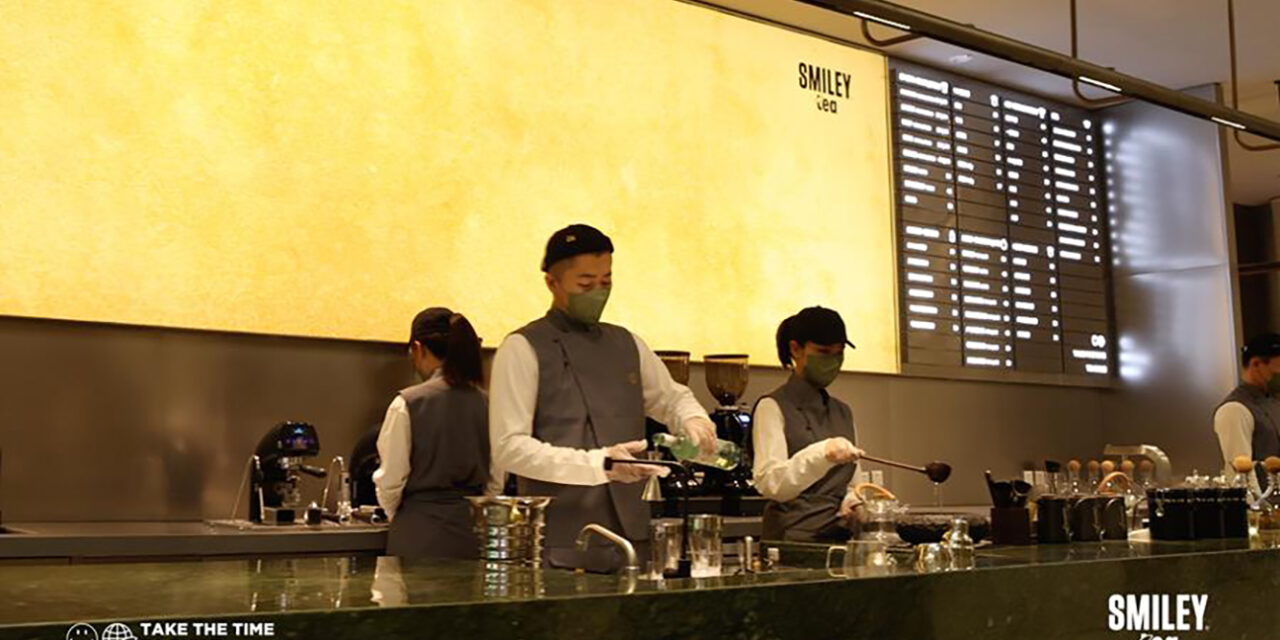 The first ever SMILEY® tea house officially announced its opening on the first of October (Beijing time) in Beijing Chaoyang Joy City. The SMILEY® tea shop is under the registry of the international brand, IP SMILEY®.
SMILEY® tea was opened on the 8th floor of Beijing Chaoyang Joy City. It's a well-designed space for customers to relax and enjoy organic nature tea with an innovative technique. Beyond that, it also has been designed as a fully immersive, SMILEY experience hub with various SMILEY® installations for customers to experience the fun of the brand.
SMILEY® tea is operated by famous franchises Chanyo, which is a well-established Cater Group in China and has 16 years experience in food franchises. Chanyo Carer Group operates over 6000 restaurants. Chanyo developed a unique tea menu based on original leaf steam tea for SMILEY® tea, combining tea and wine, tea and coffee to make the Chinese and Western fusion tea. It will be a brand new experience for SMILEY Brand advocates and lovers.
SMILEY® tea hopes people to "meet friends with tea" and enjoy the tea culture and tea tasting. Chanyo plans to open 100 SMILEY® tea houses in China and continue to create more tea fun experiences for customers.
Nicolas Loufrani, Smiley CEO, comments: "I am super proud to launch our first Smiley tea which is actually the first permanent restaurant concept we ever opened. The teams at Chanyo and Smiley have been working very hard for a year to come up with this fantastic tea house. In line with our brand values, it is positive, creative and sophisticated. I can't wait to go back to China and try it for myself in one of the many cities where we are planning to open."