Sitting Spiritually with the RHS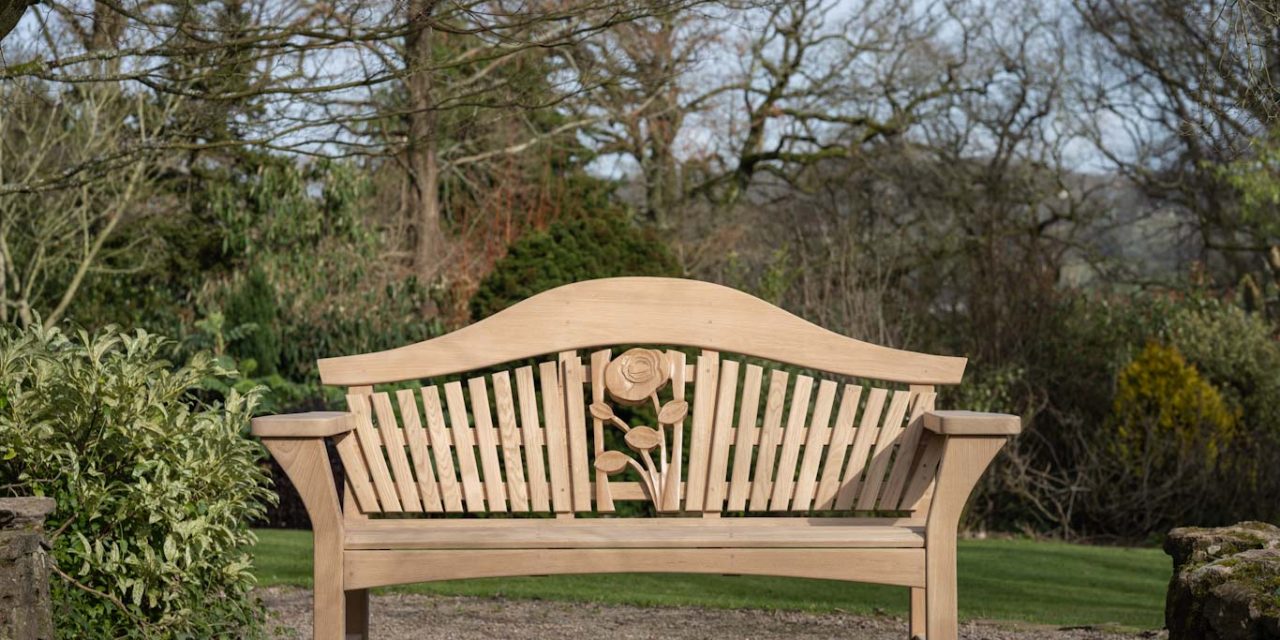 The Royal Horticultural Society (RHS) and garden furniture maker Sitting Spiritually have announced the launch of the RHS Four Seasons Bench, the perfect outdoor seat for those who cherish their gardens and the ever-changing visual splendour of the seasons.
Made from FSC seasoned oak, and a showcase of British design and craftsmanship, the RHS Four Seasons Bench offers four exquisite seasonal hand-carved inserts to choose from: Daffodil (spring), Rose (summer), Oak (autumn) and Snowdrop (winter).
As with all handcrafted Sitting Spiritually garden furniture pieces, the RHS Four Seasons Bench is built to last, combining meticulous standards for precision joinery with the finest-quality materials.
The design of the RHS Four Seasons Bench was inspired by 2013's elegant three-seat RHS Centenary Bench, which celebrated 100 Years of the RHS Chelsea Flower Show – and, like the Centenary Bench, the Four Seasons Bench is strongly influenced by the Arts & Crafts Movement.
This was a movement that emphasised craftsmanship which stresses the inherent beauty of the material, the importance of nature as inspiration, and the value of simplicity, utility and beauty.
The RHS Four Seasons Bench is now available exclusively from the Sitting Spiritually website.
The only bespoke bench and swing maker endorsed by the RHS, Sitting Spiritually of Lyme Regis has been making its hand-finished wooden garden swing seats, pergolas, garden benches and rope swings for a highly discerning customer base for over 15 years. Its exclusive seats can be found in the gardens of Michelin Star restaurants and A-list celebrities throughout the country, and, of course, in a number of RHS gardens.
All Sitting Spiritually timber comes from FSC or PEFC sustainable sources, ensuring that it has been tracked from felling and replanting through to the workshop and the customer's garden.
Martin Young, Founder of Sitting Spiritually of Lyme Regis, says: "The RHS Four Seasons bench has been designed with our wonderful British seasons at the heart of it — and built with the very best materials and joinery techniques available. Our thanks to the RHS for supporting and inspiring this beautifully crafted bench."
Cathy Snow, Licensing Manager, RHS, says: "Sitting Spiritually's newest RHS-inspired and endorsed bench manages once again to surprise and delight, combining quality and innovation in an outdoor seat that is not just attractive and functional but long-lasting and sustainably built. We are delighted to be continuing this rewarding partnership."