Show Floor Report: Lifestyle Week Tokyo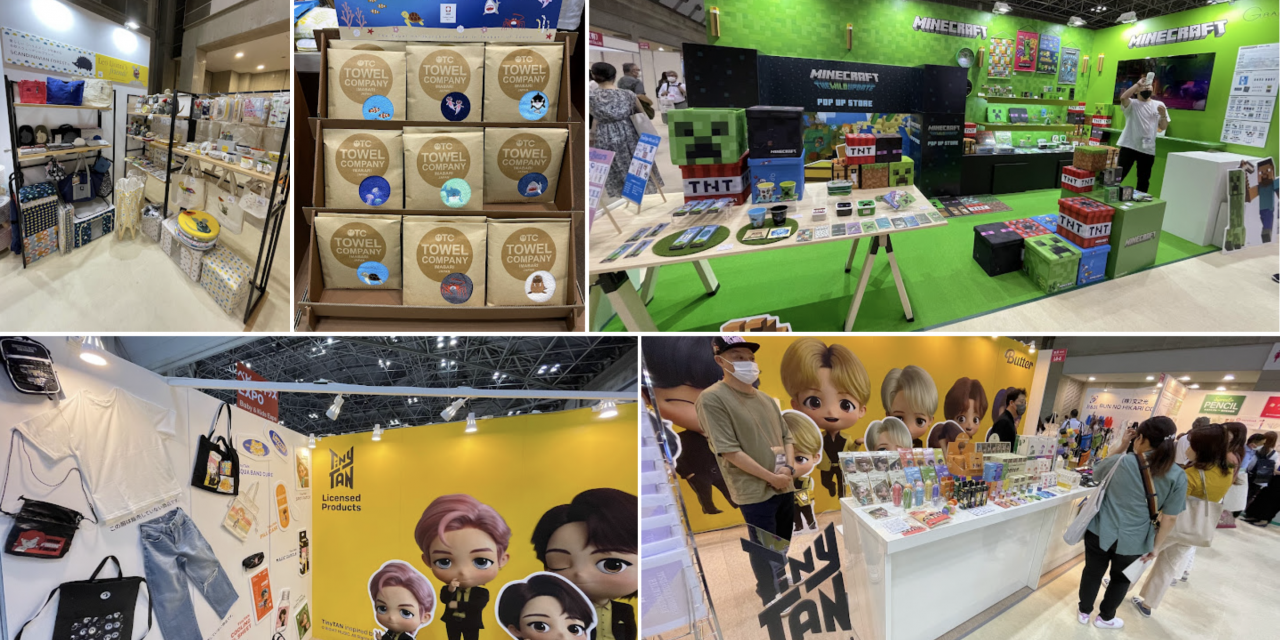 By Roger Berman, ZenWorks Licensing President
After Total Licensing and ZenWorks co-exhibited together a couple of weeks ago at a successful Licensing Japan (https://www.content-tokyo.jp/en-gb/about/lj.html) – where visitor numbers were back to near pre-pandemic levels – today I visited Tokyo Big Sight again for RX Japan's Lifestyle Week (https://www.lifestyle-expo.jp/en-gb.html). Lifestyle Week is an umbrella branding for a series of ten themed exhibition zones covering giftware, stationery, fashion, homeware, personal accessories, kids goods and a plethora of other lifestyle focused consumer products.
The show floor was busy and it was really good to see many more licensed products on display compared to the last edition of this fair in the spring. With coronavirus numbers starting to spike again with a new variant and Japan entering a seventh wave of infections, RX Japan took no chances by enforcing hand sanitization and doing body temperature checks at the show floor entrances. Of course being Japan, everyone wore masks without a whiff of complaint and the show was not too crowded so some social distancing was possible.
The over-arching theme that stood out from Licensing Japan and Lifestyle Week was "retro". A number of properties at Licensing Japan were brands whose roots go back to the 1970's and 1980's. At Lifestyle Week too, I saw licensed and generic products that were definitely a blast from the past. The conclusion to be drawn is that the pandemic and stay-at-home circumstances has spawned a desire for nostalgia.
Enjoy the photos from Lifestyle Week. Hopefully I'll have a Licensing Japan Walkabout video ready sometime sooner-rather-than-later. I'm off to Seoul next week for the Korea Character Licensing Fair, so hope to do a "Show Floor Report" from there, too!
If you have any questions or comments, email me at info@zenworks.jp