Scoobtober Unleashed in EMEA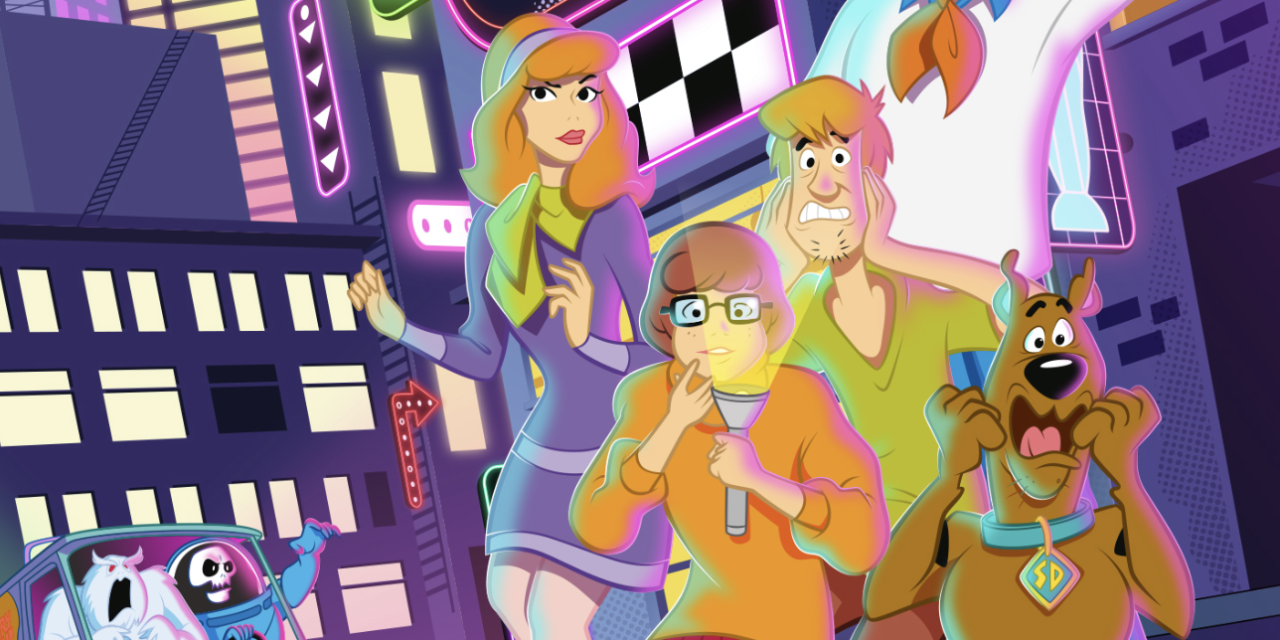 Scoobtober is the annual month-long extravaganza and thrill ride through the world of Scooby-Doo, bringing fans a tidal wave of programming, products and events across all of Warner Bros. Discovery.
Originally launched in the US, it is now a firm fixture in the seasonal calendar with an ever growing list of activations that include spooky social clips and crossovers, 48-hour Watch Party live stream of content with links to exclusive Scooby product from best-in-class partners such as Playmobil, Plastoys and Funko. In line with the growth of Halloween in Europe, Scoobtober is gaining momentum in the EMEA region, led in 2023 by the strongest ever slate of Scooby-Doo content programming for the initiative in this market.
Kicking off the festivities, in the UK, a Scooby-takeover will run all month (1st October – 5th November) exclusively on Boomerang, with Scooby-Doo & Guess Who, Be Cool Scooby-Doo, What's New Scooby-Doo, Scooby-Doo Mystery Inc airing all day 6am-9pm. Scooby-Doo movies will give a fright on weekends and across half-term at 9am and 2pm, plus fans won't want to miss the Scoobtober Watch & Win competition, airing exclusively on the Boomerang. For more Scooby-Doo antics, fans can tune into OnDemand for a treasure trove of Scooby-Doo episodes, movies and compilations of Scooby-Doo's most iconic moments. 
In France also on Boomerang, prepare for an uninterrupted month-long Scooby-Doo extravaganza on the BOOMERANG CINESTARS SPECIAL –   featuring the all new Scooby-Doo et la Mission d'Halloween. 
The excitement continues as Cartoonito joins the celebrations for Scooby-Doo's favourite month all across Africa with specially curated Scooby-Doo episodes taking center stage on the MOVIE STARS programming block on weekends.
On Cartoon Network Scoobtober will be celebrated across Middle East & North Africa (MENA) with Scooby-Doo filled programming block featuring What's New Scooby-Doo, Be Cool Scooby-Doo, Scooby-Doo and Guess Who and lots more Scooby-Doo treats and movies, weekdays 5pm-8pm. In Italy it is set to for a spooktacular Halloween, with Scooby-Doo movies airing on 31st October from 2pm – 7pm on Cartoon Network.
Fans can also trick or treat with Scooby-Doo on HBO Max available in Andorra, Bosnia, Bulgaria, Croatia, Czech Republic, Denmark, Finland, Herzegovina, Hungary, Kosovo, Moldova, Montenegro, North Macedonia, the Netherlands, Norway, Poland, Portugal, Romania, Serbia, Slovakia, Slovenia, Spain, Sweden.
From the 16th October, fans can celebrate Scoobtober in the metaverse on the popular kid-centred gaming platform, Roblox. For the first time ever, players can join Scooby-Doo and Shaggy on Cartoon Network Game On! in an immersive experience that transports them to a realm outside the bounds of reality. With a brand-new spooky mission, kids can interact with Scooby-Doo and Shaggy to investigate some mysterious hauntings taking place in the game. Cartoon Network Game On! allows players to experience the fully experiential virtual world of hit Cartoon Network series – and now with the introduction of Scooby-Doo, for a limited time only, kids can immerse themselves in a ghostly game to unlock awesome Scoobtober prizes.
Julian Moon, Head of Global Consumer Products EMEA & Asia Pacific, Warner Bros. Discovery Global Consumer Products says, "Scooby-Doo creates a world of spooky fun for playful spirits of all ages and instils an appetite for mystery that sparks curiosity. It is a brand that is synonymous with Halloween and an entry point into the world of mystery adventure and the classic whodunit.
"The team are now looking to capitalise on the fantastic Scoobtober content programming and stunts seen across broadcast and WB Kids YouTube channels to provide licensing and retail partners with a long-term cross-divisionally supported opportunity to leverage the Halloween season, the popularity of which has grown exponentially across Europe."
Following huge success in the US, Warner Bros. Discovery Global Consumer Products is now encouraging and recruiting new and existing Scooby EMEA partners to celebrate all things Scoobtober 2024. Inspiration can be found from the global consumer products roll out which spans all categories and includes BlackMilk, BoxLunch, Funko, Random House and Coppel.