S100 Media and On The Edge Productions Forge Movie Project To Bridge The Gap Between Humanity & Nature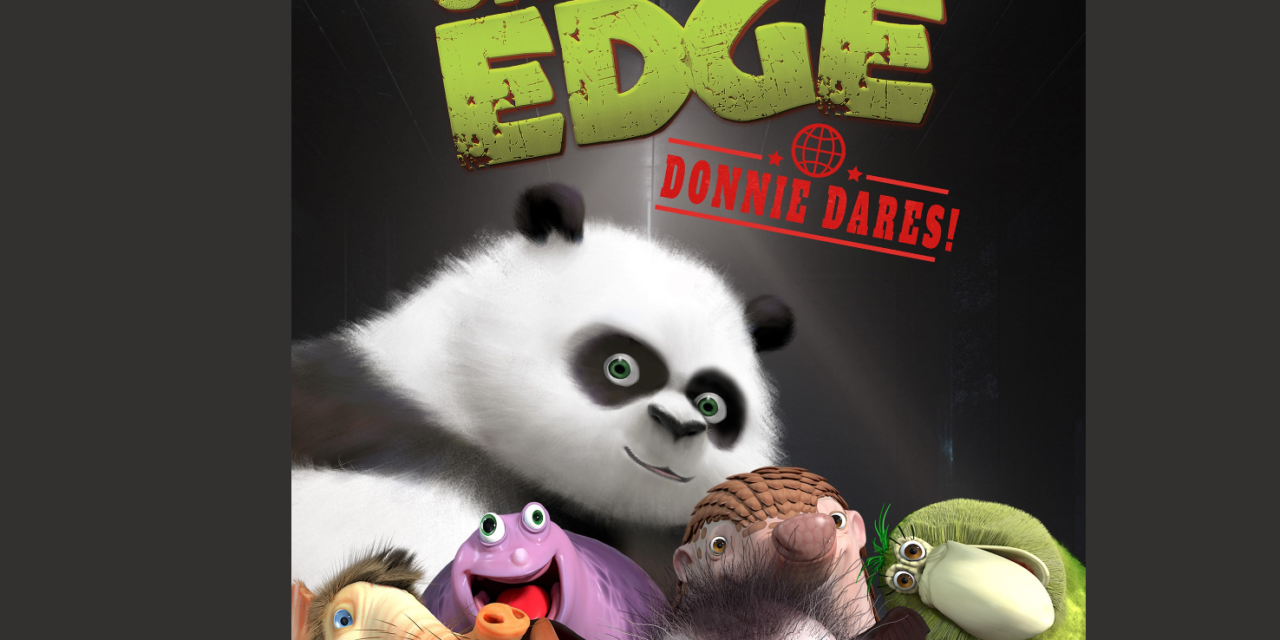 DP
On the Edge Productions Ltd, a dynamic multi-media and non-profit organisation, and Studio 100 Media announce their collaboration on the upcoming feature film "On the Edge: Donnie Dares!"; joining as co-producer is LA-based Viva Kids. Pre-production of this adventure-comedy for kids and families has already commenced, with the movie set for release in late 2026. Studio 100 Film will be helming international sales and will introduce the project at this year's AFM in Santa Monica.
Attached to the project is Emmy Award-winning Head Writer Michael Ryan, who has worked on television projects including "Scooby-Doo and Guess Who?", "Kung Fu Panda: The Paws of Destiny", and "Wolfboy and the Everything Factory", as well as feature films such as "Straight Outta Nowhere: Scooby-Doo! Meets Courage the Cowardly Dog", and "Gulliver Returns". Also on board for visual & story development is Creative Director Archie Donato from Jellyfish Pictures, who has amassed over 17 years of experience at DreamWorks and contributed to many of the studio's biggest hits including "Shrek Forever After", "Kung Fu Panda", and "Megamind".
The movie's production team is spearheaded by Executive Producers Beth Blood and Karen Vermeulen (On the Edge Productions Ltd), along with Martin Krieger from Studio 100 Media, and Victor Elizalde from Viva Kids. The production team also includes producers Thorsten Wegener (Studio 100 Media), Laura Prieto, and Mayank Jhalani (Viva Kids).
The main cast of "On the Edge: Donnie Dares!" are six unique, quirky, and relatively unknown endangered species. They were chosen from the more than 3,000 animals that make up the EDGE list; a compendium of endangered species that are Evolutionary Distinct, Globally Endangered, and all on the very edge of extinction. Led by Donnie, a Cuban Solenodon, they set out on a mission to make humans see them, appreciate them, and maybe even fall in love with them and, above all, to stop endangering them!
The movie's mission is to make people fall for and respect the natural, wild world around them in a very entertaining way. Audiences will laugh and giggle about the hilarious adventures of the wonderful and unique heroes Donnie (a Cuban Solenodon), Kiki (a Kakapo from New Zealand), Roman (a Jamaican Greater Funnel-eared Bat), Vy (an Aye-Aye-Lemur from Madagascar), Naz (a Bhuparthy's Purple Frog) and Panic (an African Temminck's Pangolin). A dynamic team that takes fate into their own paws to fight against annihilation. Everybody should leave the movie theater with a feeling of hope, but also be aware there is a call to action to save all endangered species from forever disappearing from existence.
"We are excited to have Studio 100 as our partner on a project we are so passionate about. They are not only a great distributor for family and kids' entertainment, but also have approached this movie in a heartfelt manner, with sincerity and a decisive strategy," says Beth Blood, Founder and CEO of On the Edge.
Martin Krieger, Executive Producer and CEO of Studio 100 Media adds: "We were fascinated by On the Edge's mission to change the status quo in our world in an entertaining way and emotionally connecting people with nature. A true challenge that we would also like to take up."
"We fell in love with 'On the Edge: Donnie Dares!' the moment we heard about it and couldn't miss the opportunity to come on board as producers. From the concept to the amazing team, everything made sense for us. Now, we just can't wait to make it a reality," comments Laura Prieto, Vice President Acquisitions at Viva Pictures.