Rubies Announces Head of Licensing; Green Collection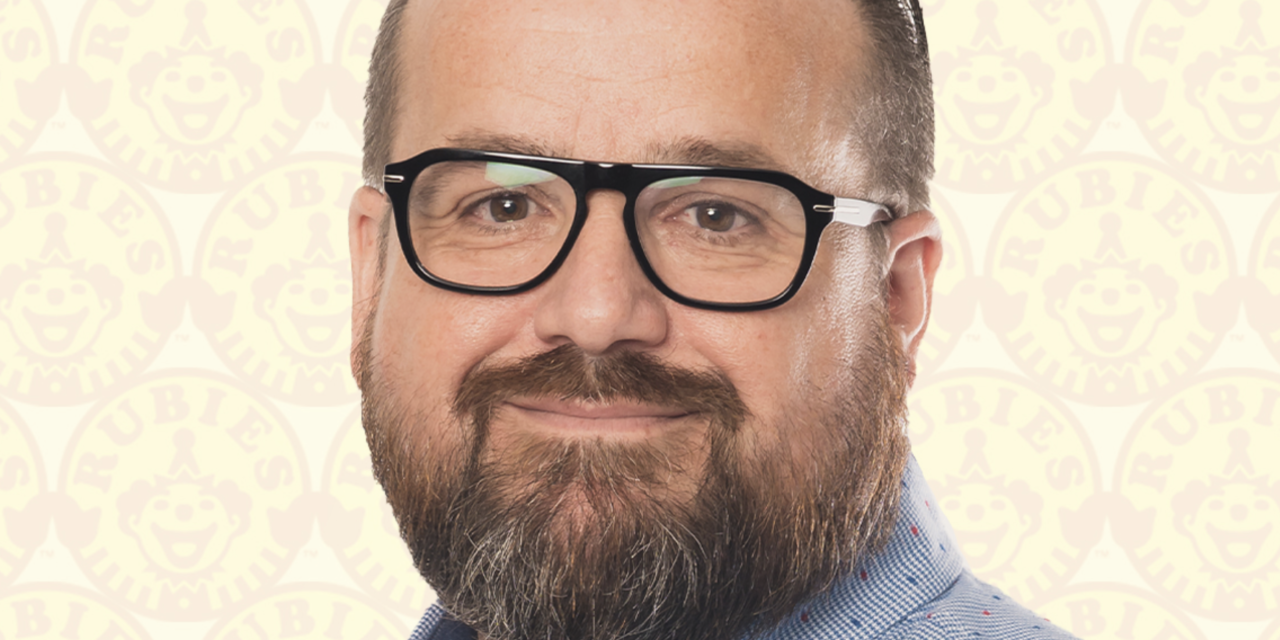 Rubies Masquerade announce the appointment of Justin McGiffin, who will join the company as Head of Licensing to manage and develop its impressive portfolio.
Justin boasts a wealth of experience having held previous roles at The Walt Disney Company, Jakks Pacific, and most recently Licensing Director Sales at Rovio Entertainment, making him an ideal fit for the role.
Justin will oversee EMEA licensing responsibility across all categories, while leading and managing the Licensing team within Rubies.
A seasoned professional with extensive experience across global markets, Justin will fit into his role as Head of Licensing with his expertise in initiating, negotiating and executing consumer product contracts for some of the largest brands and properties in the world. On top of this, he has also been responsible for delivering successful distribution platforms for sales across multiple regions and building collaborative sales partnerships to deliver broad distribution at retail.
Mike O'Connell, Managing Director, "It's exciting to see Rubies grow, as we acquire new licenses, whilst building and expanding upon existing ones. To do this, we needed a Head of Licensing who is inspiring, ambitious and has experience within the industry. Justin is the perfect choice with his back-catalogue of senior roles at some of the most prestigious global brands in the toy and entertainment world, as well as his motivation and brand development skills."
Following the successful launch of their adaptive dress-up, Rubies has launched another game changing product range with the addition of the Green Collection.
As the world's largest designer, manufacturer and distributor of costumes Rubies has a responsibility to care for their customers and a duty of corporate responsibility. A huge part of their ongoing strategy has been to change both the way they package their products and the products themselves. It's why they are delighted to bring to consumers the brand-new Green costume collection! Featuring all of customers' favourite characters from some of the industry's biggest licenses including DC, Marvel and Star Wars, these costumes have been specially crafted with the environment in mind.
The Green Collection is designed to be as environmentally conscious as possible, manufactured with 100% responsibly sourced materials and recycled polyester from plastic bottles. Costumes will be available in a wide range of children's sizes from toddler to 9–10-year-olds, featuring some of the most popular characters from ranges such as Marvel's Iron Man, The Hulk, Captain America and Star Wars' Storm Trooper and Darth Vader. There will be something for every little one who loves to dress up and for parents who prioritise consciousness in their purchasing decisions.
One thing that is often overlooked when creating conscious goods is the lifecycle of the product and how this impacts the environment. Therefore, all of the Green Collection has been constructed to be more durable, reliable, reusable and energy and resource efficient than ever before. They are also all machine washable, meaning anyone can re-use the costume as many times as they want and pass it down to the next generation, simultaneously eliminating the need for single-use purchases and reducing the amount of plastic waste created from dress-up. On top of all this, Rubies has removed all plastic from the packaging of the new range including replacing the hangers with (just as mighty!) FSC certified cardboard ones, so it can be entirely recycled.
Rubies understands navigating todays retail climate whilst trying to make conscious choices can be complex, which is why they are committed to being as transparent as possible with the Green Collection, so consumers and trade clients know exactly how they are crafted and their environmental impact. Together, we can change the world, one costume at a time.
Mike O'Connell, Managing Director, "This is not the first step Rubies have taken towards becoming a more conscious business and it won't be the last, but it is certainly the biggest leap we have taken. From initial conception right the way through to production and distribution, we knew that this range of costumes would bring real change. We are proud that we are using our position as industry leaders to create a wave of transformation and that we can be positive example as a business. We'd also like to thank the licenses we work with for their support of this significant stride forward and the support to ensure we produced costumes to represent their incredible characters, encourage play and are green."
Rubies are wholly committed to being the best inspiration they can be to their youngest consumers in order to lead by example and do their best to help build a better world for all costume wearing generations. By taking steps like these in creating the Green Collection, not only are Rubies helping to reduce the environmental impact of purchases, but together with trade customers and the wider consumer group, they're also helping to create more conscious textile and toy industries!