Royal Observatory Greenwich and Celestron Hail the Stargazing Trend with new Telescope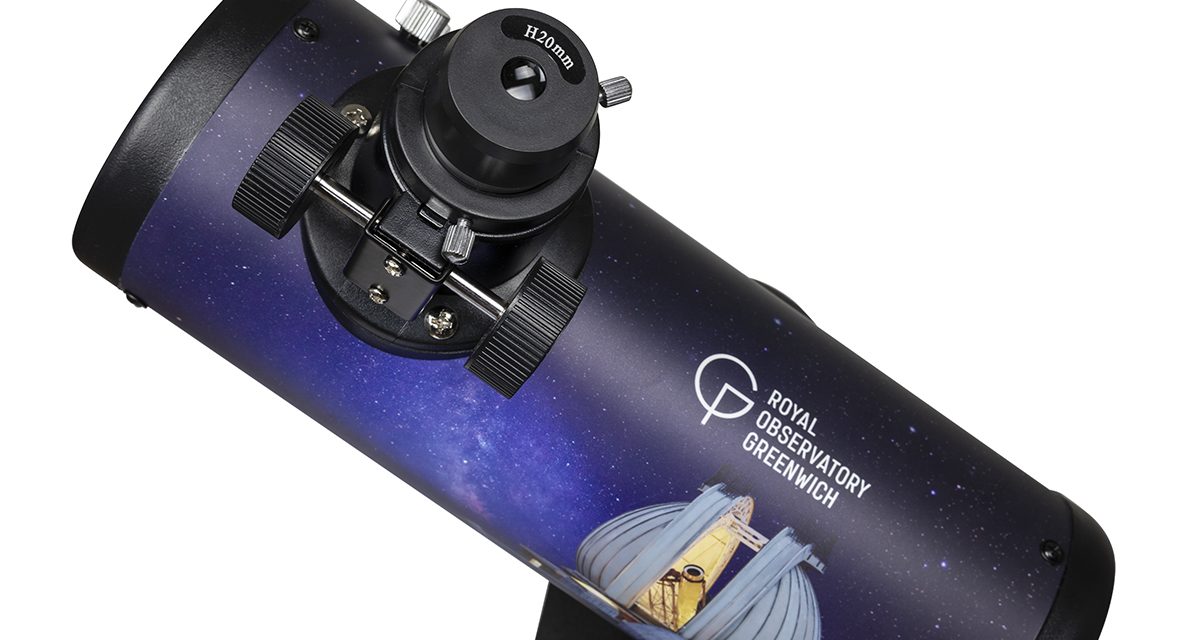 Royal Observatory Greenwich (ROG), part of Royal Museums Greenwich, has announced a new partnership with Celestron with the launch of a new addition to the FirstScope range of telescopes: the ROG FirstScope 76.
Stargazing saw a huge global resurgence in 2020 as people looked for relaxing hobbies to do at home and discovered its many benefits, from getting out in nature to switching off from the stresses of everyday life in a pandemic. Telescopes sales have seen unprecedented growth this year and demand looks set to continue.
The ROG FirstScope 76 features a bespoke Royal Observatory Greenwich decorative design, celebrating nearly 350 years of scientific discovery at the ROG. The ROG is the home of Greenwich Mean Time and the Prime Meridian, and one of the most important historic scientific sites in the world. Since its founding in 1675, Greenwich has been at the centre of the measurement of time and space, and the Observatory's galleries and Peter Harrison Planetarium help unravel the extraordinary phenomena of time, space and astronomy to millions of visitors every year.
The ROG FirstScope's wide field-of-view provides bright, sharp views of the Moon's mountains and craters in crisp detail. The telescope can also be enjoyed to pan the Milky Way, explore open star clusters, marvel at Saturn's rings, or view favourite deep-sky objects like the Orion Nebula.
Paul Clarke, Business Development Manager at Celestron: "This compact, lightweight telescope is an ideal entry-level astronomical telescope. Just remove it from the box, insert an eyepiece, and you're ready to view. To navigate the sky, simply rotate the azimuth axis in the direction of your desired object. It doesn't get much simpler or more portable than the ROG FirstScope. We have thoroughly enjoyed working with the ROG team to bring this telescope to market and we look forward to developing our partnership with ROG over the coming years.''
Kirsty Schaper, ROG's Brand Licensing Manager: "Celestron have been a telescope-industry leader for decades, so we are very excited to partner with them on the ROG FirstScope76. This is the perfect telescope for the surge of people taking up astronomy for the first time. We can see through sales of our astronomy retail items and the increased engagement across the world in the Royal Observatory programming that stargazing is seeing a global resurgence. It's a great mindfulness activity too – you can't help but slow down and live in the moment when you're gazing at the magic of the night sky."