RHS endorses new gardening caddy bag from Genus Gardenwear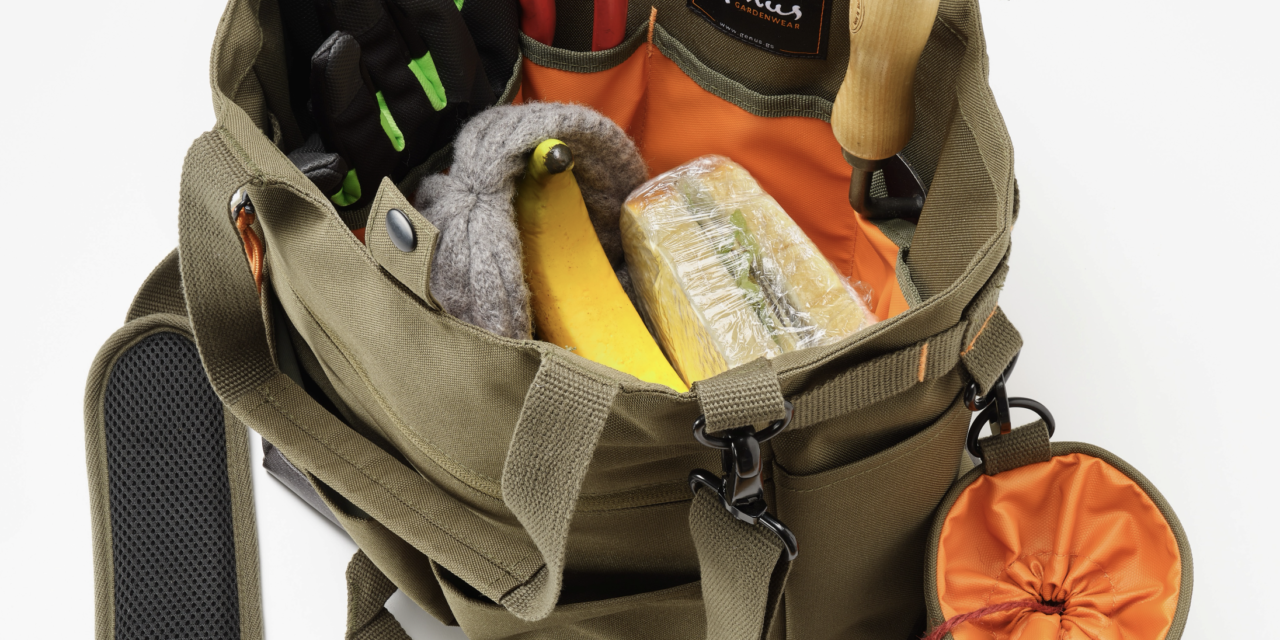 The Royal Horticultural Society (RHS) has announced a new endorsement for Genus Gardenwear, a designer and supplier of high-performance clothing and accessories for gardeners and an RHS partner since 2019.
The RHS has endorsed the new gardening caddy bag provided by Genus Gardenwear – and in fact recently started selling this exceptionally innovative and useful product in the garden centre at RHS Garden Wisley, the flagship garden of the RHS, which attracts over 1.4 million visitors each year. It is also on sale at the Genus website.
Ideal for the professional and amateur gardener alike, the Genus gardening caddy bag's eight capacious, external pockets and six generous internal pockets have a place for every possible garden accoutrement – from tools to lunch!
The target market for the range includes amateur gardeners, garden designers and professional gardeners in a wide range of territories. Genus products sell to thousands of people all over the world.
Genus has been an RHS partner since 2019 and the RHS already endorses a wide range of its gardening apparel, including the Women's 3-Season and Everyday Gardening Trousers, the Men's 3-Season Gardening Trousers, the Women's and Men's Rosemoor Gardening Tee and Long Sleeve Gardening Henley, and the Men's Wisley Gardening Gilet.
Launched in 2013, Genus was conceived after its founder, Sue O'Neil, had difficulty finding clothes gardeners could wear for all activities and in all conditions. Her answer was to design her own: the world's only brand of high-performance, technical outdoor clothing with unique features and functionality, specially designed for gardening.
Sue O'Neil, Founder and Director, Genus Gardenwear, says: "This RHS-endorsed gardening caddy bag is ideal for the professional and amateur gardener alike and, judging from early sales, it's already a hit with many gardeners! We are thrilled that the UK's largest gardening charity continues to support us in our dedication to making gardeners' lives easier."
Cathy Snow, RHS Licensing Manager, says: "Genus Gardenwear received the very first RHS endorsement for gardenwear in 2019 and our partnership continues to the present day with this sturdy and very useful gardening bag. As ever, the Genus range is tough, good-looking, brilliantly designed and easy to clean – perfect, in fact, for all enthusiastic gardeners – from beginners to professionals."