Retail and E-Commerce: Shopping Reinvented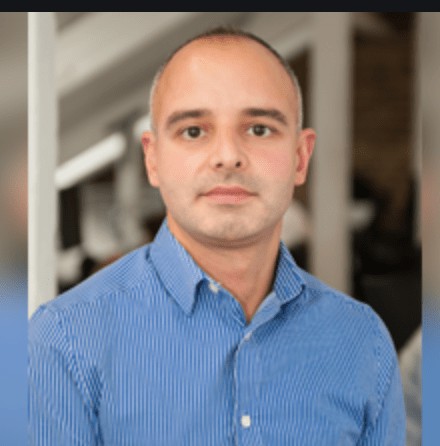 Shopping Reinvented: The impact of COVID-19 on UK Retail and E-Commerce
By Utku Tansel
The COVID-19 pandemic has transformed shopping behaviour completely in the UK making a profound effect on the retail industry.
One of the biggest outcomes is the accelerated shift to online which has resulted in booming e-commerce while traditional shopping experiences are challenged. According to UK online retail association IMRG, online sales grew by a substantial 58% in the second week of November 2020 compared to the same period last year. Office for National Statistics (ONS) data highlights that in October 2020, the proportion of online sales reached 28.5% up from 20.1% in February 2020 while online food sales increased by 99.2%, department stores by 87.2% and other non-food stores by 89.7% when compared with the same month a year earlier.
Since the outbreak began, delivery and click-and-collect have also enjoyed growing popularity. Spending more time at home has encouraged more consumers to embrace direct-to-consumer (DTC) particularly in grocery and clothing. Packaging in grocery has also become a key priority due to rising hygiene concerns,
Furthermore, Brits have embarked on to shop more locally while ethical consumerism has gained traction especially concerning the treatment of staff, vulnerable consumers, or NHS workers. Climate change awareness has risen as the "new normal" prompted more people to make eco-conscious purchase decisions.
Besides, the economic downturn has driven consumers to seek value and many turned to bargain hunting. In light of COVID-19, evolving e-commerce has also brought social shopping to life more rapidly and shoppers are becoming more comfortable with the experience. Facebook, Instagram, Pinterest, and TikTok all aim to capture more of the social commerce market.
Kelvyn Gardner from Asgard Media said "The crisis has also triggered many independent and small retailers to rethink their operations and offer online services. As a result, consumers are rediscovering these outlets."
Navigating the pandemic through innovation
Retailers are taking action by reimagining the customer experience, blending online and offline while the crisis encourages virtual innovation.
Online-only fashion retailer ASOS responded to the outbreak by leveraging the power of Augmented Reality (AR) further for clothes fitting service. In November, Ted Baker unleashed virtual shopping allowing online shoppers to connect with staff in real time. In September, Burberry hosted its fashion show on Twitch. Over the summer, Mango launched a virtual chatbot and Diesel introduced digital showroom Hyperoom.
In furniture retailing, IKEA started using Google Cloud AR technology enabling customers to take pictures of the rooms and place IKEA products virtually in them. Artificial Intelligence (AI) and machine learning are also being utilised to provide product recommendations.
In grocers, Aldi revealed a click-and-collect trial, offered 22-item food parcels and sold gift vouchers online to allow family, friends, and volunteers to shop for those who are unable to travel. Sainsbury's also served up 'Volunteer Shopping Cards'. Waitrose partnered with Deliveroo for quick delivery and Co-op expanded its robot delivery service. In September, Co-op unveiled a one-hour eco-friendly delivery app trial, Morrisons introduced home delivery subscription boxes and Tesco announced a 30-minute drone delivery trial.
Independent bookstores also demonstrated how physical retail can reinvent itself like the launch of bookshop.org, a joint platform for independent bookstores to make online sales.
The legacy of shifting consumer priorities
Since the start of the pandemic, consumer habits have changed irrevocably in the UK meaning there will be long-lasting behavioural and mindset changes impacting buying patterns. While technology including AI, AR and VR will play a big part in the next generation retail innovation, heritage will also be important.
COVID-19 has now also brought a brand new audience, older generations who previously shied away from shopping online. Whilst delivery, click-and-collect and contactless payments will continue to offer different models of convenience, platforms will seek ways to improve the social commerce process.
Localism is here to stay. Confined locally, Brits have now seen the value in shopping locally while becoming more aware and engaged with their communities. The growing realisation of the need to support small businesses will only drive this trend further. For some, ethicality and sustainability will still resonate.
The future of retail requires an understanding of the new consumer. For them, a shopping day out will continue to be a leisure activity and it will increasingly be a choice rather than a necessity. Retailers will need to be more agile, create a seamless shopping experience and invest in online services. Overall, the retail landscape will be leaner, the battle for consumer attention will be fierce and even if the economy recovers, consumers will remain value conscious.
by Utku Tansel  LLB, MBAConsultant