Purple Turtle Now on Discovery Kids in MENA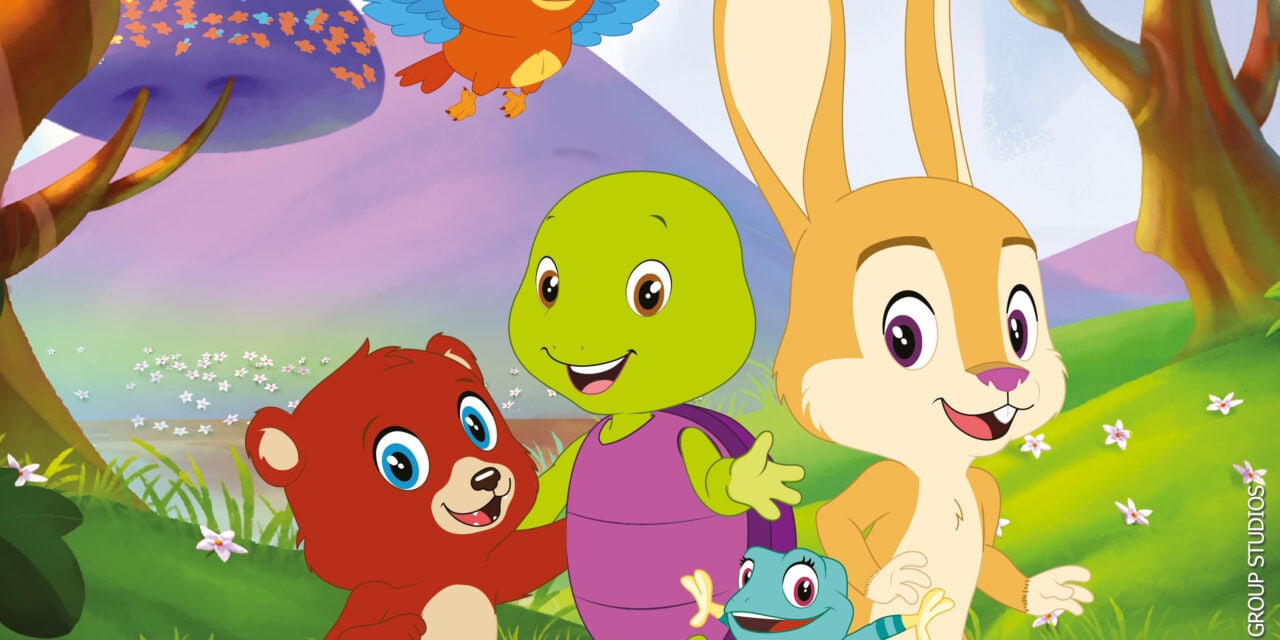 Aadarsh Technosoft, Telegael and Cyber Group Studios (France, USA) announce that their coproduction of Purple Turtle, the 52×7 minutes 2D HD-preschool animated series is now airing its 1st season with great success on Discovery Kids in Middle East and Northern Africa (MENA). The series which has premiered on April 6th, 2020 with two episodes is currently airing with 10 episodes a day. Key other international broadcasters are soon to be announced.
Purple Turtle (52×7' 2D-HD) has been developed by Aadarsh Technosoft Pvt. Ltd (India) and coproduced by Manish Rajoria, Ankita Shrivastava from Aadarsh Technosoft Pvt. Ltd (India), Paul Cummins from Telegael (Ireland) and Pierre Sissmann from Cyber Group Studios (France). Handling the worldwide distribution of the series, Cyber Group Studios is also managing the Licensing, Merchandising and Publishing outside of India.
Manish Rajoria, Director of Aadarsh Technosoft Pvt. Ltd, says: "We are very excited with the response the show has received across Middle East and Northern Africa with Discovery Kids. We are now launching Purple Turtle's edutainment app worldwide and have already sold over tens of thousands of books featuring our hero and his friends!"
Pierre Sissmann, Chairman and CEO of Cyber Group Studios adds: "Purple Turtle is a very sweet series full of values that fit very well with Cyber Group's preschool DNA. I am particularly pleased of having joined the copro team and having Cyber as a global distributor of the series."Purple Turtle (52×7' 2D HD) is inspired by one the of the world's leading preschool IPs of the same name that first appeared in Frankfurt Book Fair in 2012. Within a couple of years, it received amazing response and the books encountered a huge success with several million copies published worldwide in multiple languages to date in more than 25 countries including Russia, China, USA UK and many more. This brand of international appeal has been commercialized in print and digital formats including animations, picture books, board books, story books, smart books with interactive features, talking books with point-and-read magic pen, apps, games etc. In addition, Aadarsh Technosoft Pvt. Ltd (India) is about to launch its OTT Platform