PunkinFutz Introduction Sesame Street Collection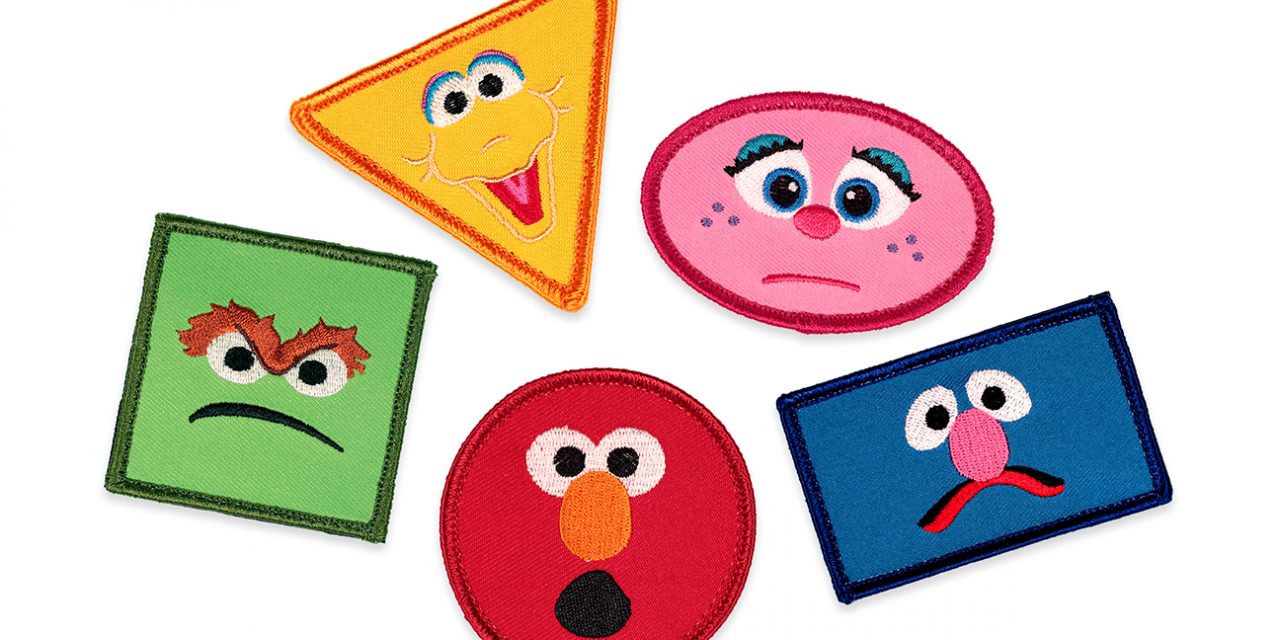 Award-winning inclusive play company PunkinFutz is introducing a collection of creative play products and accessories featuring Sesame Street characters. The new line is designed specifically to support children with a broad range of physical, sensory, developmental, and emotional needs and promote a more comfortable transition and return to classroom learning. Available now exclusively at JCPenney, the collection showcases the playfulness and joy of Elmo, Cookie Monster, and their friends and allows kids of all ages and abilities to express themselves in their own unique ways.
PunkinFutz was founded in 2016 by two parents determined to meet product gaps they experienced for their own children. With a goal of delivering creative, fun, and stylish products to all kids – with a focus on the 20 percent of the children's market with adaptive needs – the company aims to infuse wonder, whimsy, and creativity into its collection of essential, supportive play products.
"Back-to-school 2021 is particularly important for children of all abilities. After a year and a half of disruption, children are experiencing learning loss and anxiety at unprecedented levels," said Lisa Radcliffe, Founder and CEO of PunkinFutz. "Our unique sensory play line, now featuring the Sesame Street characters, is designed to help all children calm and focus, to put their best foot forward as they return to in-person learning."
The innovative, child-centric, sensory play collection features products intended for kids ages three years and up, including a calming compression vest disguised as a paintball game and dress-up toy, a weather-proof and highly reflective wheelchair bag that's also great on scooters and bicycles, a fidget set that makes car travel or waiting room stays an adventure, a sensory set that helps all children remain calm and focused for classroom learning, and more. Ongoing content will also be accessible through the"PunkinPassport" – a reusable play guide and online content filled with programming, activities, and jokes included with the back-to-school bundles.
In line with PunkinFutz's mission to hire from the community it serves, each product from PunkinFutz supports employment for adults with disabilities. The company also secured vital feedback from various experts and families – including occupational and physical therapists, designers, educators, parents, and children – to ensure the comprehensive needs of all children are properly addressed via the product line.
"As Sesame Workshop continues its mission to help kids everywhere grow smarter, stronger, and kinder, we are thrilled that PunkinFutz has included the Sesame Street characters in its ongoing effort to bring smiles, comfort, and joy to kids of all ages and abilities through this invaluable collection," said Gabriela Arenas, Vice President of Licensing, North America, Sesame Workshop, the nonprofit educational organization behind Sesame Street.
The Sesame Street collection by PunkinFutz will be available exclusively on jcp.com for purchase beginning July 30, 2021 and exclusively at jcp.com through August 26.
"Alongside PunkinFutz and Sesame Workshop, we're honored to introduce the JCPenney community to extraordinary play products and educational experiences designed for all kids," said Michelle Wlazlo,
executive vice president and chief merchandising officer at JCPenney. "This partnership helps JCPenney deliver on our commitment to incorporating more inclusive design in our product assortment to better serve the American family."