Presotea Australia Celebrates 'Plastic Free July' with Hello Kitty Collectable Cups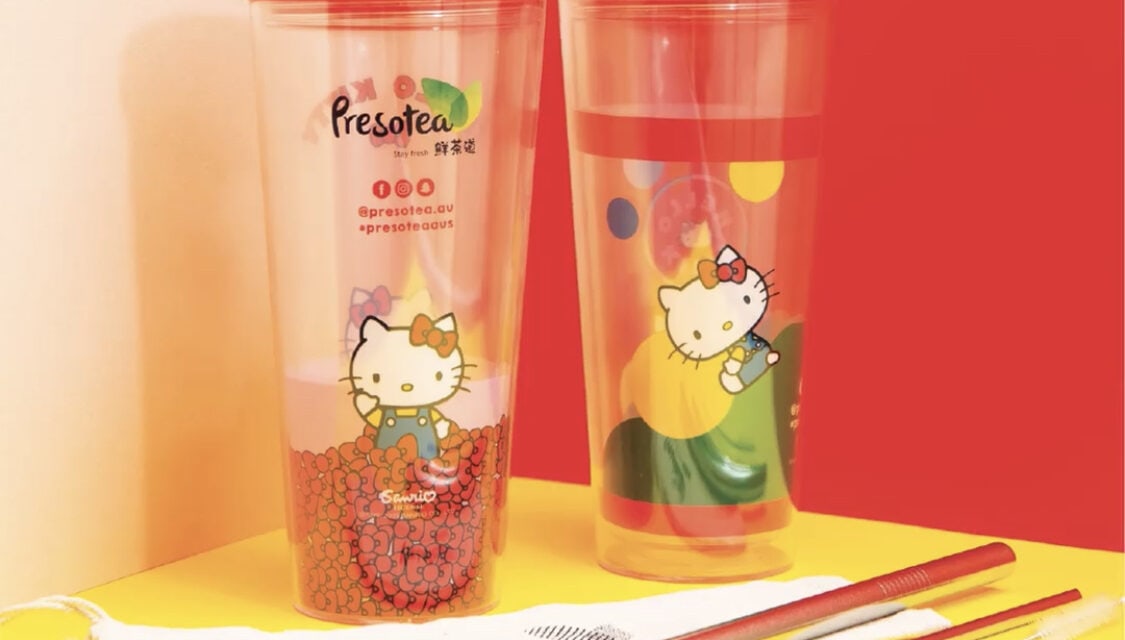 Haven Global has teamed up with Presotea Australia for a second bubble tea cup promotion with global sensation, Hello Kitty!
Presotea will introduce their first ever collectable cup collection this month – which includes a choice of two limited edition Hello Kitty cups and reusable metal straw set.
The promotion will launch in conjunction with Plastic Free July – a global movement that encourages millions of people to reduce single use plastic pollution, creating cleaner streets, oceans, and beautiful communities.
"Hello Kitty is such an iconic character who has a special place in our customer's hearts." said Presotea Australia CEO, Ivan Chen. "Our team and my three daughters are extremely excited for the release of these new Hello Kitty reusable cups."