PopSockets and "How to Cake It" Bake Up New Collection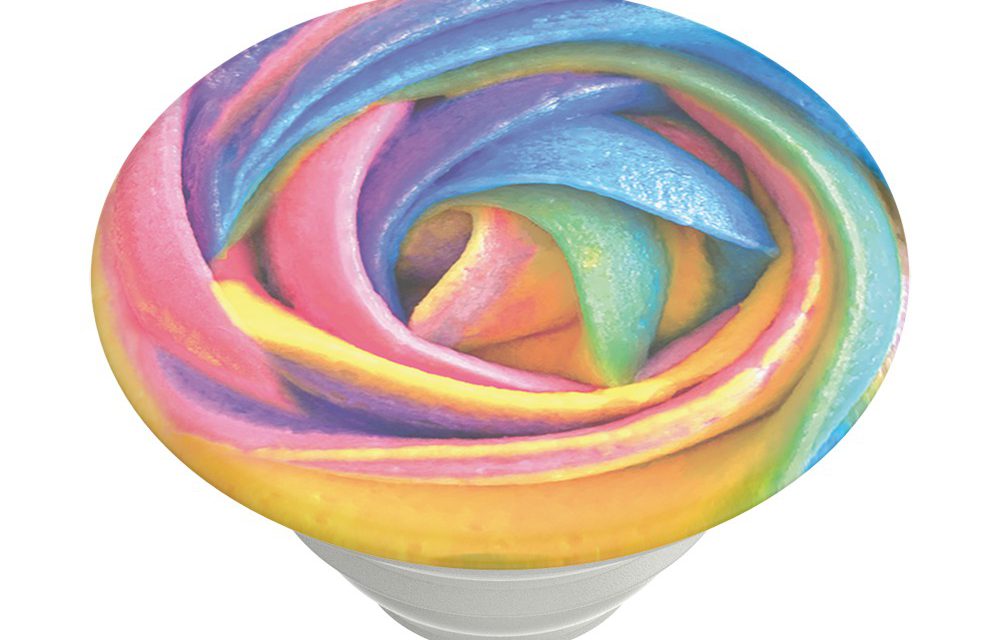 Leading baking media and consumer edutainment brand How to Cake has announced a new collection of sweet-inspired PopSockets PopGrips and kitchen mounts, that make participating in online baking classes easier and handsfree. The collection will be sold exclusively on HowtoCakeIt.com with a portion of each sale going to Meals on Wheels. The new collection will debut during a unique PopSockets x How To Cake It livestream kitchen tourtaking place August 28 on the liveshopping event platform, Livescale.  The PopSockets x How to Cake It collaboration was created by The Brand Liaison as licensing agent for How to Cake it.
Designed by How To Cake It's creative team, including the brand's YouTube star Yolanda Gampp, the collection will feature 5 sugary-sweet PopGrip designs including: Cotton Candy Gloss, Rainbow Buttercream,Baker's Bundle, Narwatermelon, and How To Tie-Dye It. The exclusive PopGrips will be sold separately, as well as part of a "live stream ready" bundle, which also includes a PopSockets kitchen mount for hands-free use while baking and following along to How To Cake It's virtual baking classes. The kitchen mounts attach to almost any kitchen surface – from a kitchen island to oven hood – securely hugging any phone, and allowing the chef to stay hands-free.
"Because of COVID, more families are spending more time at home together, baking in the kitchen and learning online …" said Connie Contardi the Co-CEO of How to Cake It "The How To Cake It community in particular has been enjoying our Bake You Happy livestream baking tutorials and thisexclusive collection of How To Cake It PopSockets grips, mounts and livestream-ready bundles seek to optimize that experience – making livestreaming from any kitchen easier than ever. And all while giving to Meals on Wheels, a cause we care about and believe in."
"Our PopGrips and mounts created in partnership with How To Cake It are a game-changer in the kitchen. Our design enables an innovative, hands-free and easier baking experience," said David Barnett, CEO of PopSockets.