Pip and Posy are Back on Milkshake!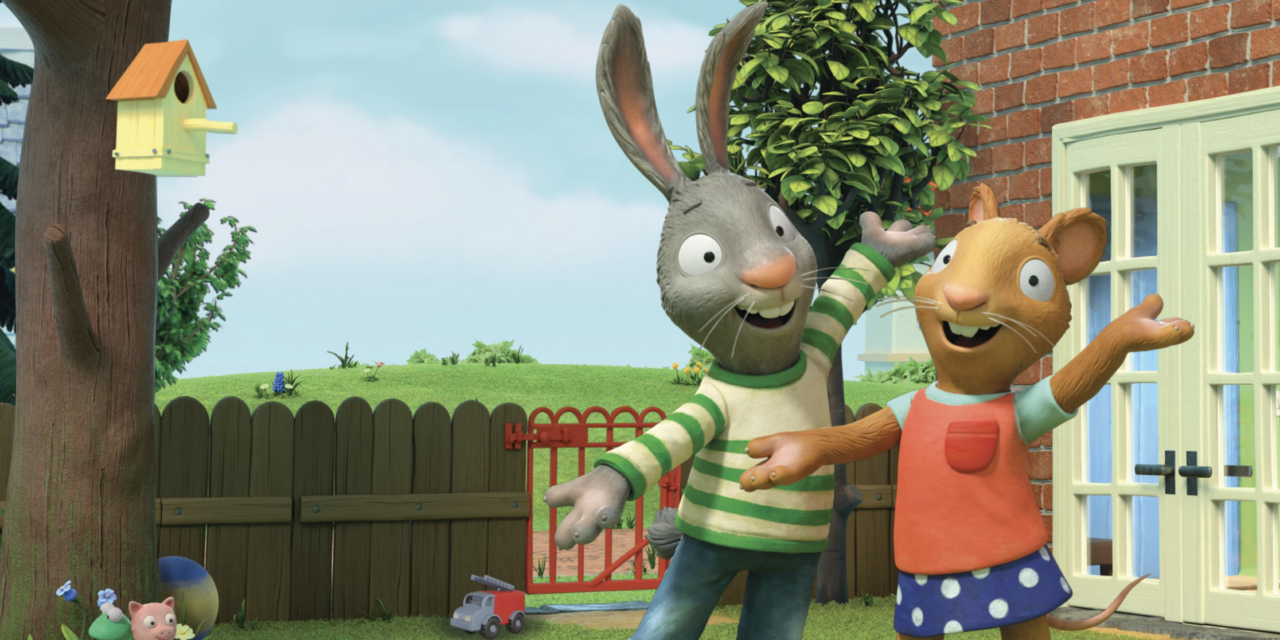 The BAFTA-nominated animated pre-school series from multiple Oscar nominated Magic Light Pictures returns for Spring 2023 with a second series of 52 episodes.
Pip and Posy award-winning animated series for three to five-year-olds, is returning to Channel 5's Milkshake! for a new set of playful and funny adventures from 24th April.
The first pre-school series from multiple Oscar nominees Magic Light Pictures, Pip and Posy is inspired by the hugely popular books from award-winning illustrator Axel Scheffler. It continues Magic Light's 14-year association with Axel, which has produced ten high-profile animated specials including The Gruffalo, Zog and, most recently, The Smeds and the Smoos.
Pip and Posy are best friends whose lives revolve around a wonderful world of play. Packed with warmth and comedy, the series is a joyful celebration of their great friendship, its laughter and games, its ups and downs. The second series continues the playful adventures and introduces a new character and locations.
Making friends is key to the development of children's social skills and emotional intelligence. Pip and Posy shows preschoolers how to see the world from someone else's point of view, and how to build lasting friendships with kindness, resilience, and flexibility.
Michael Rose, Executive Producer and co-founder, Magic Light Pictures said: "We're very proud that the first series of Pip and Posy has been such a fantastic success, getting great viewing figures and a nomination for a BAFTA Children Award for Best Pre-school Animation. Milkshake! and Sky Kids are the perfect home for these wonderful stories of friendship and play."
Pip and Posy is a Magic Light Pictures production. The showrunner is Jeroen Jaspaert (Stick Man, The Highway Rat). The series is produced by Vici King, and executive produced by Michael Rose with animation services provided by Blue Zoo.
The series is jointly commissioned by Louise Bucknole for Milkshake! and Lucy Murphy and Estelle Hughes for Sky Kids with the participation of ZDF Germany.
Louise Bucknole, General Manager and Vice President, Kids & Family UK & Ireland at Paramount said: "We're delighted to welcome season 2 of the award-winning show, Pip and Posy on Milkshake! Combining creative play, friendship and problem-solving in beautifully crafted stories, Pip and Posy has resonated well with our young viewers and we look forward to sharing the latest adventures of the loveable pair."
The first series has been sold to multiple international territories including RAI Yoyo (Italy) ZDF (Germany), FTV (France), ABC (Australia), SVT (Sweden), Hop! Channel (Israel), NPO Zapp (Netherlands), CTV (Czech Republic), Asiana (South Korea), DR (Denmark), YLE (Finland) and TVO (Canada).
Pip and Posy is based on characters from Nosy Crow's million-selling picture book series from multi-award-winning illustrator Axel Scheffler and author Camilla Reid first published in 2011.
Magic Light Pictures holds the global distribution and merchandising rights to Pip and Posy (excluding publishing) and has launched a full consumer products programme to complement the property. Products already rolling out include tie-in publishing from Nosy Crow, as well as puzzles from Ravensburger, dress up with Amscan, audio figurines with Tonies, and home accessories.
The Pip and Posy characters are appearing at Whipsnade Zoo over Easter, are headlining Parkdean Resorts' Milkshake! Mornings at key times during the holiday season and will be touring nationwide in Milkshake! Live: Milkshake's Monkey Musical throughout the year.