Perry Ellis International Launches Farah Golf in partnership with Worldwide Golf Brands i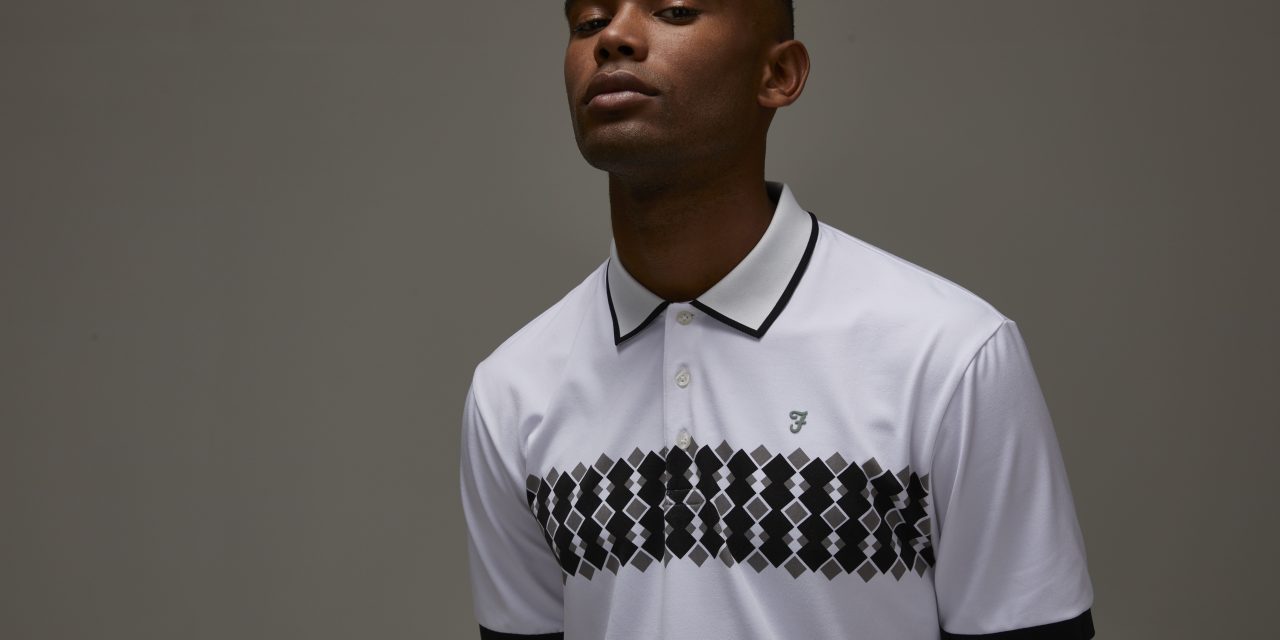 Perry Ellis International, Inc. has announced the expansion of premium heritage brand Farah into the golf arena with a License Agreement with Worldwide Golf Brands Limited. 
Farah® has been crafting modern menswear for a century, from 1920 to 2020. Today, the golden F continues to be a badge of honour amongst creative professionals and opinion leaders. In a market where brands with heritage often look backwards, Farah® looks to what is happening today in order to stay relevant. Proud of an intrinsically British identity which comes from a rich association with the youth culture and style tribes of the 60s, 70s, 80s and 90s Farah® has a long history but never relies on it. Instead, the brand's unique story is used to maintain credibility and relevance in today's world. Farah® reinvents men's casual wear classics to create original new styles which resonate with men around the globe.
Worldwide Golf Brands will launch their first collection for Spring/ Summer 2022, epitomising style and performance. They will continue to build upon the Farah® identity with a fresh outlook. The golden F will be transformed into a golf-specific frosty green F. The frosty green F will be seen on the brand's famous side seam label. and The F even features in the designs themselves, in branded buttons and zippers, and more predominantly on the Frankston polo, the Sadun belt buckle and the Reese cap.
The golf range will make reference to the Farah® brand essence; ensuring originality is at the core of the collection and paying attention to the subtle detailing. Distinct golf details such as a scorecard pocket can be found in the range's trousers, as well as a wind guard in the Tisdale mid layer. All finer performance characteristics have been included to enhance the golfer's playing experience, without limiting their use of the golf course.
Polos will include core 'new' classics as well as statement pieces with seasonal prints, including the geometric Addison and oversized floral print Dallas polo. All polos are made from lightweight performance fabrics, specifically sourced for golf, whilst also being styled for everyday wear. Embracing the need to deflect pressure off the environment, there is a partially plant based recyclable fabric, Sorona used in the tipped Hoxie polo.
"We are excited to expand our global distribution and partner with Worldwide Golf Brands as a prominent retail partner. The global appeal and interest in golf as a sport, especially with a younger consumer, is a natural evolution for the Farah® brand," stated Oscar Feldenkreis, CEO and President of Perry Ellis International.
Managing Director of Worldwide Golf Brands, Graeme Stevens added "Farah® is an iconic brand which we are delighted to be bringing into the golf market. Golf is experiencing a renaissance, particularly with a younger audience, so this collaboration could not have come at a better time."
The range will launch in early 2022 to a variety of golf retailers across the UK and Ireland.