Peanuts refrigerator licensed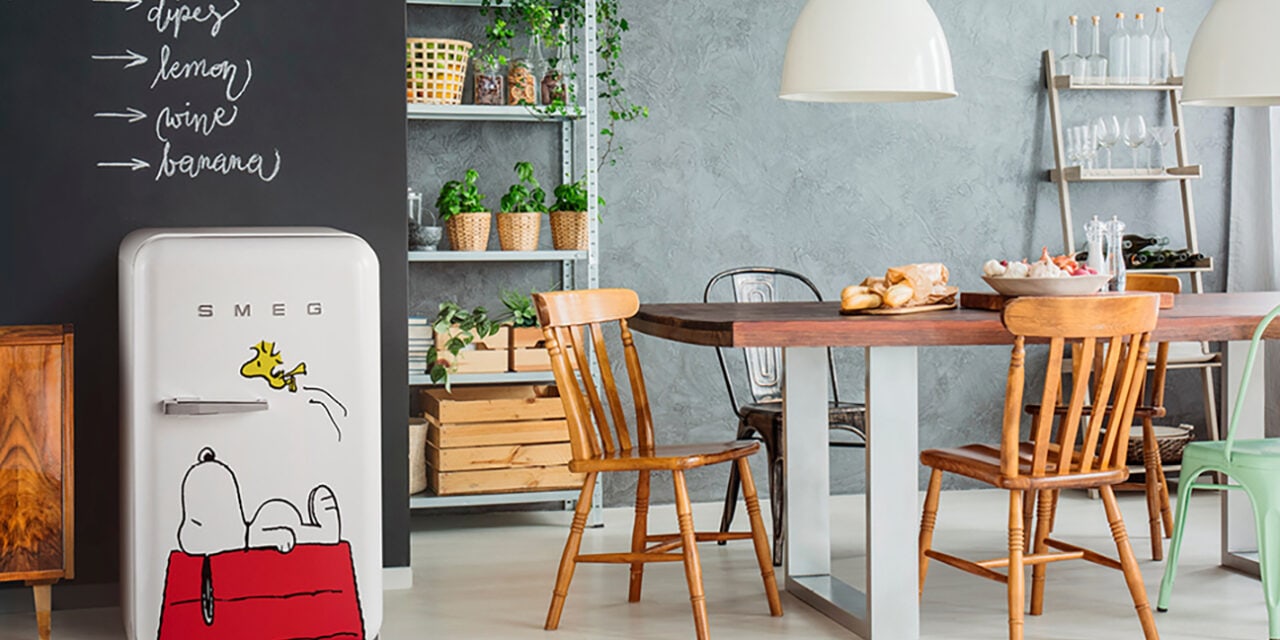 WildBrain CPLG has secured a deal with Italian domestic appliance brand Smeg for a limited edition refrigerator to mark the 70th anniversary of the beloved Peanuts brand.
Smeg will produce 70 Peanuts commemorative refrigerators – one for each year of the brand's existence – in its 1950s family mini fridge FAB10 model. The refrigerator will feature an illustration taken from the Peanuts comic strip, with Snoopy depicted alongside his cherished doghouse and great friend Woodstock. Each one will be decorated with a silver plaque showing its unique product number.
The Peanuts refrigerator will be available at Smeg's stores and subsidiaries across Europe from November, with a retail price of €1299. Smeg will support the launch through window displays, social media and influencer activity.
Tara Botwick, Senior Director Territory Management for Peanuts Worldwide: "With Smeg known as one of the most popular names in home appliances thanks to the brand's iconic retro style, colourful designs and reputation for quality, they are an excellent company to create a memorable product for Peanuts' 70th anniversary milestone. We look forward to seeing this eye-catching refrigerator take pride of place in the homes of Peanuts fans across Europe."