Paramount Teams with Mental Health Brand Calm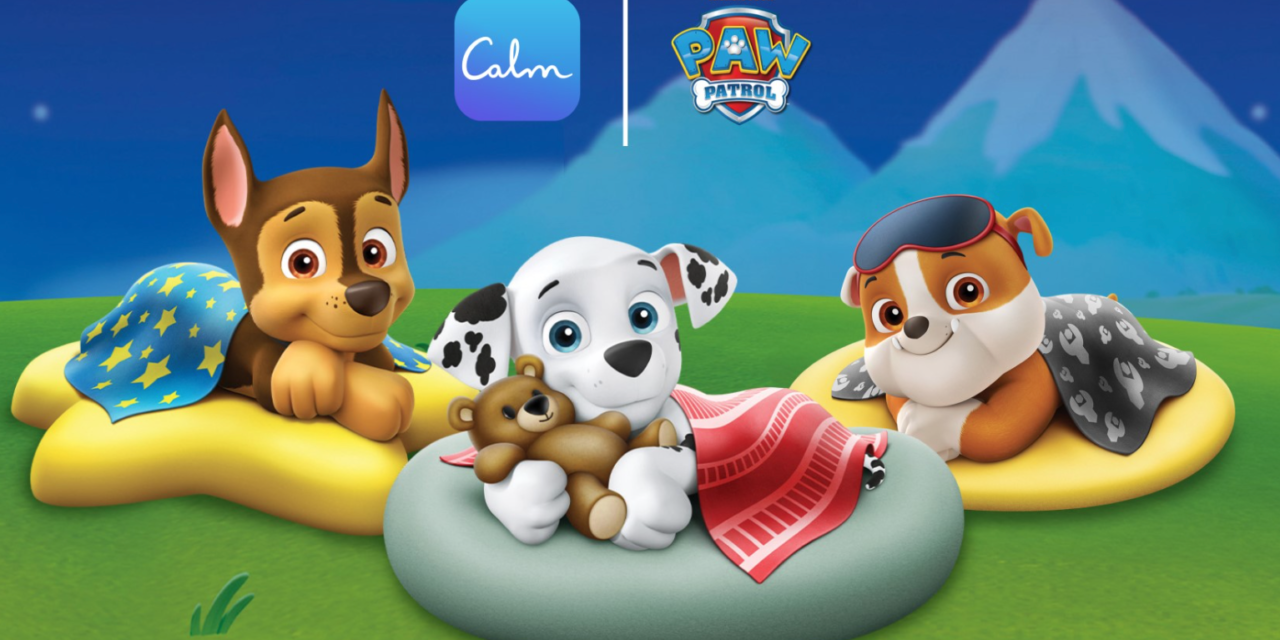 Paramount Consumer Products has for the first time teamed up with Calm – a leading mental health brand with the #1 app for sleep, relaxation and meditation – to create an exclusive collection of bespoke PAW Patrol content.
Available now on Calm as part of the Calm Kids library, the original audio series is narrated by the much-loved PAW Patrol pups – Chase, Marshall, Rubble, Skye, Zuma and Rocky. The PAW Patrol content is available in English to Calm's global subscriber base, and aims to encourage a relaxed bedtime routine and aid a restful night's sleep.
Kicking off the brand-new series is a bespoke sleep story, Rubble's Dream Adventure, along with three uplifting meditations – Dig Out of It, I'm Okay! and Preparing for a Mission – designed to calm children's worries by teaching breathing techniques, sensory awareness practice and provide reassurance that it's okay to make mistakes.
Rebecca Jenkins, Senior Director of Retail & New Business, Consumer Products, Paramount UK said: "This first collaboration between PAW Patrol and Calm marks the beginning of a special partnership which aims to help ease the wind down routine at bedtime, whilst providing young children with valuable tools to navigate their worries and empower them to embrace daily adventures with joy and ease. What better way to engage them in this than through their favourite PAW Patrol pups!"
Greg Justice, Chief Content Officer, Calm said: "We are thrilled to partner with Paramount Consumer Products and the heroic pups of PAW Patrol to help more families benefit from the transformative power of mindfulness and a great night's sleep. This special collection of meditations and Sleep Stories, which further expands the Calm Kids content universe, is sure to delight little listeners and parents alike."
2023 marks the 10-year anniversary of PAW Patrol, which is produced by Spin Master Entertainment. Recently greenlit for an 11th season, the series premiered on Nickelodeon in the United States on 12 August 2013 and focuses on a young boy named Ryder who leads a crew of search and rescue pups called the PAW Patrol. The series is broadcast in over 180 territories and 30 languages.
Over the last decade, 234 episodes of PAW Patrol have been aired across nine seasons and in 2021 PAW Patrol: The Movie™ hit the big screen, with the sequel, PAW Patrol: The Mighty Movie™ in cinemas around the world now.