ONE ANIMATION COOKS UP PROMOTIONAL PARTNERSHIP WITH HESBURGER FOR ODDBODS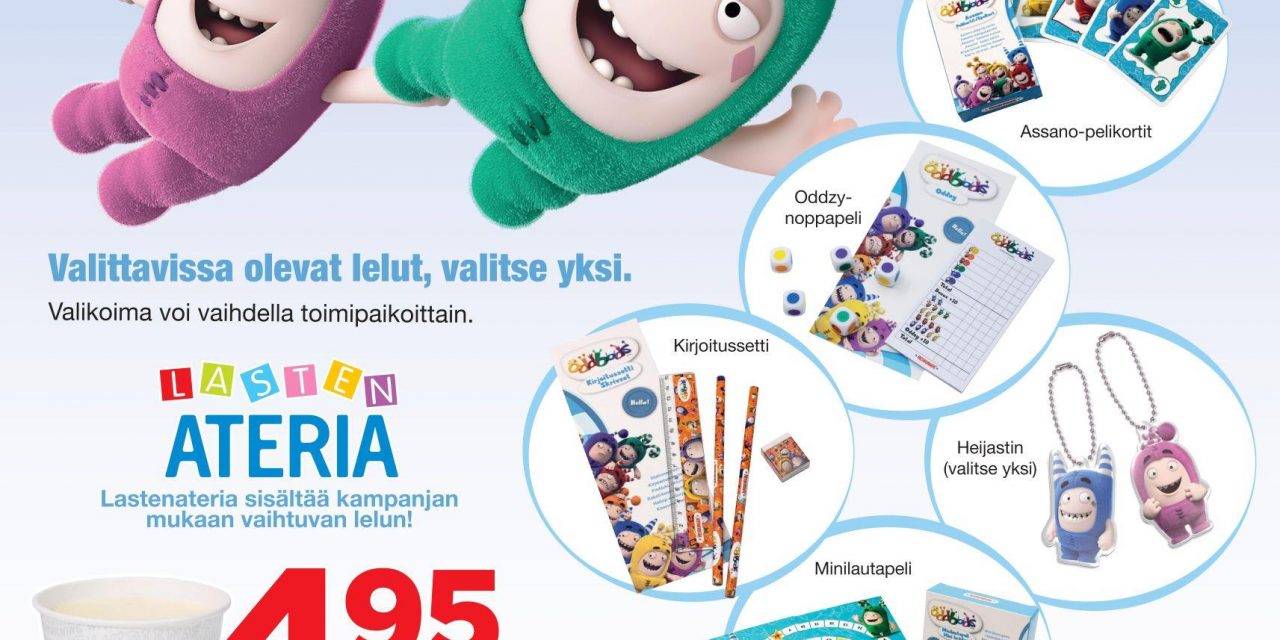 Award-winning content creation, distribution and licensing studio One Animation has secured a new promotional partnership with European fast-food chain Hesburger for its hit CG-animated property Oddbods. 
Hesburger is on board for an Oddbods children's meal promotion across its 464 restaurants in Finland, Lithuania, Estonia, Latvia and Bulgaria. During the campaign, which runs until the end of December, each children's meal will include an Oddbods-themed tube scarf with reflector stripe, soft reflector (with two different character options available), dice game, card game, stationery set or mini board game. The product selection aligns with Hesburger's commitment to offer educational and practical children's meal premiums without surplus plastic packaging, supporting the chain's sustainable approach across all levels of its business.
Sashim Parmanand, CEO at One Animation, said: "Hesburger is a household name across each of its markets and has seen significant growth over recent years, thanks to its commercially savvy and nimble approach. As such, we know their vast chain of restaurants makes the ideal home for our next Oddbods restaurant partnership and will provide another fun and environmentally conscious way for fans to experience the brand."
Oddbods is a globally loved, three-time Emmy Award-nominated, non-dialogue comedy featuring seven adorable, highly unique pals. Together, despite their differences, they survive the perils of everyday life, unintentionally turning ordinary situations into unexpected, extraordinary, and always humorous events. The quirky, but totally charming, Oddbods celebrate individuality in a funny, warm and unexpected way. After all, there's a little odd in everyone!