New Initiatives for Bibi & Tina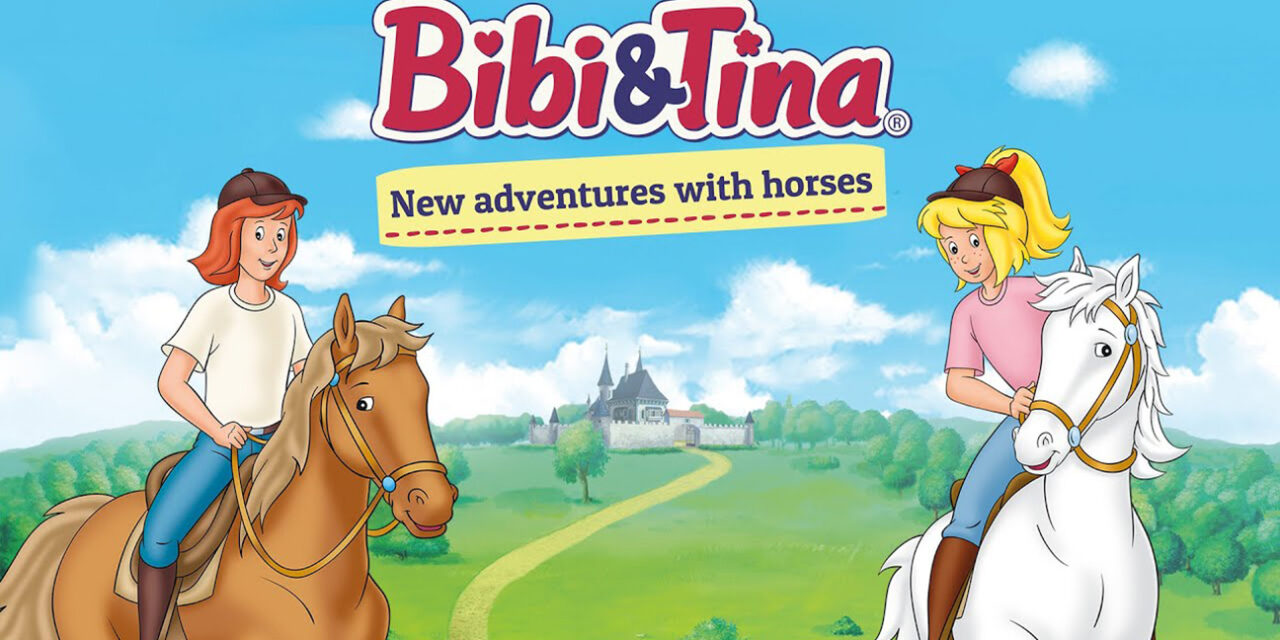 Brand-Ward services report that German IP Bibi & Tina is the subject of a number of high profiles initiatives both in Germany and overseas.
Kiddinx Media has announced the opening of a Bibi & Tiny amusement park in partnership with Karls Markt OHG.
Bibi & Tina is a classic brand in Germany, with decades of success across audio adventures, books, merchandise, animated series, movies and soon, a theme park. Telling the adventures of Bibi, a 13-year-old witch and her friend Tina, united in their love of horseback riding, the IP ranks in Germany's Top 5 best-liked kids' brands and has garnered 600 million streams on Spotify, 59 gold and 29 platinum records with storytellers sales exceeding 27 million.
" We are very pleased to be developing the world's first 'Bibi & Tina' amusement park in Elstal, near Berlin, with the amusement park professionals from Karls," says Holger Küchler, Managing Director of KIDDINX Media GmbH.
The site covers a total of approx. 60,000 m2. In addition to numerous activities related to horses, riding, games and fun, a suitable themed hotel and a retail area are also planned: simply everything that causes great enthusiasm among fans.
The extensive construction project is expected to last two years and will open in 2024.
Kiddinx Media is now also looking at conquering the hearts of children outside of Germany and has launched several initiatives in the English-speaking territories.
Zebralution and Warner Music Group are spearheading the distribution of Bibi & Tina's vast library of audioplays in English speaking territories.
Karl Blatz, Head of International Business Development at Kiddinx Media said: "Together with our partners, we have managed to set up a worldwide distribution for our Radio Play and Audio Book Series. Bibi & Tina are now available on all major audio streaming platforms. With Zebralution also
also internationalising its distribution network, we are able to use the momentum and drive of their team to penetrate the Global market, whereas the Warner Music Group is using its well-established network to push our English products in Germany, Switzerland and Austria, allowing even more people to enjoy our great content.
Nils Hollmann, Managing Director at Zebralution said: "We are very excited to join forces with the KIDDINX team, our international network, and Bibi & Tina, one of the few spoken word brands that has already managed to reach a ten-digit number of streams. The proven storylines, quality of production, different voices, and sophisticated sound system truly appeals to children.
Music Central Europe is headquartered in Hamburg and manages one of the most successful and impressive artist portfolios in the industry. We are proud to market international global stars such as Ava Max, Bruno Mars, Ed Sheeran and to manage domestic acts such as Robin Schulz, Wilhelmine or Udo Lindenberg. Under our roof we unite one of the most important catalogues as well as many of the most renowned labels known globally. Besides Recorded Music, Music Publishing and Artist Services we are also active in the areas of distribution, merchandising, new media and technology, providing full service for our artists and labels. We operate in Germany, Austria and Switzerland." _