Netflix expands deal with Walmart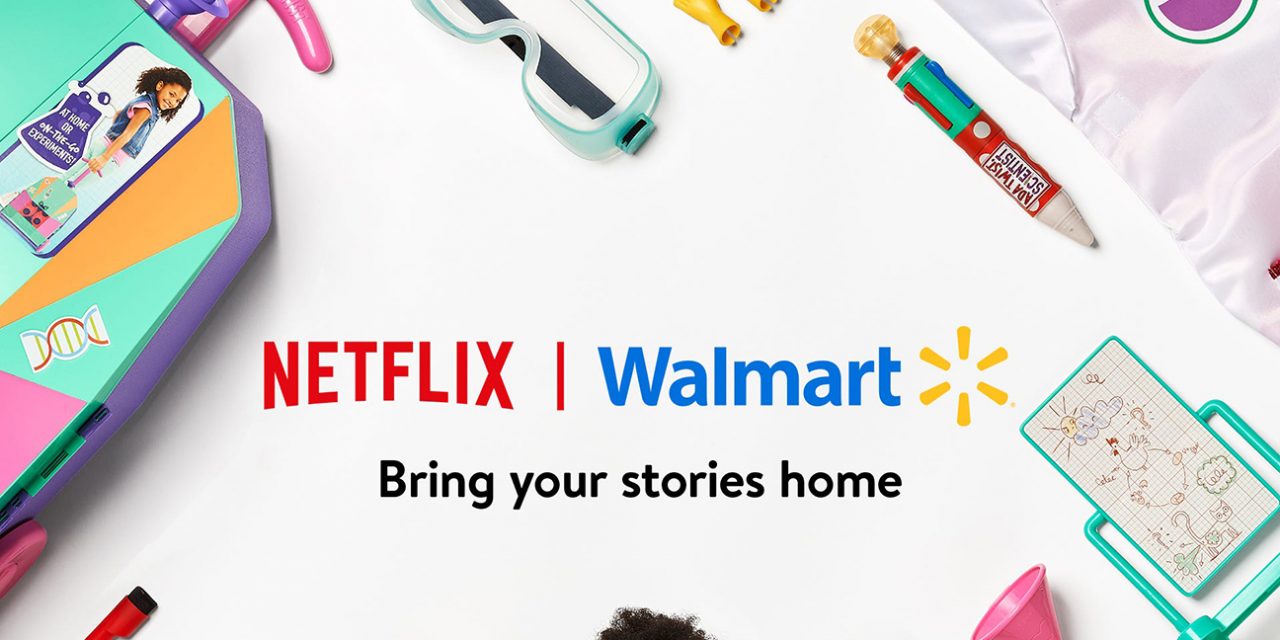 In time for the holiday season, Netflix is expanding its effort to sell clothes and toys based on its hit shows like Squid Game and Stranger Things.

Walmart recently announced that it has created a dedicated online hub for selling Netflix merchandise, marking the biggest step yet by the streaming giant to grow its retail business. The move helps give Netflix merchandise greater visibility at a site that attracts millions of online shoppers, many of whom want t-shirts, plushies, and collectibles related to their favorite movies and series.
It's the first time Netflix has created a dedicated branded area on another store's website. The partnership does not extend to Walmart's brick and mortar stores.
Walmart's executive vice president of electronics, toys, and seasonal merchandise, Jeff Evans, sees the Netflix partnership as a way to keep Walmart's finger on the pulse of the hottest fashion, music, and toy trends emerging from its hit shows. "We recognize the importance of bringing those trends directly to our customers and fast," he said in a blog post.
Hollywood studios like Disney have long sold merchandise from beloved franchises, generating billions of dollars in annual sales. Netflix, which has been under pressure from investors because of sluggish subscriber growth earlier this year, is hoping that merchandise sales around its growing cadre of global hits will eventually help lift revenue.
Netflix began selling merchandise through Walmart back in 2018. But until now, shoppers who wanted a Witcher Funko Pop! action figure or Stranger Things Cassette Player had to search for them among tens of millions of items on Walmart's website.
Netflix also has relationships with other retailers like Target, Amazon, H&M, Primark, Sephora, West Elm, Nike and Hot Topic.
Through the new hub, Walmart shoppers will be able to buy merchandise based on a wide range of family-friendly titles like the preschool series Ada Twist, Scientist and Waffles and Mochi, produced by Barack and Michelle Obama. Products will also be available that are inspired by popular shows like The Witcher, Cobra Kai, Queer Eye, Money Heist, and Squid Game
On October 2, Netflix began selling merchandise through its own direct-to-consumer shop based on Squid Game, a dystopian thriller from South Korea that has gone viral. But it took Netflix two weeks to get that show's merchandise into its boutique, which features mostly limited edition items at premium prices.
By expanding its footprint at Walmart, Netflix hopes to better serve the mass market and add new merchandise more quickly.
Also under the partnership, Walmart plans to roll out Netflix Fan Select, a feature that lets fans vote for merchandise that they want to see created from a show. Walmart said it would work with show creators, like Chris Nee, executive producer of Ada Twist, to bring those items to life.
The story first appeared on Fortune.com