National Museum of the Royal Navy Announces Two New Licenses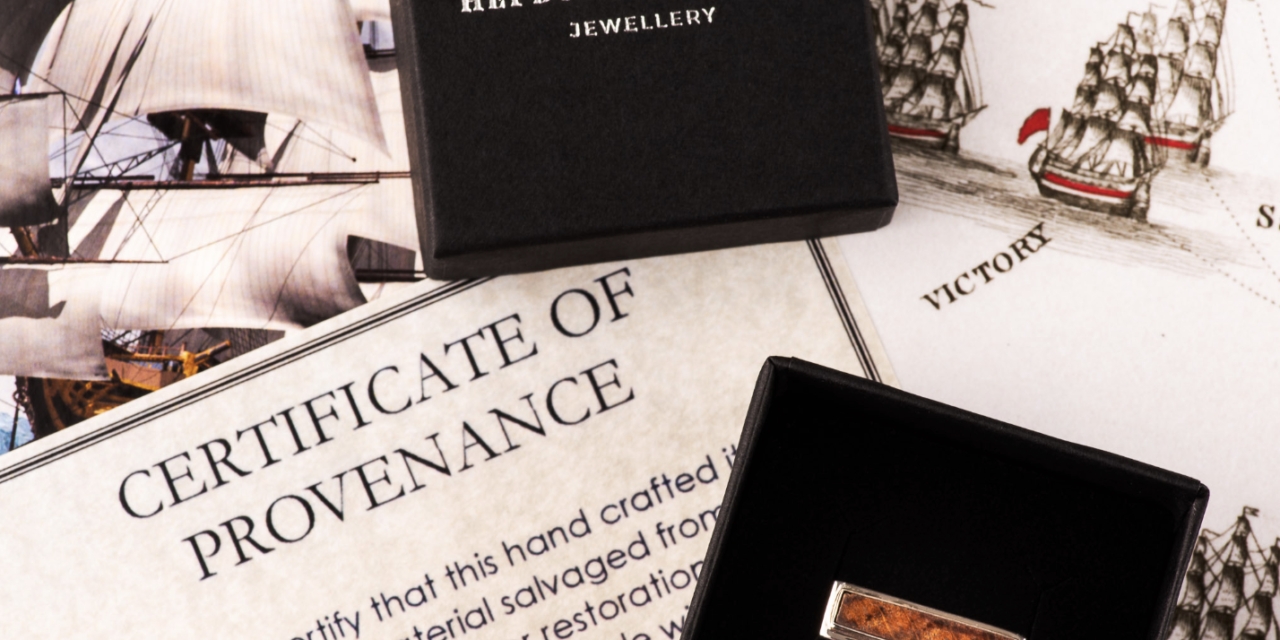 National Museum of the Royal Navy has signed new licences with US based Ampersand Book Studio and UK jewellery company Hepburn & Hughes.  Both licences are remarkable as they are using historic and highly sought after wood originating from HMS Victory.
HMS Victory, Vice Admiral Lord Nelson's flagship at the Battle of Trafalgar, is undergoing a major conservation project costing £35 million. This is not the first time that this fine ship has been restored. It has been a regular occurrence since she was built and launched at Chatham dockyard in 1765.
She was severely damaged at the Battle of Trafalgar in 1805, which also claimed the life of Lord Nelson. She had a major refit in 1806 and there followed a series of refits, repairs and modifications during the 19th century. Following service during the First World War, she was finally put into dry dock in 1922. Work commenced to bring her back to her former condition and to preserve her as a museum ship.
Preservation and restoration was complex. By the time of the 200th anniversary of Trafalgar in 2005 much work had been done to preserve and make her safe. This work continues, precious wood and materials – called 'arisings' are removed, conserved and stored and replaced with appropriate and sympathetic material where needed.
Ampersand Book Studio, based in Tucson, AZ, create hand crafted books, journals and book-related art prints. They combine traditional letterpress printing with the best artisanal materials from around the world to craft heirloom-quality limited editions. Ampersand will create a fine press edition of Patrick O'Brian's novel 'Master and Commander' and will create covers made from authenticated wood taken from HMS Victory. Tristan Reader, founder of Ampersand Book Studio, says 'We have spent months working with the literary estate of Patrick O'Brian and felt that our edition would only be complete with authentic wood from HMS Victory. We are delighted now to have secured this precious material for our iconic edition'.
Hepburn & Hughes, a UK company based in Kent and Derbyshire, use wood and copper 'arisings' originally sourced during the bicentenary of the Battle of Trafalgar in 2005. They have created a unique and interesting range of sterling silver pendants, cuff links and rings by upcycling the precious material from HMS Victory. Each item comes complete with a certificate of authenticity bearing the HMS Victory trademark. Zoe Wongsam, Director, says 'Our HMS Victory range is one of our best sellers and we are delighted to become official licensees. This has given us the opportunity to develop our historical memorabilia range'.
Emma Allen, Head of Commercial Services, says: "Wood from HMS Victory is a precious and inspiring material and we are delighted to be working with two such creative companies producing fine quality products."