MIPCOM: Monster Entertainment Back at Mipcom with a Raft of New Titles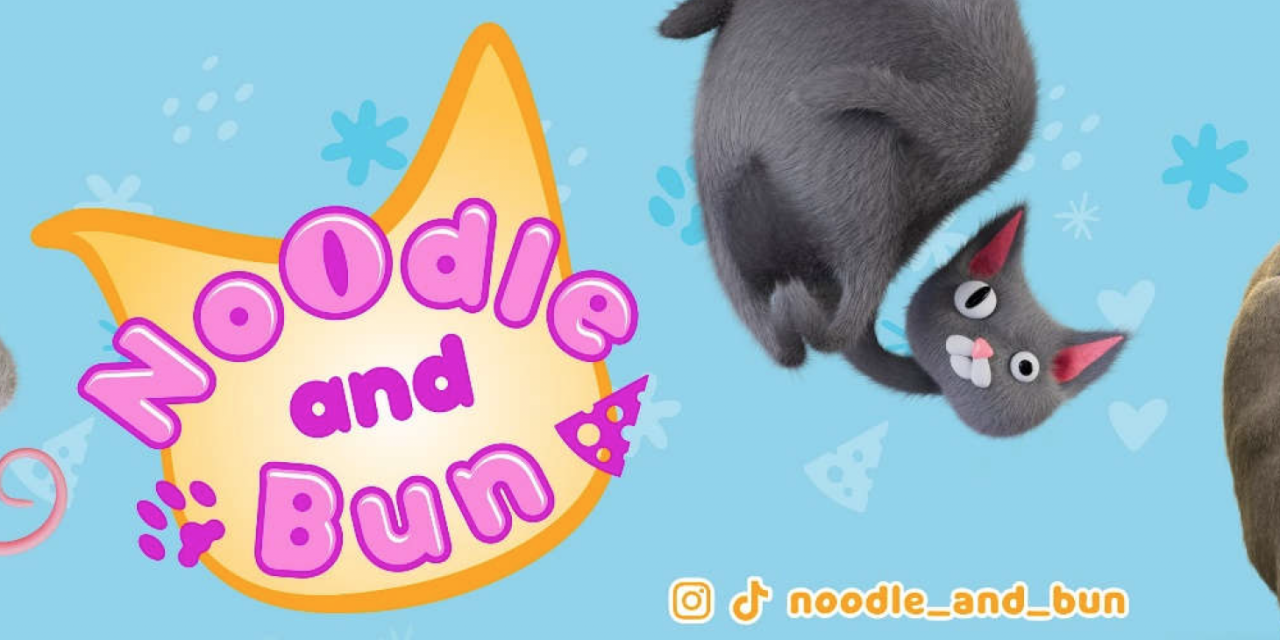 Monster Entertainment has announced it is back at Mipcom in person for the first time in nearly two years, and they have a number of exciting new titles to share with buyers.
Noodle and Bun (13 x 3 minutes) is aimed at children aged 4-12. Produced by Cape Town based Polycat Visual Effects, this non-verbal series first emerged on Tiktok, where it amassed millions of views. It follows the adventures of three friends, a wobbly cat called Noodle, a nervous pug called Bean, a small mouse called Bun, who has to hold the group together as they explore the world around them, learning that they have to work together to solve the problems they encounter.
Paddles: The Huggable Bear (52 x 11 minutes) is aimed at children aged 3-6, now has its first season of 13 x 11 minutes episode completed and available to screen. Produced using state of the art CGI by the Irish company Futurum, this charming series celebrates difference as it follows the adventures of Paddles, a polar bear living among a family of Irish wolfhounds on the banks of the River Shannon.
Aimed at children aged 5-9, The Bearville Buddies (26 x 7 minutes) follows a group of bears attending a school in Bearville. Produced in Denmark by Tiny Films, with support from YLE, the Danish Film Institute, the School Service of the National Church, SVT, the Danish Film Directors Association and the Danish Writers Association. This programme, in a very gentle way, deals with topics that children might find it hard to talk about, as the bears learn that it's okay to feel sad sometimes and that everybody has to carry worries.
Produced by Brazil's TV Pingum, the studio behind the hit series Earth to Luna, Charlie the Interviewer of Things (52 x 11 minutes and 104 x 5 minutes) is targeted at children aged 4-8 and follows Charlie, a clumsy and funny sheep who interviews a variety of everyday objects, such as a hot dog, a skateboard and a snowman. This is a hilarious and utterly original series that's full of surprises.
Canadian studio Media Maki's Once Upon…My Story (30 x 2.5 minutes) is aimed at children aged 3- 5, and it's based on a very simple premise: children were invited to make up a story on the spot and that story was then animated. This charming and heartfelt series offers a unique glimpse into how children see the world and acts as a testament to the power of animation. It has already proven to be a popular series, having been picked up by Kids Street in the USA and TFO in Canada.
Momo and Tulus is a non-verbal slapstick series produced by India's Hooplakids and aimed at children aged 2-7. The titular characters are a pair of mischievous monsters from another dimension who's attempts to understand aspects of everyday life led to hilarious and unexpected results.