Mondo's animated comedy Annie & Carola is presold to RAI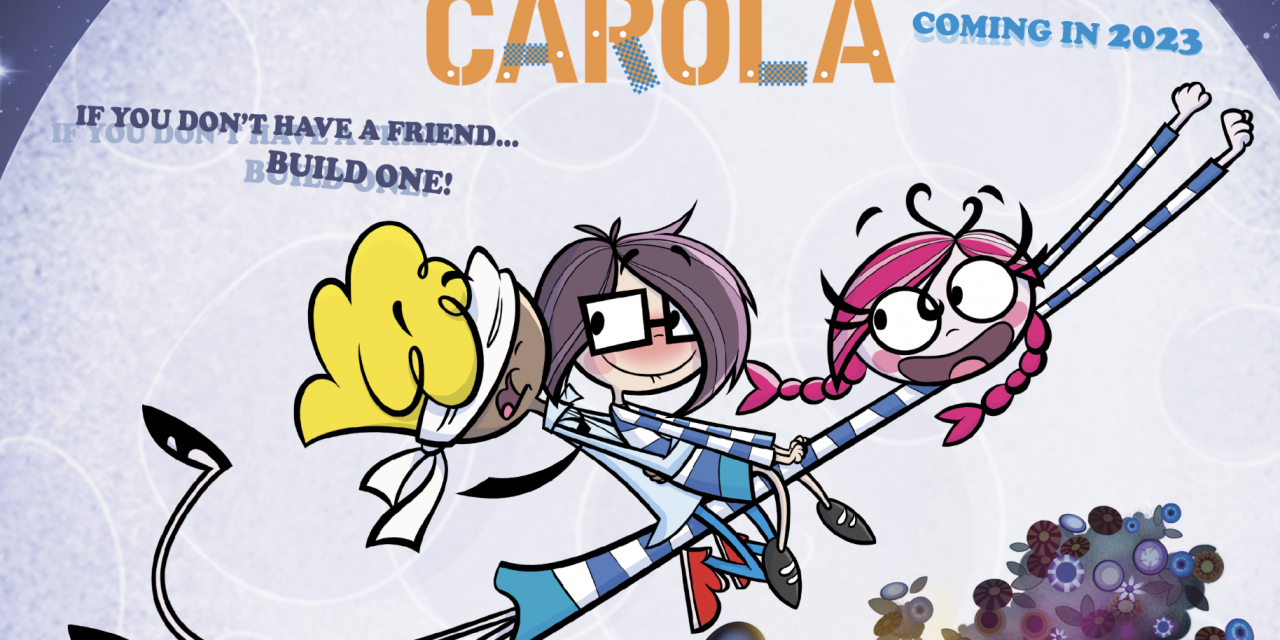 Mondo TV Group has announced that Annie & Carola, its brand-new 2D animated comedy series, has been presold to the leading Italian public children's broadcaster RAI Ragazzi, part of RAI, Italy's national broadcasting company.
Mondo TV S.p.A, which will provide the animation services for the series, has confirmed a pre-sale deal with RAI Ragazzi for the first 26 episodes of the 52 x 11' series that follows the adventures and mishaps of two unusual teenagers: shy, super-geek Carola and her outgoing best friend Annie – who is a robot. The 26 episodes are expected to be completed and delivered to RAI by the first half of 2023.
The agreement grants an exclusive license for a period of seven years from the date of completion of the episodes for free TV, pay TV, pay per view, VoD and ancillary rights for the Italian territory.
The show, which is a Mondo TV Studios' project, is now entering its pre-production phase in Tenerife. Annie & Carola is a co-production between Mondo TV Studios, MB Producciones, Mondo TV S.p.A and Spanish public broadcaster RTVE. It was created by the legendary writer and producer Myriam Ballesteros.
This is a very important deal for the entire Mondo TV Group, as it will provide a major boost to the show's production budget. It also, of course, confirms the international potential of the series.
Already creating a powerful buzz in the broadcast industry, Annie & Carola is the story of Carola, a lonely, nerdy girl with no social skills, who desperately wants a best friend – someone who will share her love of science, always agree with her and protect her from the terrifying teen world at school. So, she decides to build herself one, someone just like her. But things don't go quite as planned and her robot companion, Annie, turns out to be her complete opposite! The excitable, emotional Annie keeps dragging Carola into all the situations she hates and making Carola confront her fears. But despite all their differences, Annie and Carola complement and help each other, learning to be true friends.
And there's one more twist to this tale: Carola doesn't want anyone to know that Annie is a robot – so she decides to tell everyone that Annie is a foreign student!
It's a fun and entertaining animated comedy, full of sparkling dialogue, hilarious situations and visual gags, but it also offers something more. All the episodes have a special focus on the needs and emotions of its stars – and teens in general.
This is also a series with a very colourful cast of characters – but that's not all. Every one of the show's main characters has a secret – a secret that will be unveiled at a different time during the series for each character. It's an engaging concept that not only drives an involving story but also allows the characters to evolve in fascinating – and sometimes unexpected – ways.
There's a lot for the audience to identify with too. Throughout the series, Annie and Carola will experience the many and varied emotions and situations teens go through: shyness, loneliness, frustration, respect, misunderstanding, shame, guilt, empathy, pride, kindness… Each episode is self-contained, rather like a sitcom episode, allowing the young audience to identify with and relate to the characters as well as the circumstances and needs they have to manage every day – and to see how togetherness and a positive attitude can help them to overcome their difficulties.
Maria Bonaria Fois, CEO of Mondo TV Studios, says: "This is a show that is relevant to teens, but especially teen girls and the world they live in. We are therefore thrilled to be bringing to the screen two powerful and inspiring characters such as Annie & Carola in a show that is not only highly original and very funny, but it also has a strong storyline and, importantly, the backing of a number of leading broadcasters and producers. This show also has strong potential across multiple media. In fact, our main goal is to build a strong IP with 360-degree development that will allow us to reach our audience through multiple devices, platforms and media. We're very happy to have the collaboration of RAI for a show that we are certain will entertain, engage and amuse audiences across Italy."
Luca Milano, Director Rai Ragazzi, added: "Annie & Carola is a brilliant show with a strong storytelling and engaging characters. We are confident that it will captivate also those kids and tweens that may tend to move away from animation. We are pleased to introduce Annie and Carola to our public on RAI's TV channels".