Mondo TV and Toon2Tango announce multiple sales for new spy-fi adventure comedy Agent 203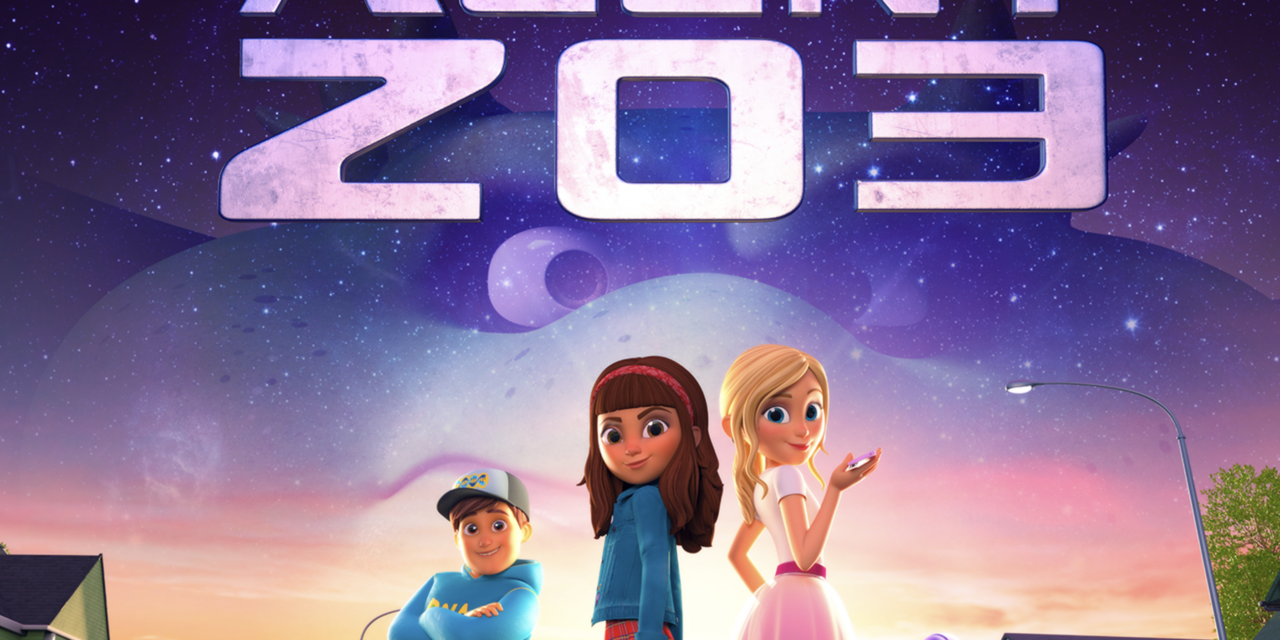 Mondo TV Group and Toon2Tango have announced sales across multiple territories for their thrilling, funny and inventive new kids' animation Agent 203 (26 x 22′ / 3D CGI). The show has been bought by major broadcasters across Italy, Poland, MENA, and Central and Eastern Europe, and a distributor has been signed for China.
Agent 203 was commissioned by Germany's SUPER RTL, which is expected to launch the series from autumn 2023; the show is a co-production between Toon2Tango, Mondo TV and Cosmos Maya Animation and is distributed internationally by Toon2Tango and Mondo TV.
Italy's public broadcaster Rai Kids has pre-acquired Agent 203 with plans to show this wonderful adventure-comedy on its free-to-air children's station Rai Gulp; a premiere is planned for autumn 2023.
The show will also be free to air in Poland, where it will appear on leading public service TVP abc, and across the Middle East and North Africa on the Arabic-language service MBC 3. Mondo TV has also agreed a pay TV deal with Hungary-based AMC Networks Central Europe whose MINIMAX pay television channel will be broadcasting to a dozen Central European countries. In addition, PT Spectrum Film in Indonesia has licensed the media rights for the show.
Toon2Tango has also signed a distributor, The Media Pioneers (TMP), a UK-China media group based in London, for the massive Chinese market.
The first batch of episodes has just been delivered, with broadcast launch in these territories expected in late 2023.
"So, my dad was a secret agent?" Imagine Zoe Stranek's surprise when she finds out her dad didn't work at Starbucks, but used to be an intergalactic agent, protecting our planet against alien invasions. So when Ulav, her dad's old partner and weird comedic alien, tells her this, she decides to follow in her father's footsteps. Together with her new alien bestie and her best friends Quigley and Rock, she protects our planet from General Gore, the ultimate badass alien, in memory of her beloved father.
This adventure-comedy for 6-10-year-olds certainly delivers on the thrills and intrigue, but also on the heart and the comedy. Created by Damjan Mitrevski, Jo Daris and Ulli Stoef, and with very strong writing at its base, the world's first 'spy-fi' show is different, fun and will appeal to both boys and girls.
These new launches are significant announcements for the show, says Matteo Corradi, Mondo TV President & CEO of Mondo TV, who explains: "The very positive response to Agent 203 at industry events is now translating into sales to renowned partners across the world. We're delighted our long-term partner Rai Kids is on board for this exciting and inventive show which is on its way to so many major broadcasters in key territories, with many more soon joining them."