Milano Launches the Gadirova Leotard Collection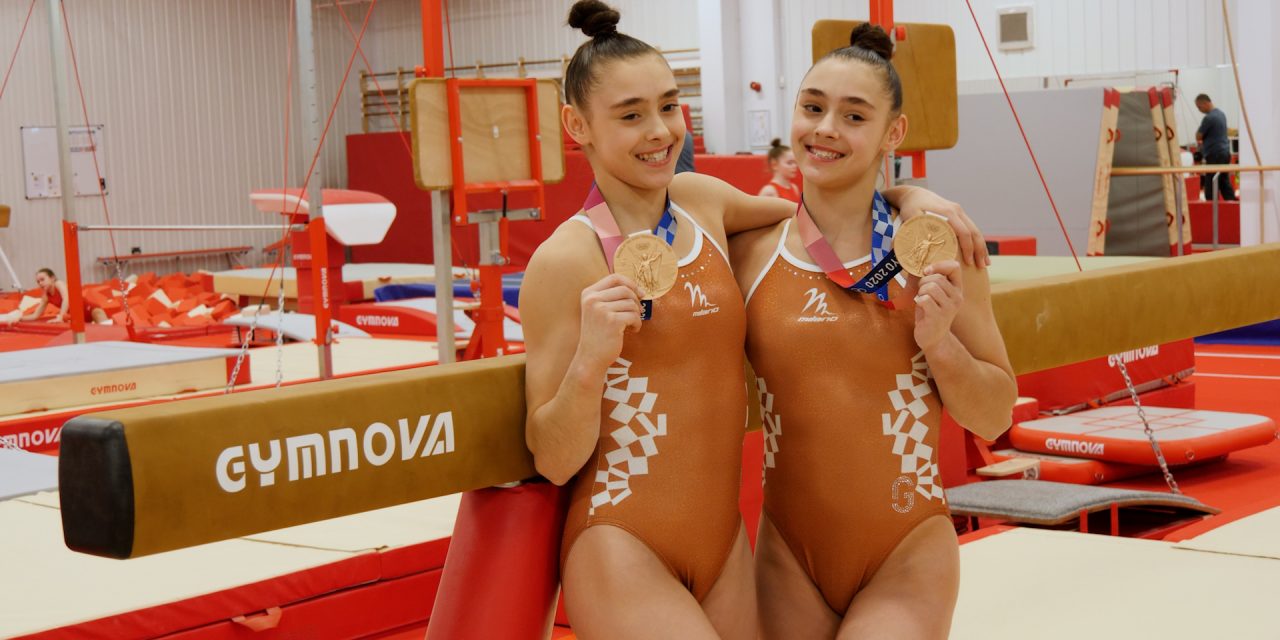 Milano Pro Sport has announced the launch of the GADIROVA SIGNATURE COLLECTION in collaboration with Olympic multi-medalist gymnasts Jennifer and Jessica Gadirova.
Official partners of British Gymnastics, Preston based Milano's collaboration with the Gadirova twins is an exciting development in the Milano x Gadirova partnership established in 2021. Milano, a name synonymous with professional and Olympic level gymnastic wear, has worked with Jennifer and Jessica to produce an exciting range of leotards crafted to meet the unique requirements of competitive gymnastics.
The launch of the GADIROVA SIGNATURE COLLECTION has come as Aylesbury based gymnasts Jessica and Jennifer won medals at the Gymnastics British Championships of 2022. Sharing on the launch of the collaborative collection, the Gadirova sisters said,
Since becoming Milano brand ambassadors, we have really been looking forward to designing and launching our own range. We've worn Milano leotards for a long time and love the fit and quality, but being able to wear our very own designs is something we're really proud of. The process has been really collaborative throughout – working with a team who understand and love gymnastics as much as we do was really important for us. We think that gymnastic wear should provide an element of creative and personal expression, which is why we have incorporated lots of colour and pattern in our collection. Along with our medals from the Gymnastics British Nationals, this launch is another big achievement we are grateful to be celebrating as athletes and brand ambassadors.
Combining quality, reliability, comfort, and a passion for the sport, both Milano and the Gadirova twins are thrilled to have launched an equally functional and fashionable range of leotards for gymnasts of all ages and skill levels.
The licensed collection, which boasts a variety of vibrant colours, bold prints, and two-tone designs, is available now to gymnasts across the globe. Commenting on the launch of the new range, David Kaitiff, Managing Director of Milano said:
We're extremely excited to be launching this new range with our brand ambassadors Jessica and Jennifer Gadirova. Our passion and dedication to the sport of gymnastics is something we share with the Gadirova sisters – their input into the creative process, both as athletes and as individuals, has been invaluable. The Gadirova Signature Collection is a testament to their dedication and love for the sport, and those are qualities we always look for when partnering with athletes and brands alike. We are proud of this new collection and are confident that gymnasts will love not just the designs, but the reliability and quality that Milano is known for.